UK Guest of Honour at the Guadalajara International Book Fair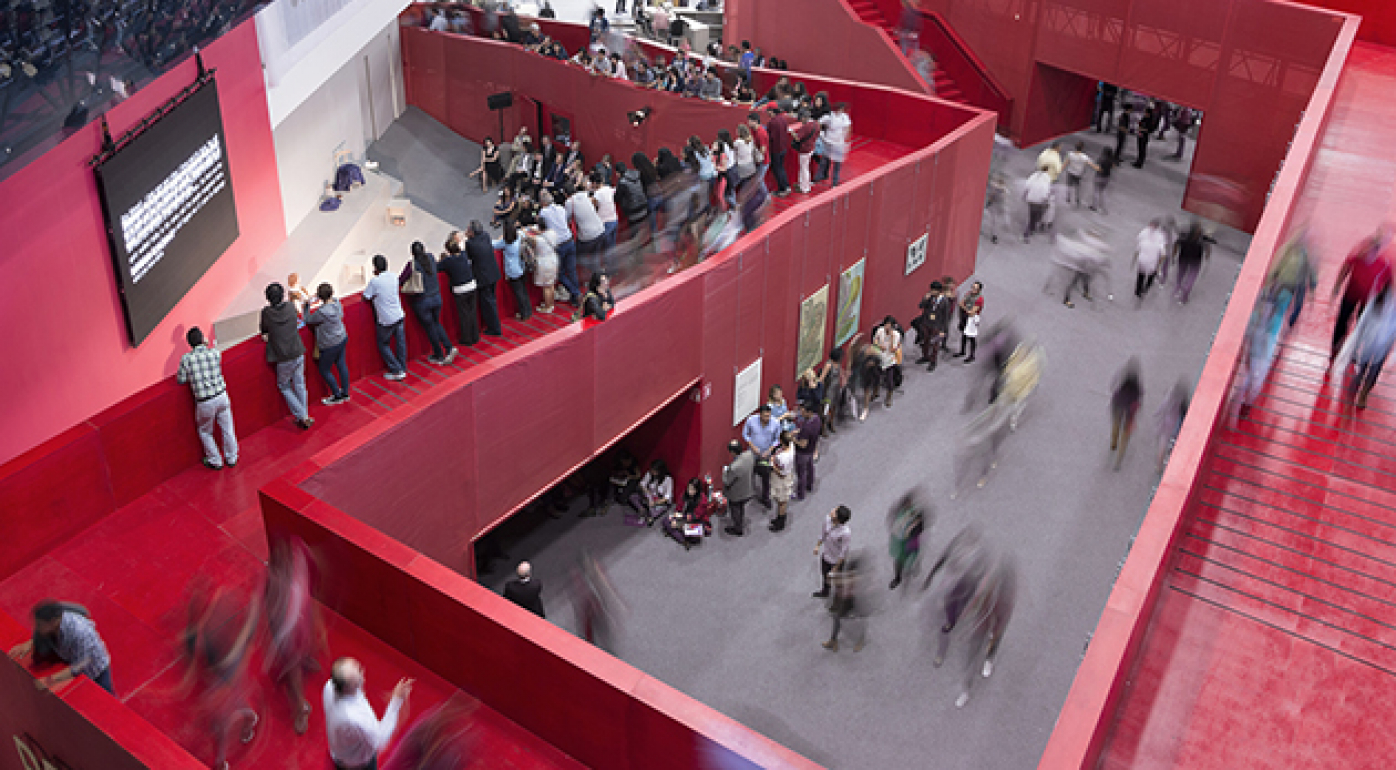 The Literature team sent a delegation of 30 British writers to the Guadalajara International Book Fair (FIL) in Mexico.
FIL is Latin American publishing's most important platform for networking and the exchange of ideas and in 2015 the UK was the Guest of Honour. With the participation of the United Kingdom in FIL, and the array of activities developed within the framework of the Mexico/UK Dual Year, both nations saw bonds of friendship strengthened and opportunities created.
Listen to an overview podcast about the Fair:
Authors who went to FIL included Irvine Welsh, author of Trainspotting; Philippa Gregory, author of The Other Boleyn Girl and The White Queen; Andrew Motion, Poet Laureate from 1999-2009; Claire McGowan, the detective novelist; the graphic novelist Karrie Fransman; and the poets Helen Mort and Inua Ellams, who were presented for the first time to Mexican readers. Journalists, biographers and critics were a fundamental part of the literary programme with Iain Sinclair; Alexandra Heminsley; Jon Ronson and Owen Jones taking part. The illustrators and authors Sally Gardner and Ed Vere, together with Gareth P. Jones, and the popular children's writer Anne Fine were also in attendance. One of the highlights of FIL was the attendance of Salman Rushdie who officially opened the book fair and gave the inaugural lecture.
Find out more about the literature programme at the Guadalajara International Book Fair as journalist Georgina Godwin talks to the British Council's Bhavit Mehta and Cortina Butler: 

Meet some of the writers who took part in the Book Fair:

Our Literature programme at FIL was part of a much larger delegation. As part of the 2015 Mexico/UK Dual Year, an extensive programme of activities brought to the Mexican public a selection of the diverse cultural, artistic, educational and commercial output of the United Kingdom. From the 28th of November to the 6th of December 2015, the city of Guadalajara played host to more than 150 people – writers, academics, artists and representatives of publishing houses –  who together shared with Mexico the cultural heritage and diversity of the United Kingdom.
This major cultural delegation was made possible thanks to the work of the British Council, in collaboration with the organizers of the Guadalajara International Book Fair, the University of Guadalajara, The Publishers Association, the British Embassy, UK Trade and Investment in Mexico and the GREAT Challenge Fund. The role of the United Kingdom as Guest of Honour at the FIL follows on from Mexico's success as Guest of Honour at April's London Book Fair and this year of activities confirms the vitality and dynamism of historic links between the UK and Mexico.