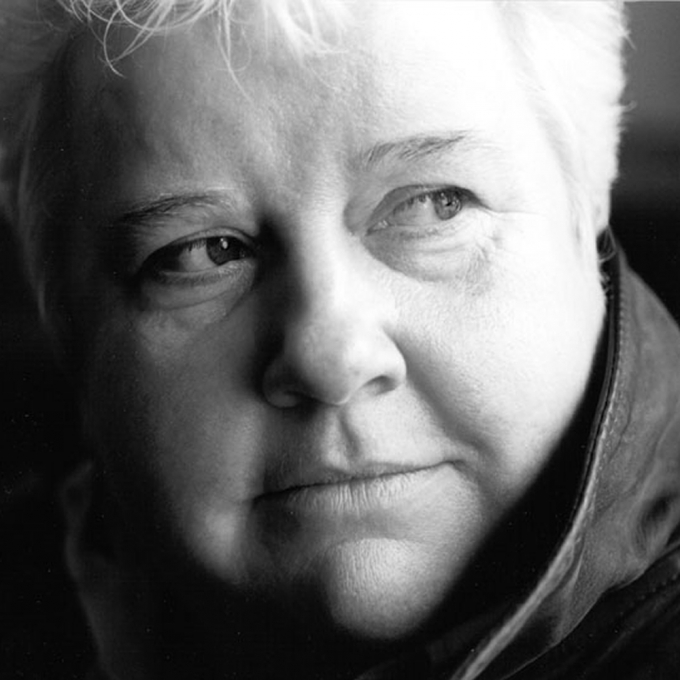 Val McDermid
Publishers:
Agents:
Biography
Crime writer Val McDermid grew up in Kirkcaldy, Scotland, and studied English at Oxford University. She trained as a journalist and worked on various national newspapers for 14 years before becoming a writer.
Her first published book was Report for Murder (1987), and since then, she has written a large number of crime novels. These include three different series of books: The Lindsay Gordon Mystery series which comprises Report for Murder (1987), Common Murder (1989), Final Edition (1991), Union Jack (1993), Booked for Murder (1996) and Hostage to Murder (2003); The Kate Branningan Mystery series which comprises Dead Beat (1992), Kick Back (1993), Crack Down (1994), Clean Break (1995), Blue Genes (1996) and Star Struck (1998); and the Dr. Tony Hill and Carol Jordan Mystery series which includes The Mermaids Singing (1995), The Wire in the Blood (1997), The Last Temptation (2002), The Torment of Others (2004), which won the 2006 Theakston's Old Peculier Crime Novel of the Year Award, Beneath the Bleeding (2007), Fever of the Bone (2009), The Retribution (2011), Cross and Burn (2013) and Splinter the Silence (2015). The Wire in the Blood has been made into a successful 6-part television series.
Her book Stranded (2005), is her second collection of short stories. The first collection, The Writing on the Wall and other stories was published in 1997.  She is also the author of several books of non-fiction, including A Suitable Job for a Woman: Inside the World of Women Private Eyes (1995) and Forensics (2015). She has also dabbled in Children's literature, publishing the book My Granny is a Pirate in 2012. In 2014 she rewrote Austen's Northanger Abbey for the modern age, part of the Jane Austen Project.
Val McDermid was a crime reviewer for the Manchester Evening News for four years, still writes occasional journalism, and broadcasts regularly on BBC Radio 4 and Radio Scotland. Her work has been translated into over 30 languages.
In 2010 she won the Crime Writers' Association Cartier Diamond Dagger Award for outstanding achievement in the field of crime writing. In 2011, Val McDermid was the recipient of the Pioneer Award at the 23rd Annual Lambda Literary Awards.
Critical perspective
Having worked as a trainee journalist for two years in Devon and 14 years on national newspapers in Glasgow and Manchester, Val McDermid's career as a crime writer began with the publication of Report for Murder (1987).
This became the first in the series of Lindsay Gordon Mysteries, which also includes her next two novels, Common Murder (1989) and Final Edition (1991), as well as Union Jack (1993), Booked for Murder (1996) and Hostage to Murder (2003).  She has since created two more series (featuring Kate Brannigan, and Tony Hill and Carol Jordan) as well as four stand-alone novels.
In an interview with Shots magazine, McDermid explains how reading Indemnity Only (1982) by Sara Paretsky was a 'defining moment' for her as she realised this work shaped new boundaries for a crime writer to explore (Issue 12, March 2002). Paretsky's novel gave her an insight into the available possibilities for writing about a plausible female detective in an urban setting whilst also exercising a concern for legal and social justice.
McDermid's interest in political engagement and the influence of a feminist perspective are apparent from her earliest novels onwards. Lindsay Gordon is an amateur detective or, rather, a journalist-sleuth and is also a vehicle for questioning government policies. Common Murder, for example, is set in Thatcher's Britain at a women's peace camp that bears a strong resemblance to Greenham Common. When a peace protester explains to Lindsay why the police do not protect the women on the camp from attacks by the locals, McDermid uses the opportunity to register a criticism of defence measures taken by the United States and Britain: 'Start accepting that we've got any rights and you end up by giving validity to the nightmares that have brought us here. Do that and you're half-way to accepting that our views on disarmament are a logical position.' Sexual politics is also on the agenda as Lindsay's female friendships and lesbianism are central to her characterisation.
Julie Bindel's article, 'Murder She Wrote', offers a feminist interpretation of the recent wave of female crime writers (Guardian, 31 January 2007). She points out how popular crime fiction is with its female readership and adds that women now write over half of the novels in this genre. Bindel interviewed authors such as McDermid, Martina Cole and Mo Hayder for an overview of the use of violence in their books. McDermid makes the point that she draws a 'particular distinction between violence that is gratuitous, and violence that is meaningful', and avoids having 'one-dimensional victims'. Bindel agrees that her novels explore the reasons for, and impact of, violence: 'McDermid writes to entertain, but also hopes that her books will, in some way, open the readers' eyes as to how and why the atrocities she describes have occurred.'
Her second stand-alone novel, Killing the Shadows (2000), is similarly praised by Charles Taylor when he compliments her ability to maintain a humanitarian outlook as she describes the violence of a serial killer: 'There is no one in contemporary crime fiction who has managed to combine the visceral and the humane (without making either seem a contradiction of the other) as well as Val McDermid' (The New York Times 21 October 2001). Although there is an element of responsibility in her depictions of violence, she strenuously avoids preaching to her audience. Killing the Shadows has several inter-connected plot lines that separate and converge, and always manage to thrill. The slick dialogue, dry wit and taut plotting of this novel echo the typical style of the crime genre.
The Kate Brannigan novels, which star the eponymous Manchester PI, also marry these traits with the author's originality. Star Struck (1998), the sixth in this series, is a useful example of Brannigan in action and was awarded the Grand Prix des Romans d'Aventure in 1998. In this novel, the popular culture of soap operas is used as a backdrop for her investigations.
The third on-going McDermid series, of Tony Hill and Carol Jordan, is concerned with the respective work of the criminal profiler and detective. This has been successfully adapted for television as Wire in the Blood (which is the title of the second novel in the series). The first novel, entitled The Mermaids Singing (1995), was awarded the prestigious Crime Writers' Association Macallan Gold Dagger for Fiction in 1995. It is also worth nothing that these novels take their titles from poetry by T.S. Eliot. This use of literary allusions is furthered in her fourth stand-alone work, the psychological thriller The Grave Tattoo (2006), as this draws on the Lake District and William Wordsworth for its scenery and plot.
As well as being a prolific novelist, McDermid has also written two collections of short stories. Fellow 'Tartan noir' author, Ian Rankin, wrote the Foreword to her second collection, Stranded (2005), and here he explains the effectiveness of her use of different central protagonists: 'Val has always been a restless writer – the journey through her fictional universe could never have been made by a single consistent hero or heroine – and the short-story form suits her, allowing her to pick apart relationships with a furious skill, highlighting flaws and jealousies.' This collection is also of interest for the inclusion of the autobiographical story, 'The Road and the Miles to Dundee'. As Rankin argues, this moving piece offers the reader a glimpse of her range as she captures her relationship with her father through a song he used to sing.
The esteem for McDermid's work is shared amongst critics and readers. She has written over 20 books in 20 years and the majority of these have been bestselling novels. She has also been either shortlisted or the recipient of awards on numerous occasions since 1994. The Grave Tattoo was awarded the Portico Prize in 2006 and demonstrates her continuing ability to convince and excite.
Dr Julie Ellam, 2007
Bibliography
2015
Splinter the Silence
2014
The Anatomy of Crime
2012
My Granny is a Pirate
2007
Beneath the Bleeding
2004
The Torment of Others
1999
A Place of Execution
1997
The Writing on the Wall and other stories
1997
The Wire in the Blood
1995
A Suitable Job for a Woman: Inside the World of Women Private Eyes
1995
The Mermaids Singing
Awards
2011
Galaxy National Book Awards Thriller and Crime Novel of the Year
2011
Pioneer Award at Lambda Literary Awards
2010
Crime Writers' Association Cartier Diamond Dagger Award
2009
Los Angeles Times Book Prize (Mystery/Thriller)
2009
Theakston's Old Peculier Crime Novel of the Year
2008
British Book Awards Crime Thriller of the Year
2006
Theakston's Old Peculier Crime Novel of the Year
2005
Crime Writers' Association Dagger of Daggers Award
2005
Theakston's Old Peculier Crime Novel of the Year
2004
Barry Award for Best British Crime Novel
2004
Crime Writers' Association Macallan Gold Dagger for Fiction
2004
GLBTQ Saints and Sinners Hall of Fame
2004
Mystery and Thriller Book Club People's Choice Award
2004
Scotland Magazine Icon of Scotland
2004
Sherlock Award for Best Crime Novel
2004
Spoken Word Publishing Association Awards (Best Crime Novel)
2001
Anthony Award for Best Novel
2001
Edgar Award for Best Novel
2001
Lambda Literary Award for Fiction
2001
Los Angeles Times Book Prize (Mystery/Thriller)
2001
Mystery Readers of America Macavity Award
2001
Svenska Deckarakademiens Prize
2001
WH Smith Thumping Good Read Award
2000
Barry Award for Best British Mystery
2000
Edgar Award for Best Critical Work
2000
New York Times Notable Book of the Year
1999
Crime Writers' Association Macallan Gold Dagger for Fiction
1998
Grand Prix des Romans d'Adventure (France)
1998
WH Smith Thumping Good Read Award
1995
Anthony Award for Best Novel
1995
Crime Writers' Association Macallan Gold Dagger for Fiction
1994
Crime Writers' Association Macallan Gold Dagger for Fiction
1994
Crime Writers' Association Macallan Short Story Dagger