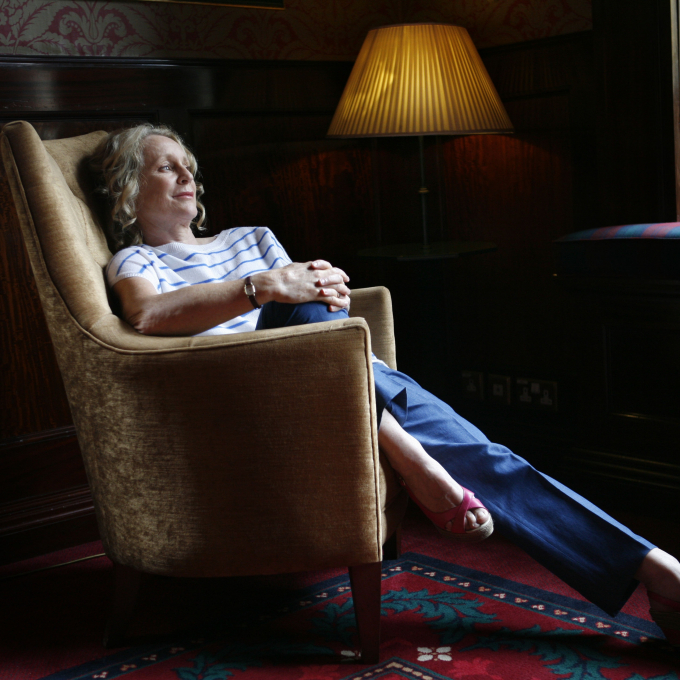 Philippa Gregory
Publishers:
Agents:
Biography
Philippa Gregory was an established historian and writer when she discovered her interest in the Tudor period and wrote the novel The Other Boleyn Girl, which was made into a TV drama and a major film. Now, fourteen novels later, after writing a series on the magnificent Plantagenets she has returned to the Tudors with Henry VIII's sixth wife, Kateryn Parr, in The Taming of the Queen (2015). 
Philippa lives with her family on a small farm in Yorkshire where she keeps horses, hens and ducks. Visitors to this site, philippagregory.com, become addicted to the updates of historical research and the progress of her birds.
Her other great interest is the charity that she founded nearly twenty years ago: Gardens for The Gambia. She has raised funds and paid for almost 200 wells in the primary schools of this very dry and poor African country, and thousands of school children have been able to learn market gardening and grow food to eat in the school gardens watered by the wells. The charity also provides wells for women's collective gardens and for The Gambia's only agricultural college, at Njawara.
Philippa graduated from the University of Sussex with a degree in History, and received a History PhD in 18th century literature from the University of Edinburgh. In 2009 Edinburgh made her the university's Alumna of the Year. She holds an honorary degree from Teesside University and is a fellow of the Universities of Sussex and Cardiff, and a Regent for the University of Edinburgh. Her love for history and commitment to historical accuracy are the hallmarks of her writing. She also reviews for The Washington Post, the LA Times, and for UK newspapers, and is a regular broadcaster on television and radio. She posts regularly to her large following on Facebook and Twitter.
Philippa is a patron of The UK Chagos Support Association, which supports the Chagos islanders in their struggle against British injustice. The people of Chagos were displaced by the British government when they cleared the archipelago in the Indian Ocean of its inhabitants in the 1960s and 1970s to make way for an American airbase. Gregory often speaks about the Chagossians' plight and lobbies the government to take action. 
Bibliography
2012
The Order of Darkness series
2009
The Cousins War series
2001
The Tudor Court Series
1992
Mrs Hartley and the Growth Centre