UK Next Generation Poets: International Showcase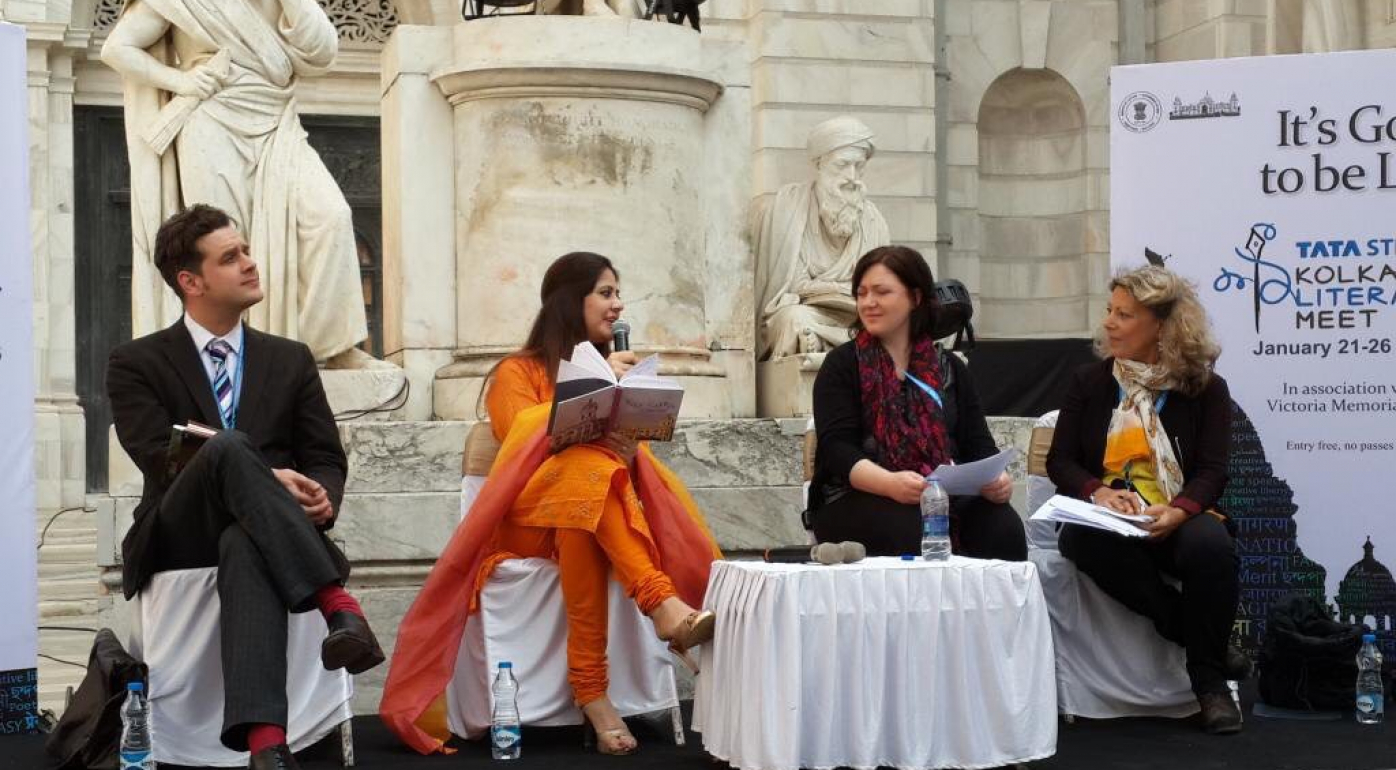 The British Council and the Poetry Book Society are collaborating on an international showcase of the Next Generation Poets 2014 in celebration of new voices in British poetry. This partnership will bring twenty of the most exciting new poets working in the UK to new audiences worldwide through a series of events running until 2016.


Since the British Council's foundation we have worked to create 'friendly knowledge and understanding' between the people of the UK and other countries - and poetry has been a key element in that work for more than 80 years. The Poetry Book Society's Next Generation Poets 2014, saw the selection and promotion of twenty of the most exciting new poets - each who had had their first poetry collection published in the last ten years.
Working with The Next Generation Poets 2014 to provide international opportunities provides a chance for the poets to build valuable connections with their counterparts in different countries.
The diverse list of poets is age agnostic but the poets are all early on in their careers. We hope that both the poets and their audiences will gain enjoyment, inspiration and lasting connections from this programme and that international audiences will encounter some of the best writing in the UK today.
The 2014 Next Generation Poets list in full:
Tara Bergin (This is Yarrow, Carcanet) 
Emily Berry (Dear Boy, Faber & Faber) 
Sean Borodale (Bee Journal, Jonathan Cape) 
Adam Foulds (The Broken Word, Jonathan Cape) 
Annie Freud (The Mirabelles, Picador) 
Alan Gillis (Here Comes the Night, Gallery) 
Rebecca Goss (Her Birth, Carcanet) 
Jen Hadfield (Nigh-No-Place, Bloodaxe) 
Emma Jones (The Striped World, Faber & Faber) 
Luke Kennard (The Harbour Beyond the Movie, Salt) 
Melissa Lee-Houghton (Beautiful Girls, Penned in the Margins) 
Hannah Lowe (Chick, Bloodaxe) 
Kei Miller (A Light Song of Light, Carcanet) 
Helen Mort (Division Street, Chatto & Windus) 
Daljit Nagra (Look We Have Coming to Dover!, Faber & Faber) 
Heather Phillipson (Instant-flex 718, Bloodaxe) 
Kate Tempest (Brand New Ancients, Picador) 
Mark Waldron (The Brand New Dark, Salt) 
Sam Willetts (New Light for the Old Dark, Jonathan Cape) 
Jane Yeh (The Ninjas, Carcanet)
About the Poetry Book Society
Founded by T S Eliot and friends in 1953, the PBS is a unique poetry organisation which provides an international membership of poetry readers with its Selectors' choice of the best new poetry books. The PBS runs and awards the T S Eliot Prize with its Writing Competition and Reading Group Schemes. In 2014-15 the PBS ran Next Generation Poets 2014, a major promotion and follow-up to New Generation Poets in 1994 and Next Generation Poets in 2004.