The UK-Russia Year of Language and Literature 2016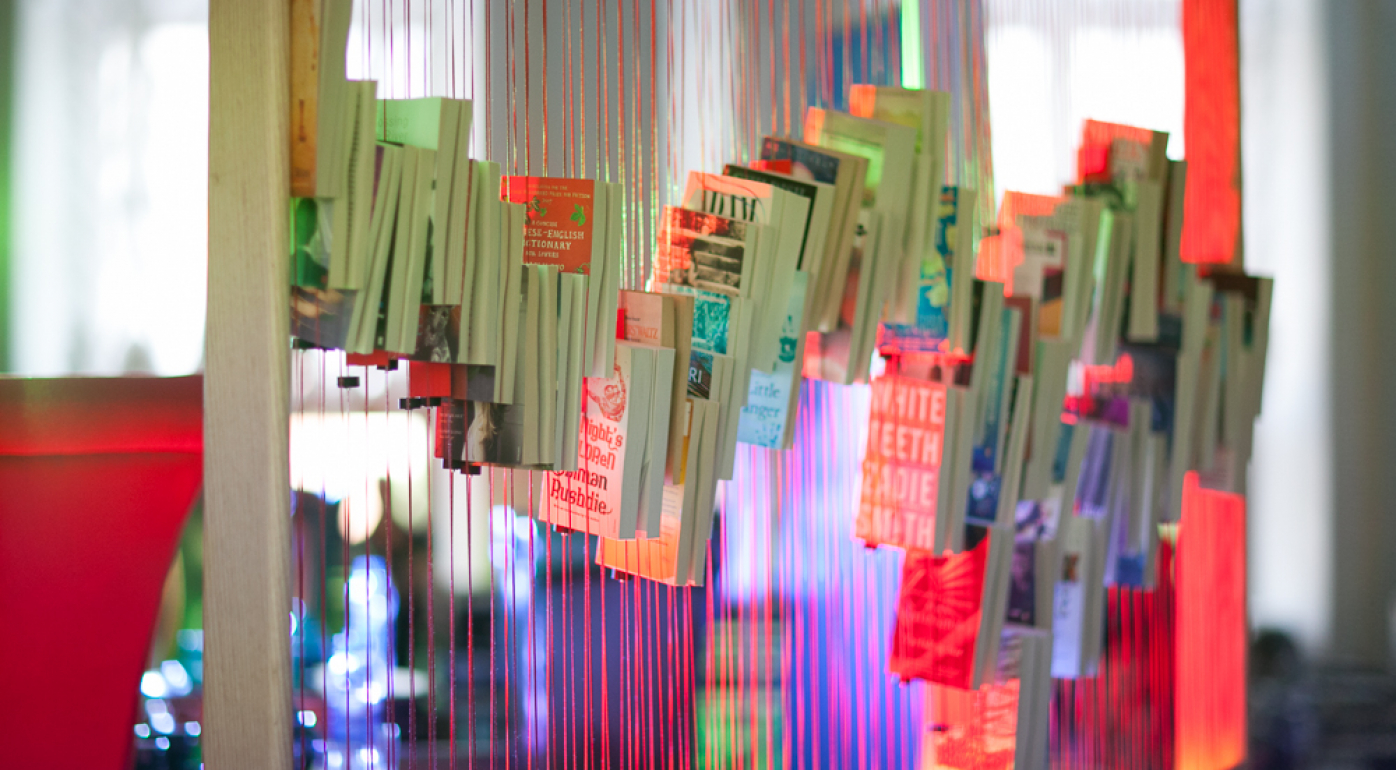 Both the UK and Russia have widely-spoken languages and rich literary traditions. We share a deeply held respect for each other's culture and literature. With this in mind, a joint celebration of written and spoken culture: The UK-Russia Year of Language and Literature is taking place in 2016. The Year builds on the success of the UK-Russia Year of Culture 2014, ensuring meaningful and sustained collaboration in the cultural sphere between the UK and Russia. 
The British Council leads the UK's Year of Language and Literature in Russia and the Russian Ministry of Foreign Affairs leads Russia's celebrations in the UK. As part of the programme - developed with support from VisitBritain and UKTI (UK Trade and Investment) in Russia - an ambitious series of events will be held across the Russian Federation throughout 2016. 
As the Year coincides with Shakespeare Lives - the programme of activities marking 400 years since Shakespeare's death - many events in the Year celebrate the enduring influence of the playwright's work on global and Russian culture, and will increase interest in studying English and British literature in Russia. The Year has received support from the GREAT Challenge Fund. The UK-Russia Year of Language and Literature 2016 is sponsored by BP Russia.
From Elizabeth to Victoria: English Portraits from the National Portrait Gallery collection
2016 is the 160th anniversary of the establishment of both England's National Portrait gallery in London and Russia's State Tretyakov Gallery in Moscow. To mark this, each institution is curating an exhibition of their portraiture masterpieces in the other's country. Portraits of some of Russia's greatest cultural figures, including Tolstoy, Tchaikovsky and Mussorgsky are on display at the National Portrait Gallery from March 2016 while visitors to the Tretyakov Gallery in Moscow will have a chance to see portraits of Shakespeare, Isaac Newton, Charles Dickens, Elizabeth I and many other famous Britons from 21st April – June 30th. To accompany the exhibition in Moscow, the British Council presents a free, evening lecture programme led by Russian and UK authors, historians, biographers and scientists who will speak to the subjects of the portraits on loan from the National Portrait Gallery.
UK speakers at the Tretyakov include: Professor Steve Jones on Darwin, Claire Tomalin on Dickens, Bee Rowlatt on Mary Wollstonecraft, Andrew Dixon on Shakespeare, Martin Rowson on Sterne & Hogarth and Peter Funnell on portraiture. Watch the videos of Claire and Martin's talks here. 
Find out more about the project here and read the full programme here.
New writing from Britain: a competition for Russian translators of English
At London Book Fair 2016, the British Council will announce a unique translation competition for emerging English literary translators in Russia. Relatively few contemporary British authors are translated into Russian with many critically-acclaimed authors from diverse backgrounds completely unknown. With this in mind, extracts from works by twelve critically-acclaimed, UK writers - previously untranslated into Russian - have been selected as the focus of the translation contest, which runs until the end of August 2016. The winning translators will be announced on the UK pavilion at Moscow's Non/Fiction bookfair in late November 2016 where their polished translations will be shared with literary editors, journalists and readers.
The competition provides a rare opportunity for talented English translators to advocate for British authors to Russian publishers. We also hope that the competition and resulting showcase in Moscow will help Russian literary editors to sample distinctive British writing in Russian translation with a view to acquisition. The competition is organised by the British Council in co-operation with The Literary Platform (UK) and The Institute for Literary Translation (Russia).
Future of the Word at Strelka
In June 2016 the British Council will hold a three day forum devoted to new perspectives on reading culture, the publishing industry and the creative literary process in the UK and Russia. The forum will be held at and in partnership with the Strelka Institute for media, architecture and design in Moscow. Strelka proposes research programmes on urbanism and the influence of technology on the modern city for international students, publishes books on architecture and design and curates its own public programme.
At the heart of the festival will be a wide-ranging Language and Literature hackathon where British and Russian professionals in digital technology, publishing, media, design, software programming alongside writers, journalists, literary critics and linguists will work together to consider the future of literature and communication in society. Alongside the industry-oriented hackathon, there will be an extensive public programme with talks, film screenings, and digital art installations. The forum convened by the British Council in partnership with the Strelka Institute (Russia) and is curated by writer, artist, publisher and technologist James Bridle (UK).
Watch Naomi Alderman, James Bridle and Simon Reynolds' lectures at Strelka here. 
Sonnet Exchange (Scotland – Russia)
This September, the Sonnet Exchange project will see Scottish and Russian poets work side-by-side to respond to Shakespeare's sonnets and each other's work in translation.  Inspired by Shakespeare and a newly-published collection of contemporary sonnets written in response to Shakespeare published by Arden Bloomsbury, the Scottish poets will travel to Moscow for a three day workshop with their Russian peers before visiting regional Russian cities in pairs, where they will perform and meet with local poets. As part of the same programme, the Russian poets will be invited to Scotland in 2017 to publicly perform and share their work with Scottish poets.
The exchange is organised by the British Council in co-operation with The Scottish Poetry Library (UK) and The Institute for Literary Translation (Russia). The project is supported by the Edwin Morgan Trust (UK).
The Trans-Siberian Literary Cabaret
In late Autumn, poets, writers, storytellers and singers from across the UK and Russia will meet at famous Moscow's Yaroslavskaya station and together form a mobile, literary cabaret that will board a train and travel east along the Trans-Siberian railway. This peripatetic festival in celebration of storytelling - spoken, written and sung – will share their stories with local writers, readers and listeners in Russian and English at local arts venues along the route. The journey to Vladivostok and selected performances from each performance will recorded and shared online for all to enjoy.
The inaugural British Literature Seminar at Yasnaya Polyana
As part of the Year of Language and Literature, we are delighted to establish a British Literature Seminar for Russia in 2016, which will be convened 13th -18th September.  This new, annual seminar is modelled on the British Council's renowned Literature Seminar in Berlin, in which academics, critics and literary conveners are introduced to contemporary British authors through a three day seminar. Visiting British authors will publicly present their work in Moscow and follow a literary tour of the capital, including visiting Chekov and Bulgakov's houses, before arriving at Tolstoy's country estate, Yasnaya Polyana, where the three-day seminar will take place. The seminar will be curated by Dr Katy Shaw, Principal Lecturer in Contemporary Literature at Leeds Beckett University.
Selected sessions will be recorded and shared online with audiences across Russia. The seminar is convened by the British Council (UK) in partnership with Tolstoy's Estate at Yasnaya Polyana (Russia).
UK Country of Honour at Non/Fiction Bookfair
The United Kingdom is going to be the Country of Honour at "Non/Fiction", Russia's leading book festival, at the Central House of Artists near Moscow's famous Gorky Park, 30th November – 4th December 2016. A UKTI delegation of British publishers will meet with Russian publishers on the UK pavilion at the heart of the fair. The British Council leads a specially-commissioned live, print installation by the Henningham Family Press (UK) and a pop-up, English language bookshop will run alongside, drop-in workshops and a programme of interviews and readings by leading and emerging British writers on and around the pavilion. The UK's attendance at the Fair is lead by the British Council and UKTI Russia in partnership with the UK Publishers' Association leading the publisher delegation.
Sub-projects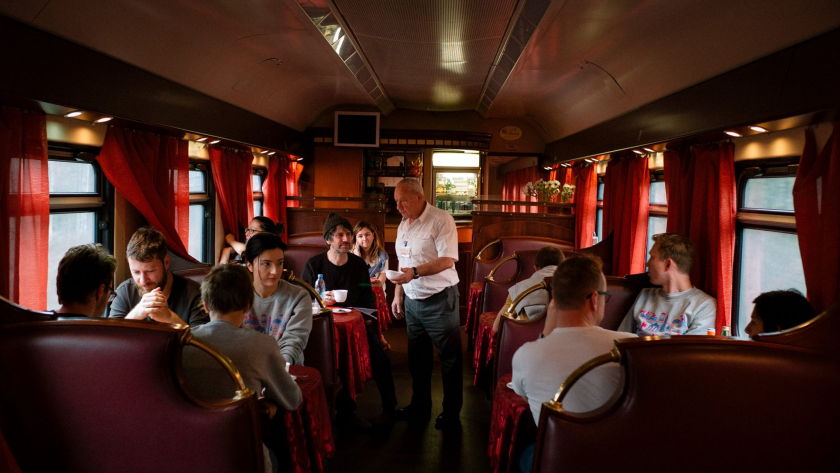 Trans-Siberian Lit, a travelling art residency which took place in late 2016, is now available to ex...