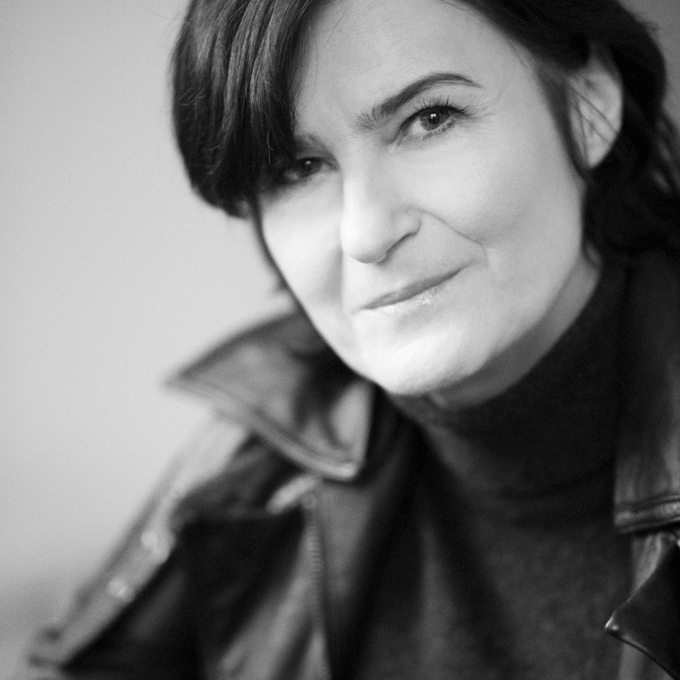 Biography
Undinė Radzevičiūtė is an internationally acclaimed writer, the author of five novels and a collection of short stories. She graduated from the Vilnius Arts Academy, where she studied art history, theory and criticism. She subsequently worked for ten years in international advertising agencies including Saachi & Saatchi and Leo Burnett.
Her first books were the short novels Strekaza and Frankburgas (Frankburg), characterised by black humour and a sense of the absurd, which were followed by a book of short stories Baden Badeno nebus (There will be no Baden-Baden) and her three novels, a "literary chinoiserie" Žuvys ir drakonai (Fish and Dragons), an intellectual thriller 180 and a historical novel Kraujas mėlynas (Blue Blood). Her books have on four occasions been shortlisted for the most creative book of the year, and three times for best Lithuanian book of the year. In 2015 the novel Žuvys ir drakonai (Fish and Dragons) was awarded the European Union Prize for Literature and is cited as one of the best books of the decade. It was published in Germany in 2017, it is currently being translated into English, and there are plans to translate it into Polish, Bulgaria, Italian, Latvian, Estonian, Hungarian and Spanish by 2019.
The novel Žuvys ir drakonai (Fish and Dragons) is a story about the clash of civilisations – of Chinese civilisation and the Christian world of the West. The author refers to the novel as a "literary chinoiserie" – the interpretation by a European of Chinese culture and art. The novel interweaves two stories taking place in different realms of time and space. One is the story of an Italian Jesuit artist, Father Castiglione, who comes to eighteenth century China, then ruled by the Qing Dynasty. The other tells the story of women of three generations living in a flat in the Chinese quarter of a large twenty-first century town – the mother, Mama Nora, a writer of erotic novels, her daughters Miki and Sasha, and grandmother Amigorena.
Undinė Radzevičiūtė's writing is distinguished by its laconic style, its subtle black humour and broad cultural contexts. The connections between Eastern and Western cultures – for example, the links between black humour and Zen – constitute one of the most important sources of meaning and play in her texts. For this reason the author is often described as the most cosmopolitan of Lithuanian writers. Although she refers to herself as an aesthete, for whom the beauty of an idea is more important than its moral element, she focuses a lot of attention in her works on existential experiences, such as the absurd, the nonsensical, and the fragile bonds of humanity.
Bibliography
2017
Kraujas mėlynas (Vilnius: Lithuanian Writers' Union Publishers)
2015
180 (Vilnius: Baltos lankos)
2013
Žuvys ir drakonai (Vilnius: Baltos lankos)
2011
Baden Badeno nebus (Vilnius: Baltos lankos)
2013
Strekaza (Vilnius: Tyto alba, 2003; Baltos lankos)
2010
Frankburgas (Vilnius: Tyto alba)