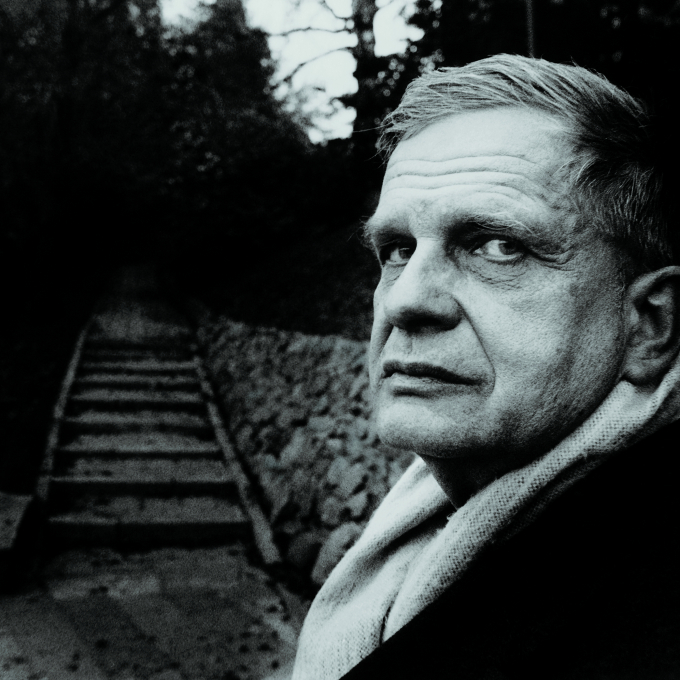 ©
Algimantas Aleksandravičius
Biography
Tomas Venclova is a Lithuanian poet, prose writer and literary critic of world renown and the best known representative of Lithuanian culture. He is Professor Emeritus of Slavonic Literature at Yale University and holds an honorary doctorate from Lublin University. Together with his close friends, Nobel Prize winners Czesław Miłosz and Joseph Brodsky, he belongs to a generation of influential Eastern European literary figures who have given clear poetic form to the experience of totalitarian regimes. The poet took part in the dissident movement during the Soviet period. In 1977 he emigrated to the United States where he now lives and works.
He is a recipient of numerous international poetry prizes as well as the Lithuanian National Culture and Art Prize (2000). Venclova has translated many works of well-known poets into Lithuanian, among them T. S. Eliot, W. H. Auden, Charles Baudelaire, Saint-John Perse, Boris Pasternak, Anna Akhmatova, Joseph Brodsky, Czesław Miłosz, and Wisława Szymborska. He is the author of poetry collections and translations, essays and articles. His poetry collections have appeared in many languages including English, German, Italian, Swedish, Russian, Polish, Hungarian and Chinese.
One of his best known books of selected poems, The Junction, speaks with a moral depth exceptional in contemporary poetry. Venclova's poetry addresses the desolate landscape of the aftermath of totalitarianism, as well as the ethical constants that allow for hope and perseverance. His new book, written together with Ellen Hinsey, Magnetic North: Conversations with Tomas Venclova, is inspired by works such as Conversations with Czesław Miłosz and Aleksander Wat's classic My Century. It interweaves Lithuanian history, literature and dissidence together with Tomas Venclova's own life and work. Magnetic North presents an in-depth account of ethical choices and artistic resistance to totalitarianism spanning half a century. It also details Venclova's artistic work, expanding our understanding of the significance of this writer, whose books are central to contemporary European culture.
Joseph Brodsky said that Venclova's poetry was a form of resisting reality. At the core of Venclova's intellectual poems is an existentially thinking mind, uniting various realms of time and space. His desire to understand his fate as an emigrant shows an archetypal connection between the poet as a modern man and the heroes of antiquity, primarily Odysseus and his longing for Ithaca. One of his best-known essays is his dialogue with Miłosz, On Vilnius as a Form of Spiritual Life
Bibliography
2017
Tomas Venclova, Ellen Hinsey, Magnetic North: Conversations with Tomas Venclova (University of Rochester Press (US), Boydell & Brewer Ltd (UK))
2017
Vilniaus vardai (Vilnius: R. Paknio leidykla)
2010
Visi eilėraščiai, 1956-2010 (Vilnius: The Institute of Lithuanian Literature and Folklore)
2009
Vilnius: A Guide to its Names and People (Vilnius: R. Paknio leidykla)
2009
Vilnius: a personal history (New York: The Sheep Meadow Press)
2008
The Junction (Tarset: Bloodaxe Books)
2002
Raw Amber: an anthology of contemporary Lithuanian poetry (Salzburg: Poetry Salzburg at the University of Salzburg)
1999
Forms of Hope (Riverdale-on-Hudson: The Sheep Meadow Press)
1999
Forms of Hope: Essays (Riverdale-on-Hudson: The Sheep Meadow Press)
1997
Winter dialogue (Evanston: Northwestern University Press)
1993
Contemporary East Poetry (New York: Oxford University Press)
1991
Pašnekesys žiemą (Vilnius: Vaga)