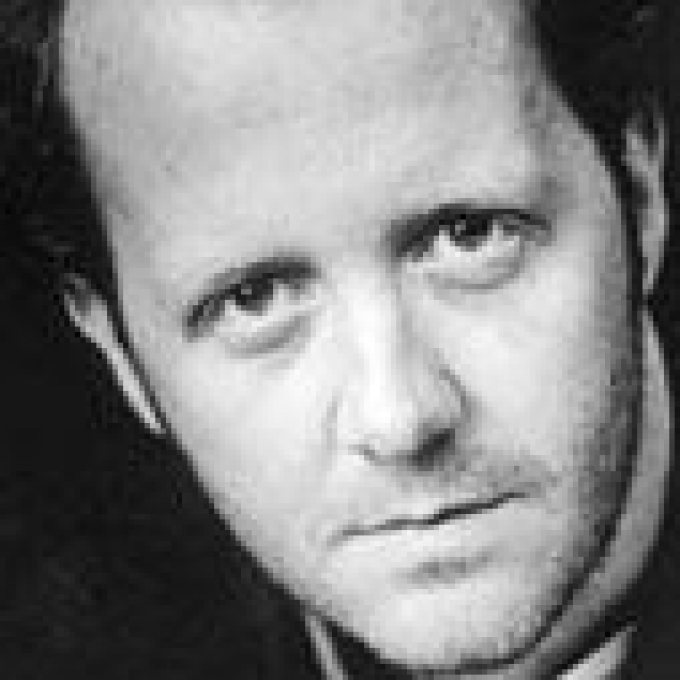 Michael Symmons Roberts
Publishers:
Agents:
Biography
Michael Symmons Roberts was born in Preston, Lancashire, in 1963.
He read Philosophy and Theology at Oxford University. His poetry collections are: Soft Keys (1993); Raising Sparks (1999); Burning Babylon (2001), shortlisted for the T. S. Eliot Prize; Corpus (2004), a collection of poems focused on the body, winner of the 2004 Whitbread Poetry Award and shortlisted for both the Forward Prize for Best Collection and the T.S. Eliot Prize; The Half-Healed (2008); Drysalter (2013), shortlisted for the T.S. Eliot Prize and winner of the Costa Poetry Award; and Mancunia (2017), shortlisted for the T.S. Eliot Prize.
Named 'a religious poet in a secular age' by Jeanette Winterson, his work also explores the language of science - in particular, genetics. He has worked as a producer/director of documentaries for the BBC, and still writes extensively for radio and television. His work for radio includes A Fearful Symmetry for BBC Radio 4, which won the Sandford St. Martin Premier Award, and Last Words, commissioned by BBC Radio 4 to mark the first anniversary of 9/11. He regularly collaborates with composer James MacMillan, as librettist on song cycles, choral works, music theatre pieces and operas, and has worked with other composers including James Whitbourn and John Harle.
Michael Symmons Roberts lives in Cheshire. His first novel, Patrick's Alphabet, was published in 2006. His second novel is Breath (2008).
He has also written three books of non-fiction: The Miracles of Jesus (2006); and two with Paul Farley, Edgelands: Journeys into England's Last Wilderness (2010), winner of the 2009 Jerwood Prize for Non-Fiction, and Deaths of the Poets (2017).
Critical perspective
In 'Night Drive', from Michael Symmons Roberts' latest collection, The Half-Healed (2008), God is imagined driving through the streets of a modern metropolis, 'slow between sheer glass, / no-one expects him to come like this'.
This continues on 'past betting shops and taxi ranks, / past fights and lovers, holy drunks' then out 'Into the wastelands, the bomb-sites', where 'now the sightings peter out'. This enigmatic vision of the deity as an observer concludes with 'unseasonal, unprecedented' snow, as if to suggest there is still place for the miraculous. It's a bleak vision, however, of what he calls the 'edgelands', and has something in common with the narrator of his first novel, Patrick's Alphabet (2006), a photographer who cruises city streets and motorways.       
Symmons Roberts is a Catholic poet whose works, as Alan Brownjohn remarked in The Sunday Times, 'seem designed for an age of doubt and DNA'. As this indicates, he is by no means a pious writer. Rather, he draws upon spiritual traditions but coins new images and metaphors from science and history. From Soft Keys (1993) to Burning Babylon (2001) and Corpus (2004), odd angles abound on human dilemmas and religious belief amidst scientific developments (from cosmology to the genome project) and the horrors of 20th-century history. And he is equally a poet preoccupied with the body, its life and after-life. His poems are metaphysical but grounded in physical details, examining the appetites and temptations of the flesh, the agonies and ecstasies of love. Such religious and philosophical concerns have evolved with increasing sophistication throughout his five poetry collections and two novels to date.
Raising Sparks (1999) had much overtly Christian imagery, as in its opening poem 'Expecting' which heralds the creation of new life as 'a curl in the current' that has 'grown into a miracle'. Science also became a major theme. 'Wireless' is about Marconi's first telegraph message in 1897, and 'The Structure of Genes' is a contemporary subject. He brings together religion, science and the body: a lover wants 'to map you to your / bodily soul'. By contrast, the poems in Burning Babylon have a political narrative, concerned with the dread of nuclear war and the ethical struggles of the Women's Peace Camp at Greenham Common airbase during the 1980s. The women have his sympathy, and of the Cold War warriors inside the base, it asks: 'is it a Masada, / besieged by Barbarians / on the chalk plains of; / a pill and a prayer in every pocket' ('Protect and Survive').
It was with the bold imaginings of Corpus, winner of the 2004 Whitbread Poetry Award, that Symmons Roberts came to prominence. As he has explained, it was greatly informed by his discussions with a Nobel Prize-winning geneticist involved in mapping the human genome. And another key influence was the 'Seeing Salvation' exhibition of religious paintings at the National Gallery. He singled out the two running sequences as taking 'this other-worldly physicality as their starting point, imagining what the first meal in a resurrected world might be …. What would they eat, drink, smoke, talk about?' (Poetry Book Society Bulletin, Autumn 2004). This turns out to be full of paradoxes. Thus the heavenly diners in 'Carnivorous' feast on lamb, yet find within 'a goose, its pink / Beak in the lamb's mouth like a tongue'. And by the conclusion of 'Food for Risen Bodies' the resurrected are 'astonished' by their bodies: 'every / lover's touch, each blow or cut / is rendered into echo on the hand, / the lips, the neck'. Yet perhaps the most memorable poem in the book, 'Post-Mortem', is firmly if disturbingly tied to a dead body. It gives us the corpse's viewpoint of the female pathologist, who takes out internal organs, 'each cradled'. She sews him up, kisses him, 'and waits for my first gasp'. Science functions both as material and as spiritual allegory. In 'The Box', for instance, Evolution and Creationism are brought together, the box ultimately being 'full and empty'.
In The Half-Healed, the body is again the focus – whether caressed by lovers or under threat from war ('Armistice') or armed police. 'Hooded' sees 'six men, hooded', facing a wall with 'hands bound behind their backs'; the history of violence is traced back through Evolution, 'so yes, the first hood was an eyelid'. In 'Origin of Species', 'Adam and Eve began one night // the Chinese whispers of genetics', a human story again traced back to the natural world, ending with 'a sullen bird of paradise / what else? picking at a half-chewed fruit'. The juxtaposition of human and animal is especially striking in two adjacent allegorical poems, 'Man in a Fox Suit' and 'Fox in a Man Suit'. The former views the man limping 'at dawn through bare-backed / woods, neck ricked and panic rising'. He is 'at odds with the wild' and will 'cast his rust coat / like an old rug on the floor'. The latter sees its creature sprint 'along the back streets / like a feral duke until she meets the edgelands // where – rubbed on the shuck of a tree - / her man-skin peels off'. Another kind of allegory is suggested in 'The Sharpest Knife in the World', which has 'eternal life' and 'such a lethal bite / that it could fillet soul from spirit'. And yet, 'A child would pluck it like a rose, / … / fold blade to hilt and pocket it'.
In 'White Nights', red paint is spread about a city ('red / was always there, like loss, like hope'), a scenario that anticipates his unconventional crime novel, Patrick's Alphabet. Letters are found daubed at the scenes of crimes, often by the photographer Perry Scholes – who is both narrator and cold observer - as he patrols the city's 'edgelands' looking for photo opportunities. The book focuses not on the killer, who remains largely enigmatic, but on photography and the photographer's obsessions. Motorways, Scholes observes, are 'the closest to an afterlife I've seen'. Along the way, he encounters the sinister leader of a religious cult ('we are God's anointed') and some badly frightened characters, as theories about the alphabet painter are pursued to a violent conclusion. Breath (2008) is a novella that has been dramatized on radio, and can equally be read as a fable about good and evil. Set in an unnamed country at the end of a civil war, the main character is a hospital manager grieving for his son, and he undergoes a kind of purgatory. By contrast, a ruthless war criminal waits for an operation. The lives of strangers are inevitably entangled, with moral judgments becoming blurred.
A remarkably haunting poet and novelist, Michael Symmons Roberts justifies Jeanette Winterson's praise for his 'connection between the things of the spirit and the things of the world'. His works have carved out their luminously questioning subject matter in ways that are original, deeply reflective – and attractive even to non-believers.
Dr Jules Smith (2009)
Bibliography
2017
Deaths of the Poets (with Paul Farley)
2011
Edgelands (with Paul Farley)
2006
The Miracles of Jesus
Awards
2017
T.S. Eliot Prize (shortlist)
2013
T.S. Eliot Prize (shortlist)
2013
Forward Poetry Prize for Best Collection
2009
Jerwood Prize for Non-Fiction
2004
Forward Poetry Prize for Best Collection
2004
T. S. Eliot Prize (shortlist)
2004
Whitbread Poetry Award (shortlist)
2003
K. Blundell Trust Award
2002
Sandford St. Martin Premier Award
2001
T. S. Eliot Prize (shortlist)