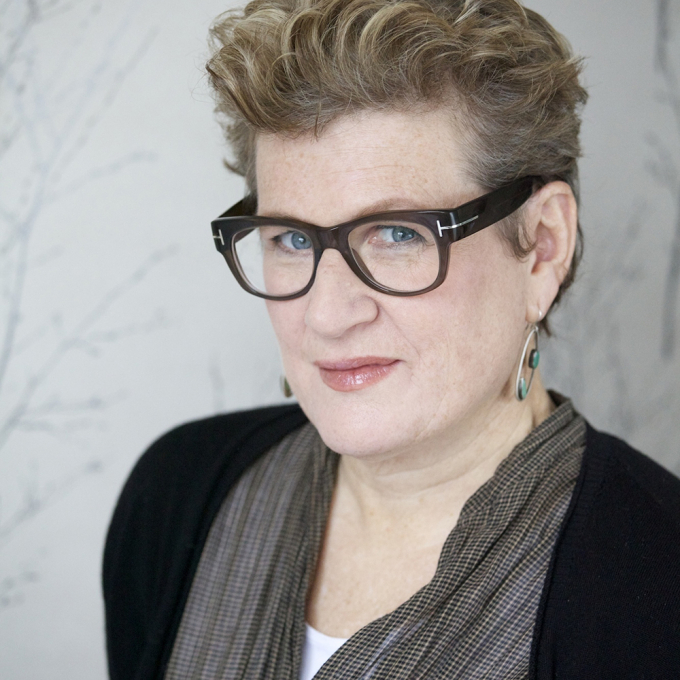 Meg Rosoff
Publishers:
Agents:
Biography
Meg Rosoff was born in 1956 in Boston, USA.
She studied at Harvard University and left for England in 1977 to enter St Martin's School of Art, later returning to finish her degree at Harvard. She worked in New York City for 10 years in publishing and advertising, before moving to England.
She wrote her first novel, How I Live Now, in 2004. It won several awards, including the Guardian Children's Fiction Prize and was shortlisted for the Whibread Children's Book Award and the Orange First Novel Prize.
Her second novel, Just in Case (2006), about a hunted 15-year-old boy, won the 2007 Carnegie Medal and was shortlisted for the Costa Children's Book Award and the Booktrust Teenage Prize.
Her latest novel, What I Was (2007), is a love story and coming of age novel told by a 16-year-old boy expelled from two boarding schools and placed in a third. It was shortlisted for the 2008 Carnegie Medal and the 2007 Costa Children's Book Award.
Meg Rosoff lives in North London. She is also the author of Meet Wild Boars (2005), a picture book, and co-author of a book of non-fiction, London Guide: Your Passport to Great Travel (1995).
Critical perspective
Increasingly, it is contemporary children's writers who make the headlines and win plaudits: there is J.
K. Rowling, the most obvious example; there are Philip Pullman, Mark Haddon, and, now, Meg Rosoff. Pullman and Haddon have been described as cross-over writers and reflect not a cultural dumbing-down, where adults lose themselves in childish fantasy, but a case where the books written for a teenage audience have grown in stature and sophistication.  The central figure may be a teenager, but that does not mean the book can lack seriousness or beauty. Charlotte Brontë and Charles Dickens told stories through the eyes of young protagonists; so too does Rosoff, whose imaginative power and lyricism make her a comparable figure. In her two strongest novels, Rosoff shows an adult narrator reflecting on childhood experience, thus widening her appeal. It is time to do away with the idea that children's fiction is something generic, lightweight, to be 'transcended', and Rosoff is the best recent evidence of this.

Contemporary writing has made much of the chaos of the new millennium. The war in Iraq has influenced Ian McEwan and David Hare, and, in How I Live Now (2004), Rosoff joins company with her peers and, by way of an imaginary war fought in England, forces us to consider the universality of suffering and the effect of war on children: sickness, mental trauma and death will come to be central concerns in her work. Nonetheless there is frequent humour in Rosoff's work, and much of her distinction is owing to her ability to create a voice for her narrators. The strongest of these is Daisy, the cynical, sassy heroine of this outstanding first novel: 'I'd had lots of practice in not expecting everything to turn out like your basic Hollywood tear jerker with the blind girl played by this year's Oscar Hopeful and the crippled boy miraculously walking and everyone going home happy'. Rosoff deliberately omits punctuation; this beautifully demonstrates the energy in Daisy's voice, and conveys the emotion and tension that build up.

There is little that is consolatory about How I Live Now, and the place where Daisy makes her home with Edmond is neither cosy nor innocent. In the garden there are 'white apple blossoms on branches cut into sharp crucifixes and forced to lie flat against the stone', and giant tulips, 'spread open too far, splayed, exposing obscene black centres.' Daisy tells us that 'I've never had my own garden but I suddenly recognized something in the tangle of this one that wasn't beauty. Passion maybe.  And something else. Rage.' The wounded Edmond is tended here by Daisy, rather like Jane Eyre tends Edward Rochester in a similarly equivocal harmony. As in Jane Eyre, the characters have seemed to communicate by telepathy, have had their love tested. And like the earlier novel, there is a strongly visual, almost hallucinatory feel, chiefly in the sections where Daisy and Piper travel by foot across rural, deserted, war-ravaged England. Rosoff keeps up a narrative excitement equal to Romantic predecessors such as Ann Radcliffe or Rider Haggard. The novel, then, is both an engrossing read, and a stern reminder to inhabitants of Western Europe to remember the benefits they have. As Daisy says, 'If you haven't been in a war and are wondering how long it takes to get used to losing everything you think you need or love, I can tell you the answer is no time at all.'
Just In Case (2006) is a more typical example of teenage fiction, in that it spotlights a contemporary angst-ridden teenager, and injects fantasy (an imaginary dog) into the tale. The feel is episodic, and the concerns below the surface more sophisticated, in fact, than at first apparent. As Amanda Craig noted, reviewing the novel, 'Rosoff …is strongly influenced by Beckett … what shimmers in Rosoff's novels is a very unusual and courageous confrontation with nihilism, which, like Beckett, she makes funny rather than futile … in describing the existential anguish of adolescence, and its unique mixture of absurdity and anger, it is a modern The Catcher in the Rye' (The Times, 22 July 2006). The plane crash that almost kills the hero is an evocation of contemporary fears of terrorism, yet Rosoff's setting of the incident at Luton airport provides a comic bathos.

Craig's words are praise indeed, yet the strongest novel was still to come. With What I Was (2007), Rosoff returns to narrating a story through the eyes of an adult, who this time is 100 years old, recalling events that took place when he was 16; the sense of a long life lived brings a bittersweet quality far away from the comic jerkiness of Just In Case, or the darkness of How I Live Now. A book that sets up contrasts between town and country, age and youth, past and present, and ponders how we record and imagine history, the melancholy present makes this Rosoff's most mature piece of work. It is, in many ways, a Romantic novel: like Wordsworth, the hero seems to believe in emotion recollected in tranquillity. This is a book characterised by inevitable loss, figured by the setting on the crumbling coast of East Anglia, by the visits to a submerged Roman fort, and by the references to a lost abbey, and a lost medieval town: 'It was a time of great prosperity, a mini golden age. But it didn't last'.  The conclusion is elegiac, with the elderly Hilary remarking that 'I am the only person left on earth with memories of what happened between us and what didn't', and saying a prayer to the past and to what is still to come; behind this remains the inexorable destruction wrought by both the sea, and time. The themes and setting seem reminiscent of German poetic realists such as Theodor Storm.  The misty coastline and its marshland is also a suitable place to stage a drama of sexual ambivalence.

What I Was is not a queer novel; the twist is that the boy Finn, loved by the boy Hilary, is in fact a girl. Yet the ambivalence remains. All along we have been told that Finn is the person Hilary wanted to be; after Hilary has discovered his error, he still refers to Finn as 'he', and surely not just out of habit: 'The Finn in my head was strong and fearless. Virile. Male.' Rosoff seems to be hinting that Hilary, born with an androgynous name, never belonging, is still testing out gender roles and sexual identity as he enters adulthood. It is also an immensely moral fiction, for, through his narration, which may be as unreliable as Daisy's in How I Live Now, we learn of Hilary's cruel treatment of the lonely schoolboy who worships him, and who finally dies. The author is punishing the selfish hero. To make the circle even more complete, after Hilary has adopted Finn's life and home, a girl follows him; he ignores her, just as Finn initially ignored him.

With What I Was, her most elegant novel, Rosoff disproves any idea that children's fiction must be easy or generic. The simple, lyrical prose is matched by a both a seriousness and an ability to enthral a reader: what more could one ask?
Dr Nick Turner, 2008.
Bibliography
2009
The Bride's Farewell
2009
Jumpy Jack & Googily
1995
London Guide: Your Passport to Great Travel
Awards
2008
Der Luchs des Jahres Book Prize (Germany)
2007
Booktrust Teenage Prize
2007
Costa Children's Book Award
2007
Los Angeles Times Book Prize (US)
2006
Costa Children's Book Award
2005
Booktrust Teenage Prize
2005
Branford Boase Book Award
2005
Der Luchs des Jahres Book Prize (Germany)
2005
Julia Ward Howe Prize (US)
2005
Los Angeles Times Book Prize (US)
2005
Michael L. Printz Award (US)
2005
Orange First Novel Prize
2004
Guardian Children's Fiction Prize
2004
Whibread Children's Book Award