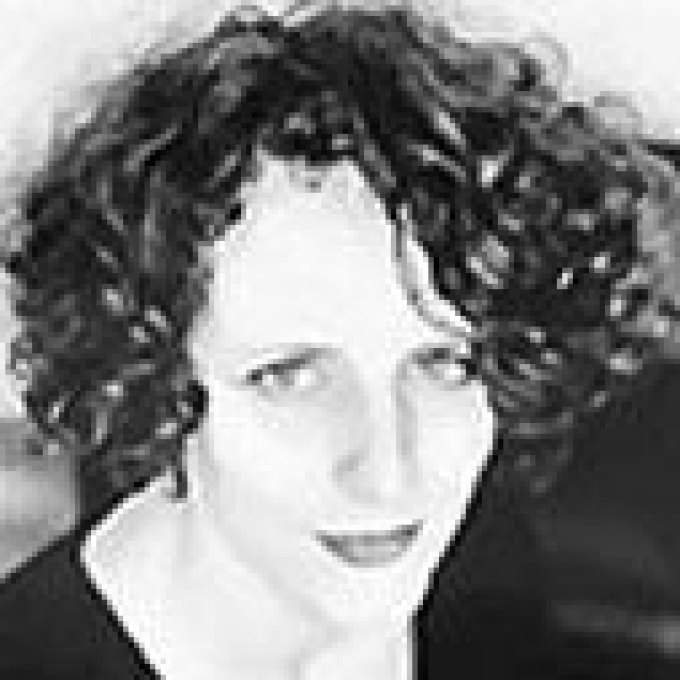 Maggie O'Farrell
Publishers:
Agents:
Biography
Born in Northern Ireland in 1972, Maggie O'Farrell grew up in Wales and Scotland.
She has worked as a waitress, chambermaid, cycle courier, teacher, arts administrator and, most recently, as a journalist, both in Hong Kong and as the Deputy Literary Editor of The Independent on Sunday.
Her debut novel, After You'd Gone (2000), won a Betty Trask Award, and was followed by two further novels: My Lover's Lover (2002); and The Distance Between Us (2004), winner of a Somerset Maugham Award. In 2006, The Vanishing Act of Esme Lennox was published, and her latest novel is The Hand That First Held Mine (2010), winner of the 2010 Costa Novel Award. Her 2013 novel Instructions for a Heatwave was shortlisted for the Costa Novel Award. She has also published This Must Be the Place (2016) and a memoir, I Am, I Am, I Am (2017).
Critical perspective
Maggie O'Farrell's novels question how the things we choose to hide can cause our lives to unravel; as well as how we deal with loss, and how we can start to repair the damage.
Well-crafted portraits of both individual lives and relationships (with lovers and with families), they have appealed to a wide cross-section of the book-buying public looking for an engaging read which probes more deeply than 'chick lit'.

O'Farrell's first novel, After You'd Gone (2000), was published to almost unanimous critical and popular acclaim. At its beginning, having just arrived in Edinburgh to visit her family, Alice witnesses something reflected in a mirror which she wishes she had never seen, and which sends her reeling straight back to London. Within hours she ends up in hospital, having stepped in front of oncoming traffic. The rest of the book shuttles between the present tense, in which Alice lies in a coma with her family around her; and the past, in which we learn of her family, her childhood, and her most significant relationship. When Alice meets John she falls in love for the first time, but his Jewishness threatens to disrupt everything. John's father cuts him off when he learns of their intention to stay together. Forced to choose between partner and father, John opts for Alice, and the two get married. But when sudden events bring the relationship to a tragic conclusion, Alice must find a way to start the healing process.
The novel is in many ways an introduction to several themes which recur throughout O'Farrell's writing. Her books frequently open with an incident which seems trivial in itself, but which sets in motion a train of events that prompt a life-changing re-evaluation. The central motif of a secret which pollutes a family (in this case, over several generations) is also something we find in later books, including her most recent. And her sensitive writing about loss, and grief, explores the darkness of despair but offers, eventually, hope for a more positive – if not ideal – future.

There is a similar sense of a mystery-to-be-revealed in O'Farrell's next book, My Lover's Lover (2002). Central character Lily moves in with Marcus on the spur of the moment, and promptly finds herself replacing a very recently departed girlfriend. Marcus is reluctant to discuss what happened to Sinead, but picking up on hints and Marcus' obvious pain, Lily assumes that she died. The idea of the former girlfriend starts to increasingly obsess her, until she finds photos of her, and starts 'seeing' Sinead around the flat. But what begins as a ghost story turns into reality, doubt, and growing distrust. How much has Marcus kept from her about what really happened? Is he really the person she thought he was? And just what part in events does Marcus' other flatmate Aidan, whose life we glimpse almost as a separate narrative, play? The more she finds out about the real Sinead, the more Lily has to re-evaluate her decisions. O'Farrell has said that in the book she 'wanted to show that what happens to you through choice is just as frightening as what happens to you through chance.' This darker story of hidden truths, downright lies, and bad choices comes the closest to O'Farrell's favourite genre of 'domestic gothic' (she has cited Charlotte Perkins Gilman's The Yellow Wallpaper, and Du Maurier's Rebecca as among her favourite books).

The Distance Between Us (2004), takes the formal complexity of her first two books a stage further, by employing both a dual narrative that bounces between two as yet unconnected characters, and a shifting sense of time. Indeed the gaps of time and space which separate people, the 'distance' of the title, is one of the novel's central themes. O'Farrell has said that she considers the book to be 'on similar terrain to After You'd Gone – families and secrets and the things people hide from each other and those moments that can alter your life forever.' On opposite sides of the world, Stella and Jake each experience just this kind of life-altering moment: Stella sees someone on a London bridge whom she thinks she recognises – causing her to quit her high-flying job, leave her family and friends, and flee to Scotland. Meanwhile Jake is caught up in a New Year crush in Hong Kong which injures his girlfriend and forces him to stick by her in ways he never anticipated.

As well as relationships between lovers, and between parents and children, this time O'Farrell also examines the special connection between sisters. Stella and Nina share a secret which has made their bond stronger, but which has rendered Stella's capacity to form other meaningful relationships weaker. Guilt is also a compelling theme in the book: both Jake's confusion about his feelings for his girlfriend Mel, and the constraints her accident places on him; and Stella's inner torment about an incident that happened when she and her sister were children.

O'Farrell's latest novel sees her exploring historical territory for the first time. Set in the 1930s and the present, The Vanishing Act of Esme Lennox (2006), portrays a woman effectively edited out of her own family history. But when Esme is released from care and Iris discovers the Great Aunt she did not know she had, a mystery begins to unfold. Picking up on themes developed in The Distance Between Us, O'Farrell creates a tale of two sisters in colonial India and 1930s Edinburgh, and examines the forces which bind them together and drive them apart. Another intense family drama, this time crossing generations and continents, it focuses on a shocking betrayal and the price a young woman is made to pay.
Susan Tranter, 2006
Bibliography
2016
This Must Be the Place
2013
Instructions for a Heatwave
2010
The Hand That First Held Mine
2006
The Vanishing Act of Esme Lennox
2004
The Distance Between Us