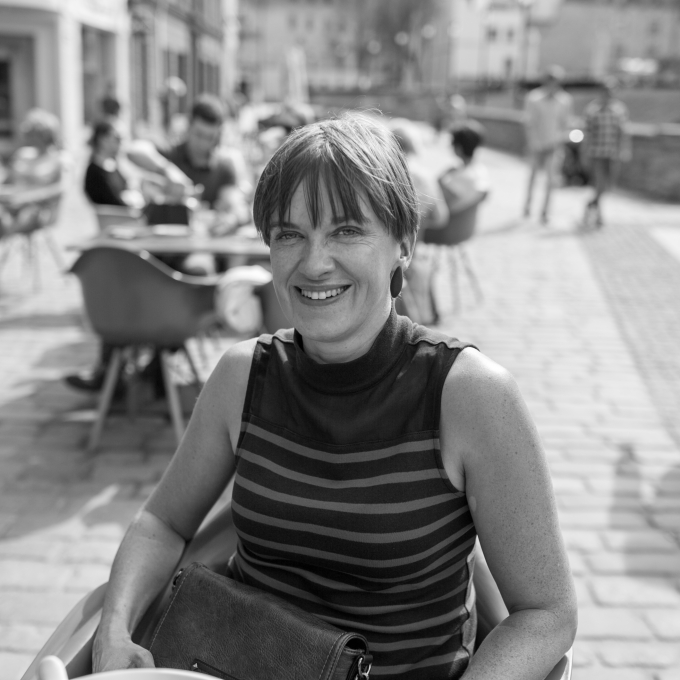 Biography
Maarja Kangro is one of the most original and compelling contemporary Estonian writers. Her works, which have won numerous literary awards and have earned readers' acclaim, provide a potent vehicle for a complex and distinctive take on life. They range from cynical social comedies to political reportage, intellectual exercises, and profound displays of compassion for physical suffering and bodily fragility. Her short stories often address the escalation of social misunderstandings and intercultural prejudices, raising questions about injustice, solidarity, and the intricate relations between these phenomena. Kangro's poetry is somewhat more metaphysical, revolving around ephemerality, desire, redemption, and the relation of high-minded intellectual ideas to mortal animalism.
She has published five collections of poetry, three books of short stories, and a 'documentary novel' titled Klaaslaps (The Glass Child, 2016). The latter is a frank and unsparing reportage of failed attempts at conception, as well as a personal meditation on death, trauma, and the ever-looming "abject" dimension of human life. The story is set in same time frame as political turmoil in the Ukraine and intense public debates in Estonia. Her work in all these genres is permeated by saturnine humour, which in turn is relieved by a lucid style and true sympathy for everything living (and even un-living).
Maarja Kangro graduated from the University of Tartu in 1999, and has translated mainly poetry and philosophy into Estonian from the German (H. M. Enzensberger), Italian (G. Leopardi, V. Magrelli, G. Vattimo, G. Agamben) and English (P. Larkin). Although Kangro is based in Tallinn, she spends a great deal of her time travelling extensively.
Bibliography
2016
The Glass Child / Klaaslaps (Nähtamatu Ahv)
2014
Jump into the Fire / Hüppa tulle (Nähtamatu Ahv)
2013
The Black Tomato / Must tomat (Eesti Keele Sihtasutus)
2012
Dante-like Hole / Dantelik auk (Eesti Keele Sihtasutus)
2010
Monkeys and Solidarity / Ahvid ja solidaarsus (Eesti Keele Sihtasutus)