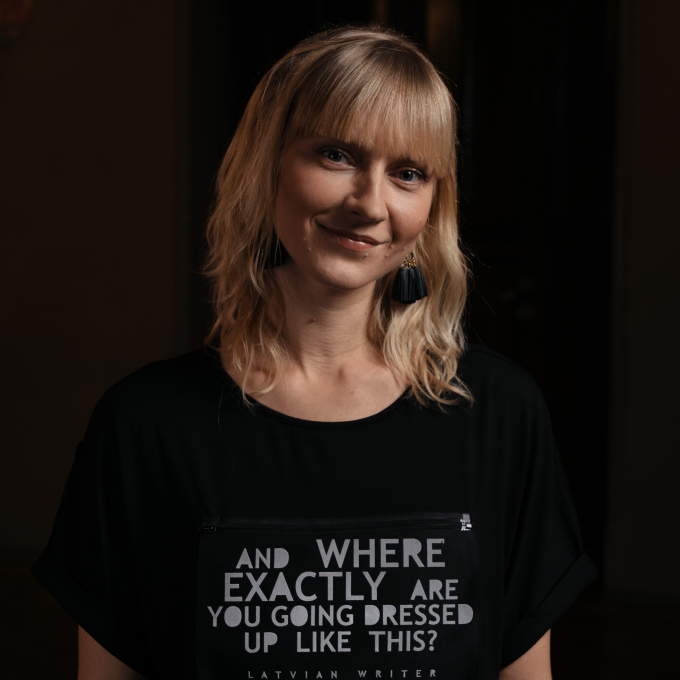 Biography
Luīze Pastore is a writer of children's literature. She is the author of eight prose books for children.
Pastore received her first award and recognition with her third book – The Story of Maskachka District. The book tells the story about a boy who is being raised by only his father. Unable to adequately care for his son, the father leaves him to live with relatives in an old, green and beautiful, but neglected and run down part of the city. When property developers arrive and plan to build high-rises in place of the park, the neighbourhood kids and the talking dogs stand up to them and convince everybody that they must preserve the old neighbourhood. The book is beautifully enhanced with illustrations by artist Reinis Pētersons, including city maps and layouts of houses, which help create the environment and atmosphere.
Luīze Pastore's newest works are part of a series in which she explores how literature can attractively combine the challenge of solving a mystery and introducing paintings by famous Latvian artists of different periods and genres, thus helping young students to connect with Latvian art. The main characters in the series are a boy named Teo, a girl named Poga and her dog Komats. The two of them meet for the first time at a New Year's Eve party, where they discover that they can travel through different paintings to the time and place where the paintings were created. That is how Teo, Poga and Komats end up in a fancy New Year's party before the First World War, at the opening of a poor, barefoot artist's exhibition in the 1920s or in the 1980s in Riga, where the artist's performance is stopped by the militia.
Bibliography
2016
Pēdējais Ķēniņš. Mākslas detektīvi V / The Last King: Art Detectives V (Neputns)
2015
Operācija "Maska": Mākslas detektīvi IV / The Operation "Mask": Art Detectives IV (Neputns)
2015
Neredzamais cilvēks: Mākslas detektīvi II / The Invisible Man: Art Detectives II (Neputns)
2015
Pazudušais pērtiķis: Mākslas detektīvi I / The Lost Monkey: Art Detectives I (Neputns)
2013
Maskačkas stāsts / The Story of Maskachka District (Riga: Neputns)