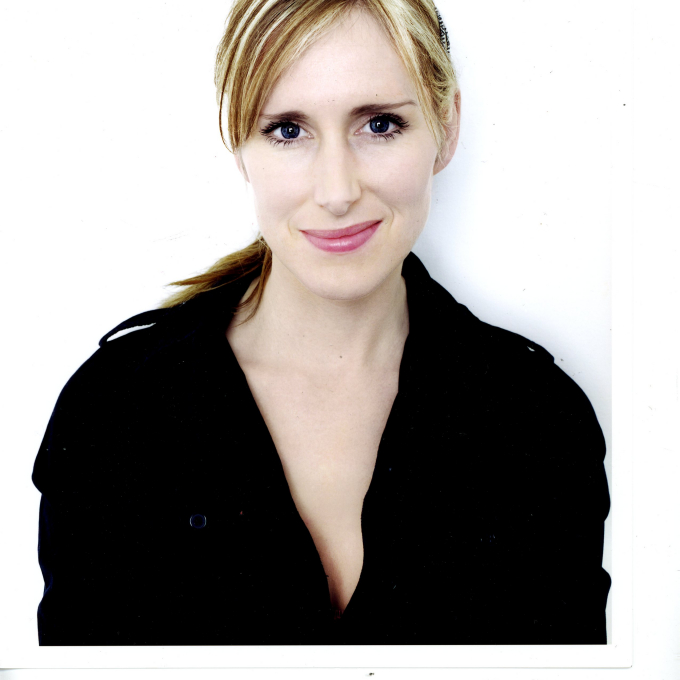 Lauren Child
Publishers:
Agents:
Biography
Lauren Child was born in 1967 and grew up in Marlborough, Wiltshire.
She studied Art at Manchester Polytechnic and London Art School, after which she worked in a variety of jobs, including assistant to Damien Hirst. She also started her own company, 'Chandeliers for the People', making exotic lampshades.
In 1999 she had two picture books published, I Want a Pet! (1999) and Clarice Bean, That's Me (1999), the latter being shortlisted for the Nestlé Smarties Book Prize. In 2000 she won a Kate Greenaway Medal for I Will Not Ever, Never Eat a Tomato (2000) and a second Nestlé Smarties Book Prize in 2002 for That Pesky Rat (2002). In the same year, she wrote her first children's novel, Utterly Me, Clarice Bean (2002). Her second book in this series, Clarice Bean Spells Trouble was shortlisted for the 2005 British Book Awards Children's Book of the Year.
Lauren Child's humorous illustrations contain many different mediums including magazine cuttings, collage, material and photography as well as traditional watercolours. As well as being author of several highly successful books, she is the illustrator of the Definitely Daisy series by Jenny Oldfield.
A television series based on her 'Charlie and Lola' books has been made into an animated series for CBBC, and she has written several books recently which are based on these tales.
Lauren Child lives in London, where she works for the Design Agency 'Big Fish'. In 2008 she was announced as UNESCO's Artist for Peace, in 2010 she was awarded an MBE for services to literature, and she was named the Children's Laureate for 2017-2019.
Critical perspective
Lauren Child cites her artistic inspirations as E.H. Shepherd, Quentin Blake, Carl Larssen (the Swedish illustrator) and Ludwig Bemelman's Madeleine books.
Nonetheless, her style is unique - her illustrations (like her characters) are quirky, mischievous and multi-faceted, combining bright colours and bold, chunky outlines with photographic collages and 'cut out' images. The endearing quality of the illustrations is enhanced by Child's perceptive detail, particularly with regard to facial expressions. The result - a juxtaposition of traditional children's illustrations and contemporary artistic styles - is delightful and captivating for both young and old.
E.H. Shepherd was of course the famous illustrator of A.A. Milne's Winnie-the-Pooh books, and Child's characters and stories in many ways echo Milne's writing as well as Shepherd's illustrations. Like Milne, she captures the humorous idiosyncrasies of human nature, in characters who appeal to both children and adults. She is often described as having a fascination with childhood, yet it is more than this, for it encompasses an exploration of human nature as a whole. Child's titles, particularly those in the 'Charlie and Lola' series, appear at first glance to be toddler-like statements, yet they also capture the 'inner child' that most adults (if they are being honest) will recognise in themselves. I Will Not Ever, Never Eat a Tomato (2000), But Excuse Me That Is My Book (2005) and I Absolutely Must Do Colouring-In Now (2006) encapsulate both child-nature and adult-nature with the same comical insight that is evident in Eeyore's glumness, Piglet's excitability and Pooh's pondering. Perhaps the delight of such books, and the reason they appeal to adults as well as children, is that they bridge the gulf between childhood and adulthood, encouraging adults to identify and embrace their own childlike qualities, while also celebrating those qualities in children.
It is not surprising, therefore, that Child gets her inspiration from observing adult behaviour, as well as from memories of her own childhood. She comments in an interview in the Daily Telegraph that she learned how to create characters while watching Woody Allen films as a child, and she now engages in real-life people-watching: for example, in the supermarket, she may notice a man in a suit, 'with his little basket, picking out all his little things and, suddenly, you've got a sense of what evening he's going to have'. She also notes that adults often look 'childlike and vulnerable'. (Child interviewed by Bee Wilson, The Daily Telegraph, 17 June 2007)
Child's first book, Clarice Bean, That's Me, was published in 1999, and was the first of many books about this character. It had taken her five years to get it published, after numerous rejections, but upon publication it was highly acclaimed and shortlisted for the Nestlé Smarties Book Prize. The delightfully-named Clarice Bean is an offbeat, quirky little girl who wears a dress covered in planets. She lives in a chaotic household with her parents and three siblings, and she is particularly challenged by having to share a room with her younger brother, Minal. Though Clarice started life as a picture-book character, Child has now written several novels about her adventures. As in the picture books, the typeface is not always set out in a conventional format - for example, Clarice's stream-of-consciousness daydreaming at the beginning of Utterly Me, Clarice Bean (2002) swirls and drifts all over the page before being rudely interrupted by the extra large and dramatic font-size of her teacher shouting at her.
Clarice's voice is that of a perceptive and astute child who comments with deadpan humour on the goings-on around her, highlighting the ridiculousness of adult behaviour, as well as the adolescent shenanigans of her older brother and sister, and the sheer irritation of little Minal. Clarice's comical yet shrewd articulation of the child's perspective can be compared with the work of Roald Dahl, who always empathised with the child's experience of life and exposed adult unfairness and hypocrisy:
'[Mrs Wilberton] says, "Clarice Bean, you are utterly lacking in the concentration department. A common housefly has got more ability to apply itself!"
And I want to say, "You are utterly lacking in the manners department, Mrs Wilberton, and a rhinoceros has got more politeness than you."
But I don't say it because Mrs Wilberton is allowed to say rude things about me and I am not allowed to say them back.
That is the rules of school.'
(Utterly Me, Clarice Bean)
Alongside adding to the Clarice Bean series, Child also began another series of picture books in 2000, about a brother and sister called Charlie and Lola. The series, which began with the award-winning I Will Not Ever, Never Eat A Tomato (2000), has proved even more popular than Clarice Bean. Child always deliberately intended that the Charlie and Lola stories would appeal to both adults and children, but in different ways. She depicts a somewhat old-fashioned childhood because she feels strongly that today's children are overprotected, over-stimulated and not given enough opportunity to exercise their imaginations. She is therefore determined that Charlie and Lola will always be shown having the type of childhood that she herself enjoyed in the 1970s. They engage in imaginary games and outdoor play, rather than being entertained by adults or playing computer games. This is emphasised by the depiction of a child-only world - adults are somewhere in the background, but they do not feature in the stories. In this, she was inspired particularly by the cartoon, Peanuts, in which Charlie Brown and his friends explore life from a child's-eye-view, without an explicit adult presence (Child discusses this in the Daily Telegraph interview, cited above).
In Child's series, the focus is completely on the endearing sibling relationship between seven-year-old Charlie and his sister Lola, who is nearly five. As Charlie tells us:
'I have this little sister Lola.She is small and very funny.Sometimes I have to keep an eye on her.Sometimes Mum and Dad ask me to give her her dinner.This is a hard job because she is a very fussy eater.' (I Will Not Ever, Never Eat A Tomato)
Other characters who feature in the stories are Charlie's best friend Marv (who lives in the flat downstairs) and his sausage dog, Sizzles; Lola's best friend Lotta; and Lola's imaginary friend, Soren Lorensen.
Child decided that each Charlie and Lola story would focus on the small, everyday issues that feature in the lives of young children and yet resonate with adults as well, such as likes and dislikes, envy and fear:
'Most of these things are just bigger for children because they haven't learnt to deal with those situations so they seem much more scary. But I think pretty much everything, even the fussy eater […] carries on applying at any age.'
(BBC, Autumn 2005:  http://www.bbc.co.uk/mediacentre/)
The stories explore the way in which Charlie and Lola use their imaginations and creativity to deal with these everyday dilemmas, and their sibling relationship is founded on the way they help each other to do this. Thus, the absence of adult presence enables Child to highlight this element of their relationship. In I Will Not Ever, Never Eat A Tomato, Charlie use his imagination to persuade Lola to eat her vegetables:
'And I said, "Oh you think these are carrots. These are not carrots. They are orange twiglets from Jupiter."
"They look just like carrots to me," says Lola."But how can they be carrots," I say. "Carrots don't grow on Jupiter."
"That's true," says Lola. "Well I might just try one if they're all the way from Jupiter. Mmm, not bad," she says, taking another bite.'
Charlie's efforts are not only creative and amusing, but are also evidence of how much he cares for his little sister. The love between the two children gently suffuses every story, while the quirky humour and mischievous behaviour ensure that it is never depicted in a sentimental manner.
Since 2005, Charlie and Lola have been enjoying their own television series. It has been immensely popular -again, with both adults and children - and the characters now feature on numerous types of merchandise for children. However, though Child is very happy with the series, the dictates of children's television and political correctness have forced various changes. For example, as Child comments, the book characters enjoy traditional children's snack foods, such as 'Jammie Dodger' biscuits, but the BBC were extremely concerned about the example being given to child viewers:
'… on television we have to be careful to show that Lola is eating bits of dried banana, instead of salt and vinegar crisps, because the BBC have strict guidelines on children and eating. I don't think people need to be so worried, to be honest […] Children aren't stupid.'
(The Daily Telegraph, cited above)
Elizabeth O'Reilly, 2007
Bibliography
2016
Ruby Redfort, Blink and Die
2015
The New Small Person
2015
Ruby Redfort, Pick Your Poison
2014
Ruby Redfort, Feel The Fear
2013
Ruby Redfort, Hang In There Bozo
2013
Ruby Redfort, Catch Your Death
2012
Ruby Redfort, Take Your Last Breath
2011
Ruby Redfort, Look Into My Eyes
2008
I Completely Know About Guinea Pigs
2008
Look After Your Planet
2008
I'm Really Ever So Not Well
2008
Snow Is My Favourite and My Best
2008
I Am Really, Really Concentrating
2008
Goldilocks and the Three Bears
2008
My Completely Best Story Collection
2008
The Actual Three Classic Charlie and Lola Books
2008
I Will Be Especially Very
2008
I Can Do Anything That's Everything All on My Own
2008
I'm Just Not Keen on Spiders
2008
But I Am An Alligator
2008
My Extremely Smallish Little Library
2008
Clarice Bean: My Utterley Complete Collection
2007
This Is Actually My Party
2007
You Can Be My Friend
2006
I've Won, No I've Won, No I've Won
2006
We Honestly Can Look After Your Dog
2006
My Wobbly Tooth Must Not Ever Fall Out
2006
I Absolutely Must Do Colouring-In Now
2006
Whoops! But It Wasn't Me
2006
Clarice Bean, Don't Look Now
2005
Beward of the Storybook Wolves
2005
The Princess and the Pea
2005
But Excuse Me That Is My Book
2004
Hubert Horatio Bobton-Trent
2004
Clarice Bean Spells Trouble
2003
I Am TOO Absolutely Small for School
2002
Dan's Angel: A Detective's Guide to the Language of Painting
2002
Who's Afraid of the Big Bad Book?
2002
Utterly Me, Clarice Bean
Awards
2008
Booksellers Association Independent Booksellers' Book Prize
2005
British Book Awards Children's Book of the Year
2005
Red House Children's Book Award
2002
Nestlé Smarties Book Prize
2000
Kate Greenaway Medal
2000
Kate Greenaway Medal
2000
Nestlé Smarties Book Prize
1999
Kate Greenaway Medal
1999
Nestlé Smarties Book Prize