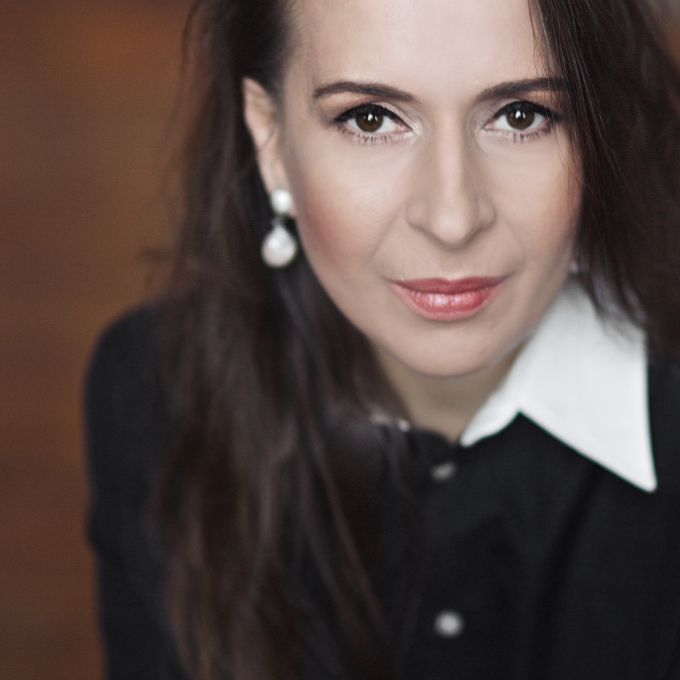 Biography
London-based Kristina Sabaliauskaitė is the most widely read Lithuanian author (sales of her books run to hundreds of thousands of copies) and well received abroad. Her award-winning four-part historical novel Silva Rerum is also a bestseller beyond Lithuania's borders, in Latvia and especially in Poland, where it has attracted the admiration of readers, exceptional reviews and was shortlisted for the final of the ANGELUS Central European Literary Prize in 2016.
In Lithuania the Silva Rerum saga (2008-2016), set in 1659-1795, is considered to be the most important literary event of the last decade. Almost 150 years of the country's history is told through the lives of four generations of a minor noble family, the Narwoyszes, simultaneously depicting the cultural and philosophical panorama of the Polish-Lithuanian Commonwealth and its international connections – some of the action takes place in England, France, the Netherlands, and Germany. The themes that come up in her novels and short stories are identity, memory, history and the micro-histories of individuals shaped (or crushed) by historical events.
Kristina Sabaliauskaitė's work has attracted comparison with the great literary classics, though critics have at the same time emphasised that her prose is a phenomenon in its own right and a completely unique literary voice. Sabaliauskaitė has a PhD in art history and Baroque studies. For almost a decade she worked as a foreign correspondent in London and together with that experience she also brings a profound academic knowledge and a refined, rich, innovative literary language. Critics have remarked on the paradox of prose that is very intellectual and multi-layered, but with her books being mesmerising page-turners.
Bibliography
2016
Silva Rerum IV (Vilnius: Baltos lankos)
2015
Vilnius. Wilno. Vilna (Vilnius: Baltos lankos)
2014
Silva Rerum III (Vilnius: Baltos lankos)
2012
Danielius Dalba ir kitos istorijos (Vilnius: Baltos lankos)
2011
Silva Rerum II (Vilnius: Baltos lankos)
2008
Silva Rerum (Vilnius: Baltos lankos)