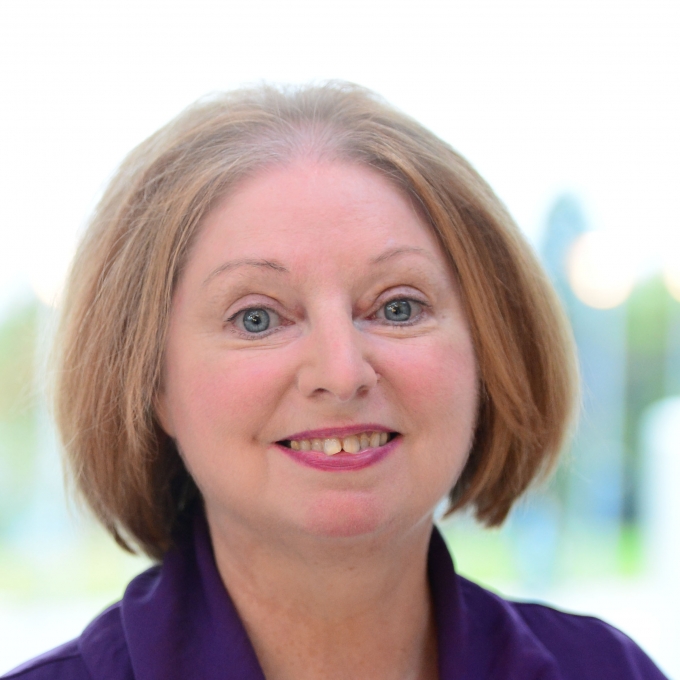 Hilary Mantel
Publishers:
Agents:
Biography
Hilary Mantel was born in Glossop, Derbyshire, England on 6 July 1952.
She studied Law at the London School of Economics and Sheffield University. She was employed as a social worker, and lived in Botswana for five years, followed by four years in Saudi Arabia, before returning to Britain in the mid-1980s. In 1987 she was awarded the Shiva Naipaul Memorial Prize for an article about Jeddah, and she was film critic for The Spectator from 1987 to 1991. Her novels include Eight Months on Ghazzah Street (1988), set in Jeddah; Fludd (1989), set in a mill village in the north of England and winner of the Winifred Holtby Memorial Prize, the Cheltenham Prize and the Southern Arts Literature Prize; A Place of Greater Safety (1992), an epic account of the events of the French revolution that won the Sunday Express Book of the Year award; A Change of Climate (1994), the story of a missionary couple whose lives are torn apart by the loss of their child; and An Experiment in Love (1995), about the events in the lives of three schoolfriends from the north of England who arrive at London University in 1970, winner of the 1996 Hawthornden Prize. The Giant, O'Brien (1998) tells the story of Charles O'Brien who leaves his home in Ireland to make his fortune as a sideshow attraction in London.
In 2003, she published Giving Up the Ghost: A Memoir - an autobiography in fiction and non-fiction, taking the reader from early childhood through to the discoveries in adulthood that led her to writing; and Learning to Talk: Short Stories (2003).  Beyond Black (2005) tells the story of Alison, a Home Counties psychic, and her assistant, Colette. It was shortlisted for a 2006 Commonwealth Writers Prize and for the 2006 Orange Prize for Fiction.
In 2006, Hilary Mantel was awarded a CBE. Her novel, Wolf Hall (2009), was the winner of the 2009 Man Booker Prize for Fiction and the Walter Scott Prize andwas shortlisted for the 2009 Costa Novel Award and 2010 Orange Prize for Fiction.
A sequel to Wolf Hall, entitled Bring Up the Bodies, was published in 2012 and won the 2012 Man Booker Prize for Fiction. She is currently working on the third novel of the series.
Critical perspective
Those who have discovered this daring and fearless writer, know never to second-guess her.
Mantel has travelled to many and varied areas in her fiction. With a satirical voice reminiscent of Muriel Spark and a bleak and darkly inventive imagination, she has dealt with the French Revolution, the world of freak-shows and life in distant, troubled lands. She has a clear, cool style; she is detached and distant, observing with an acute eye the tragedies and horrors of human failings, of evil, and of the impotence of all attempts to impose order upon the world.
Every Day is Mother's Day (1985), Mantel's first novel, and its sequel, Vacant Possession (1986), are social comedies, full of mordant black humour and abrasive comment. The two novels constitute one story, separated by a ten-year gap. In Every Day is Mother's Day, Evelyn Axon, an agoraphobic spiritualist, lives with her ostensibly autistic daughter. A long line of social workers has been to the Axon household over the years. Isabel Field is the latest. She is young and lives with her father and her temperamental nature suggests that she is not naturally suited to her job. Colin Sidney, a disillusioned history teacher, is married with three irritating children. His sister lives next door to the Axons in a house where he himself grew up, and he is having an affair with Isabel. The novel moves toward a horrible climax and is suffused with a near mad suffocating paranoia, claustrophobic failure and social disenchantment. Mantel strips society of its thin veneer of politeness to reveal the rotten core beneath, '… triteness was in his mouth like a foul taste long incubated.' Below the surface, all is rancid.
In Vacant Possession, Muriel Axon takes centre stage. After having spent time in an asylum, Muriel, upon her release, seizes the opportunity to exact revenge on those she feels wronged her ten years earlier, particularly Colin Sydney and his family who have moved into her old house. The macabre sequel has the same intoxicating mixture of comedy and social satire as Every Day is Mother's Day and relies once more upon coincidence. Isabel says in the first novel that 'coincidence is what holds our lives together.' One may be tempted to view this as a Victorian tool for the resolution of plot, yet in Mantel's hands it is more a comment on the effect of past on present, of how one's life is not a series of isolated moments but rather a continous interlocking and interweaving of incident, one constantly informing the other in ways often too subtle to be noticed.
In Eight Months on Ghazzah Street (1988) Mantel draws on her own experience of having lived in Saudi Arabia. Frances, a former cartographer, lives in Jeddah with her engineer husband, Andrew. Fighting to keep a grip on her sanity, she is a witness to what Abbas Milani calls the 'havoc Saudi Arabian apartheid wreaks on women.' She also views with increasing alarm the casual racism of the Europeans. Mantel displays the hypocrisy of the West's attitude to the oil-rich kingdom, and attacks its deliberate blindness. The novel is courageous and uncompromising; it is also Mantel's most overtly political book, pouring opprobrium on state-sponsored sexual oppression. It also reminds one of Mantel's gift for the perfectly cadenced gem of description, a group of Saudi men whose robes are flapping in the wind resemble 'a basket of laundry animated by a poltergeist.'
A Change of Climate (1994) deals with Ralph and Anna Eldred. The novel moves between past and present, between their life in contemporary England and their experiences in South Africa decades earlier where they worked as missionaries at the start of their marriage. As in Eight Months on Ghazzah Street, there is a dissection of the horrid obscenity of a country divided, torn and blackened by its attempts at social control. Yet like the earlier novel there is also an underlining mystery, a sinister foreboding, which gives it the feel of suspense fiction rather than mere polemic.
Mantel's award-winning and semi-autobiographical novel An Experiment in Love, (1995) is, despite a somewhat misleading and badly chosen title, a subtle and perceptive analysis of childhood misery, youthful naivety and female friendship. The novel is an account of Carmel McBain's journey from her childhood in Lancashire to the turbulent early seventies world of her London University hall of residence, a place of anorexic collapse, abortion and betrayal. Having come from an education system that wanted to turn Carmel and her friends into 'little chappies with breasts' there are the sudden but contradictory freedoms of university and maturity. The novel deals with a confused generation, trapped between conflicting values, when the existence of the pill hadn't quite robbed girls of the belief that their proper place was in the home, ironing shirts. In many ways An Experiment in Love is Mantel's most accomplished novel. It is certainly one of the most affecting. Full of dazzling language, sharp-eyed wit and a dissection of human motivation that is at once clinically detached yet suffused with a tangible pathos, the book comes over as Mantel's most heartfelt work. Beneath the crisp irony and satire, there is a pressing need to examine the status of women, the baffling complexities of the class system and the purpose and significance of religion.
Religion is also the theme of Mantel's Fludd (1989). Set in the fictitious northern village of Fetherhoughton it focuses on this isolated community's relationship with the Church, which as Mantel tells us in a note at the start of the novel, 'bears some but not much resemblance to the Roman Catholic Church in the real world, c. 1956.' Fludd, a character in part based on a real 17th-century scholar and alchemist, arrives in the village to assist the local curate Angwin, whose faith has long been lost. Fludd brings unrest and scandal, and with his mysterious questioning of custom and habit, manages to bring about a quiet revolution in this hitherto sheltered world. We are never entirely sure who or what Fludd is: Angel, devil, visitor from another world? Mantel, who was brought up a Catholic, maintains an ambiguous stance towards the nature of organised religion. One can never be entirely sure if one is witnessing an attack or some kind of affectionate backhanded compliment. However, it is clear that Mantel believes in the power of redemption and in this, one of her more optimistic novels, there is an alchemical transformation which brings about new possibilities and hope, something conspicuously absent from most of her fiction.
In recent years Mantel has written Giving up the Ghost: A Memoir (2003) dealing with adult illness and the anxieties of childhood, and Learning to Talk (2003), a collection of loosely autobiographical short stories that examines transformative experience in childhood. Hilary Mantel is one of the most interesting novelists writing in English today. Never afraid to tackle demanding themes with elegance and an often caustic wit, she deserves a much wider readership.
Garan Holcombe, 2004
Bibliography
2014
The Assassination of Margaret Thatcher
2003
Learning to Talk: Short Stories
2003
Giving Up the Ghost: A Memoir
2002
On Modern British Fiction
1995
An Experiment in Love
1992
A Place of Greater Safety
1988
Eight Months on Ghazzah Street
1985
Every Day is Mother's Day
Awards
2013
South Bank Sky Arts Award
2012
Costa Book of the Year
2012
Man Booker Prize for Fiction
2010
James Tait Black Memorial Prize (for fiction)
2010
Orange Prize for Fiction
2009
Man Booker Prize for Fiction
2009
National Book Critics' Circle Award (US)
2006
Commonwealth Writers Prize (Eurasia Region, Best Book)
2006
Orange Prize for Fiction
2006
Yorkshire Post Book Award (Book of the Year)
1992
Sunday Express Book of the Year
1990
Southern Arts Literature Prize
1990
The Cheltenham Prize
1990
Winifred Holtby Memorial Prize
1987
Shiva Naipaul Memorial Prize