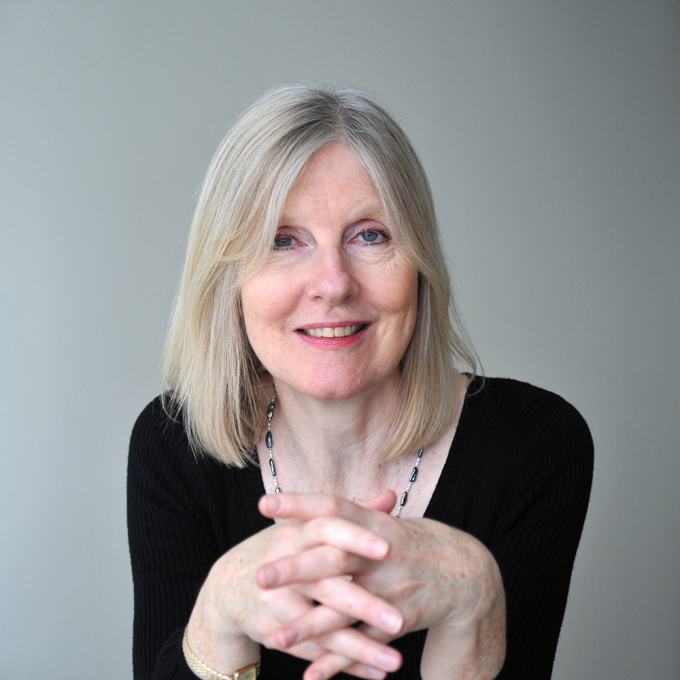 Helen Dunmore
Publishers:
Agents:
Biography
Born in Yorkshire in 1952, Helen Dunmore studied English at York University and taught in Finland for two years before publishing her first book.
She worked as a writer, reader, performer and teacher of Poetry and Creative Writing, tutoring residential writing courses for the Arvon Foundation and taking part in the Poetry Society's Writer in Schools scheme. She also taught at the University of Glamorgan, the University of Bristol's Continuing Education Department and for the Open College of the Arts, and reviewed for The Times and The Observer, and was a judge for the T. S. Eliot Prize and the Whitbread Book of the Year award.
Her poetry collections include The Apple Fall (1983); The Sea Skater (1986) which won the Alice Hunt Bartlett Award in 1987; The Raw Garden (1988); Short Days, Long Nights: New and Selected Poems (1991); and most recently, Glad Of These Times (2007). In 2010, her poem, 'Malarkey', won the National Poetry Competition. It formed the title poem of her next collection, published in 2012. 
Her novels include Zennor in Darkness (1993), winner of the McKitterick Prize, a fictional account of D. H. Lawrence's life in Cornwall during the First World War; the acclaimed A Spell of Winter (1995), about a brother and sister brought up by their grandfather in his decaying house in the country, winner of the first Orange Prize for Fiction; Talking to the Dead (1996), a tale of two sisters locked in an intense, obsessive relationship; Your Blue-Eyed Boy (1998), the story of a judge's fight to take control of both her professional and personal lives; and With Your Crooked Heart (1999), a story of two brothers, set in contemporary London. The Siege (2001), was shortlisted for both the Whitbread Novel Award and the Orange Prize for Fiction, and is set during the siege of Leningrad in 1941. Mourning Ruby (2003), is a story about memory, love and history, and House of Orphans (2006), is a historical novel set in Finland. Her most recent novels are The Betrayal (2010), set in 1950s Leningrad and shortlisted for the 2011 Commonwealth Writers Prize (South Asia and Europe, Best Book) and the 2011 Orwell Prize; the novella The Greatcoat (2012), a ghost story set during and after World War II; The Lie (2014); Exposure (2016); and Birdcage Walk (2017). She is also the author of two collections of short stories, Love of Fat Men (1997) and Ice Cream (2000).
She has written a number of books for children, including Secrets (1994), which won the Signal Poetry Award, and the novels Brother, Brother, Sister, Sister (1999) and The Zillah Rebellion (2001). Her 'Ingo' books, a fantasy series set in Cornwall, comprises of Ingo (2005), The Tide Knot (2006), The Deep (2007), The Crossing of Ingo (2008) and Stormswept (2012). In 2010 she published her first picture book for children, The Ferry Birds, and this was followed by a second in 2011, The Islanders.
Helen Dunmore was a Fellow of the Royal Society of Literature. She died of breast cancer in 2017. Her final collection, Inside the Wave (2017), which dealt with her experiences with cancer, won the Costa Book of the Year Award.
Critical perspective
Helen Dunmore is equally celebrated and successful as a poet, novelist, short-story writer, and children's author.
From her first poetry volume The Apple Fall (1983) to her novel Counting the Stars (2008), her writing has been distinguished by its rich vein of imagery depicting the natural world, food and bodily pleasures, combining poetic intensity with compelling storytelling. She also has a strong historical imagination, although, as a character in Mourning Ruby (2003) observes, 'Sometimes we recognize history as a sensation – a smell, or a touch – before we can name it or know what it really is'.
She began as a poet and her collections such as Out of the Blue: Poems 1975-2001 (2001), and most recently Glad of These Times (2007), have been well-received. Her perennial themes are love and loss, the transience of nature and of human lives. Threatened landscapes, flowers, plants, and food are regular subjects – especially the sensuality of fruits. An early poem, 'Wild strawberries', for instance, describes a woman eating them from the hands of her lover: 'a dark-handful, sweet-edged / … pulpless, sliding to juice, // a grainy rub on the tongue'.
By her own account, her original inspirations as a novelist were Dickens, Charlotte Bronte, and D.H. Lawrence (whose life in Cornwall during the First World War she dramatizes in her first novel, Zennor in Darkness (1993)). Dunmore has observed that she 'likes the subtle, layered revelation of character', and her novels always begin with characters: 'I'm feeling my way into their lives'. These are typically mothers, lovers, and children, and there is a persistent theme of hidden family secrets and lies returning from the past to haunt the present. A Spell of Winter (1995), first winner of the Orange Prize for Fiction, is an atmospheric tale of siblings who grow up in an isolated country house before the First World War, their growing intimacy being observed by servants and an eccentric grandfather. Cathy is fascinated by snow and ice as well as disturbed by dreams and memories, as well as the emotional fact of incest: 'it left us alone together, a shipwreck with our secret that dragged at us like treasure'.
Your Blue-Eyed Boy (1998) is another tale of obsession, but is contemporary: its protagonist is a successful career woman with an under-pressure marriage and a lover from the past who seeks her out to blackmail her. The resolution, in coastal salt marshes with a violent history associated with the Vikings, is melodramatic yet poetically haunting. Her most commercially successful novel is The Siege (2001), set in the Russian city of Leningrad during the horrors of the 1941 siege by German forces. Despite its panoramic views of the war and mass suffering, the focus is on individuals, especially Anna and her lover Andrei, within a family having to show great endurance and the will to survive. The almost hallucinatory feelings induced by starvation - and sensations induced by eating their last jars of jam spoonful by spoonful - are brilliantly described. Amid achingly poignant episodes, private lives are squeezed by war and history.
Mourning Ruby (2003) is perhaps her best novel about mothers and daughters, friends and lovers, in which the consequences of a baby being abandoned outside a restaurant 30 years previously are played out to memorable effect. Opening with a dream sequence, walking with her daughter Ruby on the cliffs in Cornwall, Rebecca's story shifts back and forth in time and place. Losing her daughter, she comes to realize that 'We inherited our lives by accident and we were haunted by what could happen at any minute'. In House of Orphans (2006), Dunmore returns to her long-standing interest in Baltic history, setting the book in Finland during its early 20th-century independence struggle. The orphaned Eeva becomes housekeeper to a widowed doctor and then involved with revolutionaries. Her developing sexuality and political consciousness are painfully entwined, during her love affair with a man who is arrested, as an assassination plot against a top Russian official is being planned. Again, the novel has wonderful descriptions of icy landscapes. Dunmore has observed that landscape 'is not a backdrop in my books but a character'. Her latest novel, Counting the Stars, is another obsessional tale, inspired by the life and loves of the Roman poet Catullus, who is involved with his capricious married lover and afflicted by pangs of jealousy.
Her poetry collections The Raw Garden (1988), her selected poems Out of the Blue: Poems 1975-2001 (2001), through to Glad of These Times (2007) show a remarkable consistency and lyrical intensity, even as her handling has deepened and matured. The poems in The Raw Garden question but also celebrate the natural world, observing seals 'backstroking / for pure joy of it, down to the tidal / slim mouth of the loch' ('Seal Run'), and 'Artichokes in [a] Lindisfarne garden', which are 'upright and helmeted as virtue / yet savage as Vikings with their long spines'. Some characteristic subjects included glimpses of a child asleep ('Shadows of my mother against a wall') and scenes recalled from her own childhood: 'it was so hot the world was agape with it. / One limp rose fell as I passed' ('The Argument').
In Glad of These Times, the intervening years have rendered these themes even more poignant and urgent. She writes poems about flowers, trees, gardens, coastlines and birds. Nature is compromised but nevertheless 'City lilacs' blossom 'in crack-haunted alleys, in overhangs'; from landscaped motorway roundabouts, they 'release their sweet, wild perfume / then bow down, heavy with rain'. In 'Violets', a bunch left on a gravestone prompts thoughts of her unknown and unknowable ancestors. And she addresses a 'Tulip', seeing it as an emblem of transience: the sun 'loosens the lovely bulb of your roundness, // makes you swagger in your exposure, / knows, as you don't, that it can't last long'. On coastline walks 'Dolphins whistling' are observed, 'as mothers call their children at nightfall / and grow fearful for an answer'. (This poem also appears in one of her 'Ingo' fantasy books for children, The Tide Knot (2006), set in an underwater realm off the coast of Cornwall). A really marvellous poem, 'To my nine-year-old self', bids farewell to her childhood in a typically sensuous way. Its speaker states that 'I have spoiled this body we once shared. / Look at the scars, and watch the way I move, / careful of a bad back or a bruised foot'. The truth is, she admits, that 'we have nothing in common/ beyond a few shared years'. She takes leave of her younger self: 'in an ecstasy of concentration / slowly peeling a ripe scab from your knee / to taste it on your tongue'.
Dr Jules Smith, 2008
Bibliography
2008
The Crossing of Ingo
2001
The Zillah Rebellion
2001
Out of the Blue: Poems 1975-2001
2000
Aliens Don't Eat Bacon Sandwiches
1999
With Your Crooked Heart
1999
Brother, Brother, Sister, Sister
1998
Great-Grandma's Dancing Dress
1997
Penguin Modern Poets 12
1991
Short Days, Long Nights: New and Selected Poems
Awards
2017
Costa Book of the Year
2011
Commonwealth Writers Prize (South Asia and Europe, Best Book)
2010
National Poetry Competition
2006
Nestlé Smarties Book Prize
2002
Orange Prize for Fiction
2001
Whitbread Novel Award
1996
Orange Prize for Fiction
1987
Alice Hunt Bartlett Award