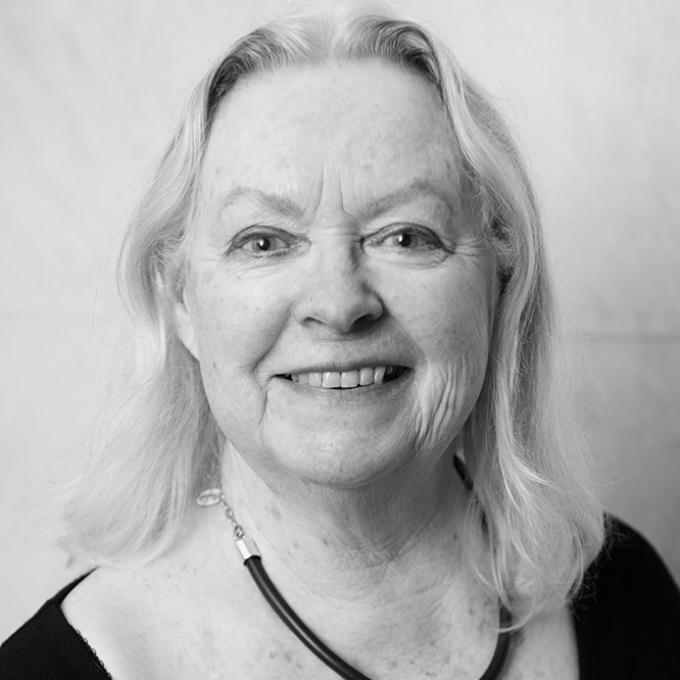 Gillian Clarke
Publishers:
Biography
Gillian Clarke was born in Cardiff, Wales, and now lives with her family on a smallholding in Ceredigion.
She has written books for children, including The Animal Wall: and other poems (1999), Owain Glyn Dwr 1400-2000 (2000) and One Moonlit Night (1991), the latter being translations from the Welsh of traditional stories by T. Llew Jones. She has also written for stage, television and radio, several radio plays and poems being broadcast by the BBC.
Gillian Clarke has published several collections of poetry including Letter From a Far Country (1982); Letting in the Rumour (1989); The King of Britain's Daughter (1993); and Five Fields (1998). The latest three collections have all been Poetry Book Society Recommendations.
She is President of Ty Newydd, the Writer's Centre in North Wales which she co-founded in 1990, and teaches on the M.Phil Writing Course at the University of Glamorgan. She has travelled widely giving poetry readings and lectures, and her work has been translated into ten languages.
Gillian Clarke's most recent poetry collection is A Recipe for Water (2009). In 2008 she published a book of prose, including a journal of the writer's year, entitled At The Source, and was named as Wales' National Poet. In 2010 she was awarded the Queen's Gold Medal for Poetry. In 2011 she was made a member of the Gorsedd of Bards. In 2012 she received the Wilfred Owen Association Poetry award. The book Ice was shortlisted for the T. S. Eliot Prize in 2012.
Critical perspective
'Poetry is the national art in Wales. It's an unbroken ancient tradition', Gillian Clarke has remarked, adding 'I'm born into a Welsh tradition'. [Interview with Barry Wood, Sheer Poetry 24 August 2005]
So it was entirely appropriate that she was appointed the National Poet of Wales in 2008, a culmination of many years of dedication to her culture and to the art of poetry itself. Her view of that poetic tradition is also pragmatic. Unlike her distinguished contemporary Menna Elfyn and other Welsh-language poets, Clarke has always written in English, which she calls her 'mother tongue'. However, her poems are generous with their Welsh words and titles and she 'sometimes weaves characteristics typical of Welsh-language poetry, such as traditional strict metres, into her work'. [Robert Minhinnick, Turning Tides 2004]
Rooted in her rural home territory of West Wales as her writing is, its other side is an international world view concerned with justice, war and peace. A striking example of how she often brings these together is her poem 'The Field-Mouse', depicting a summer scene on her farm when 'the air hums with jets./ Down at the end of the meadow,/ far from the radio's terrible news,/ we cut the hay'. A child cradles a mouse fatally injured by the tractor blade. The poet has a bad dream about children, 'their bones brittle as mouse-ribs, the air/ stammering with gunfire, my neighbour turned/ stranger, wounding my land with stones'. This oblique evocation of the 1990s conflicts in former Yugoslavia brings that faraway violence into personal focus. Another poem from her collection Five Fields (1998) is even more reflective of her compassionate politics. 'A Difficult Birth, Easter 1998' describes an old ewe having to be helped to give birth – while the peace negotiations in Northern Ireland conclude. Both are 'exhausted, tamed by pain' and yet eventually there is 'a cradling that might have been a death'.
A further characteristic of her writing, arguably a facet of her traditionalism, is its celebration of women's domestic roles, stemming from her own family history. She came to prominence with the long title poem in Letter from a Far Country (1982), which was written for radio and highly acclaimed when broadcast. 'First see a landscape', the narrator directs, 'Hill country,/ essentially feminine'. It is a work full of nature lyricism: 'Listen! to the starlings glistening/ on a March morning! Just one day/ after snow, an hour after frost,/ the thickening grass begins to shine'. And of family echoes: 'My grandmother might be standing/ in the great silence before the Wars,/ hanging the washing between trees/ over the white and the red hens'. And further: 'I hear the dead grandmothers,/ Mamgu from Ceredigion,/ Nain from the North, all calling/ their daughters down from the fields,/ calling me in from the road'. The poem's concluding lines bring us back to the archetypal female: 'Nightly in white moonlight I wake/ from sleep one whole slow minute/ before the hungry child/ wondering what woke me'.
As her writing has developed, such arcadian scenes have given way to the harsher realities of farming life, notably the terrible effects of 'Foot and Mouth' disease evoked so movingly in Making Beds for the Dead (2004), when 'First the animals lost their voices,/ then the people'. The virus 'travels like loose talk,/ on the tongue, on the hoof,/ on the air, word of mouth,/ faster than breathing' ('On the Move'). There is the agony of watching cattle and sheep being put down, a lamb 'quiet for the needle', the slaughtered animals 'stiff-legged as chairs' burning like 'old furniture on a bonfire' ('Plague'). Death predominates in the book, as reflected in elegies for R.S. Thomas and Ted Hughes (the latter a key influence for her habitual observations of birds and wild animals). And yet hope is represented by a bird's nest, 'with its cargo of blood and hunger,/ where the future believes in itself' ('Mother Tongue').
A Recipe for Water (2009) has themes of water and language, memory and meaning: its title poem states 'That drop on the tongue/ was the first word in the world'. Her childhood, moving between English and Welsh-speaking relatives, is encapsulated as 'The alphabet of a house – air,/ breath, the creak of the stair'. And 'You are your grandmother's Cariad, not Darling./ Tide and current are llanw, lli./ The waves repeat their ll-ll-ll on sand' ('First Words'). Characteristically there are sequences inspired by the port cities of Cardiff – actually her birthplace – and Mumbai in India, the former 'Recipe for Water' addressed to poet Sujata Bhatt. 'You imagine me writing in the falling rain,/ rain on the roof, writing in whispers/ on the slates' lectern,/ rain spelling out each syllable'. They are linked by a flight 'imagining space/ beating with luminous wings' ('Migrations'). But the imaginative focus is equally upon home thoughts, as when reflecting upon the water-borne occupation of Clarke's great-great grandfather, 'gorhendaid,/ working the stone-boats on the Menai Straits/ to the salt psalm of the sea and the wind's hymn/ in the tug and thrust of the tide' ('Quayside').
Her latest collection Ice (2012) returns to the natural world of animals, birds, weather, but also to her family history. Winter is its setting, with many marvellous images of snow and ice, experienced as silence ('the world gone deaf') but also as music: 'a timpani of plates colliding, a cry of icicles/ tonguing the flutes of our roof' ('Ice Music'). The winter of 2010 brings back memories of the even harsher 'Freeze 1947', when 'trees held out white arms,/ waltzed with the wind and froze to stone'. Winter is a season for memorializing its inevitable victims, whether a local tramp or a blackbird 'stiff as a glove in the snow'. And when the thaw comes, visiting 'In Wern Graveyard', the bones of her great-grandparents are 'absorbed in root/ and thorn, wild flowers, the secret life/ of birds'.
International events, in Afghanistan and a 'Lament for Haiti', are also memorialized. Her own youth is now viewed in the context of history: 'tanks in Budapest,/ over Sinai bombers on the move,/ and I'd be on the streets on the march against war' ('Running Away to Sea – 1955'). Gillian Clarke's ongoing commitments – to poetry, 'against war', and above all to her family and to Wales itself – make her an inspiring and exemplary figure.
Dr Jules Smith, updated 2013.
Bibliography
2004
Making the Beds for the Dead
2000
Owain Glyn Dwr 1400-2000
1999
The Animal Wall: and other poems
1998
Banc Siôn Cwilt: A Local Habitation and a Name
1996
The Whispering Room: Haunted Poems
1996
I Can Move the Sea: 100 poems by children
1993
The King of Britain's Daughter
1989
Letting in the Rumour
1982
Letter from a Far Country
1971
Snow on the Mountain