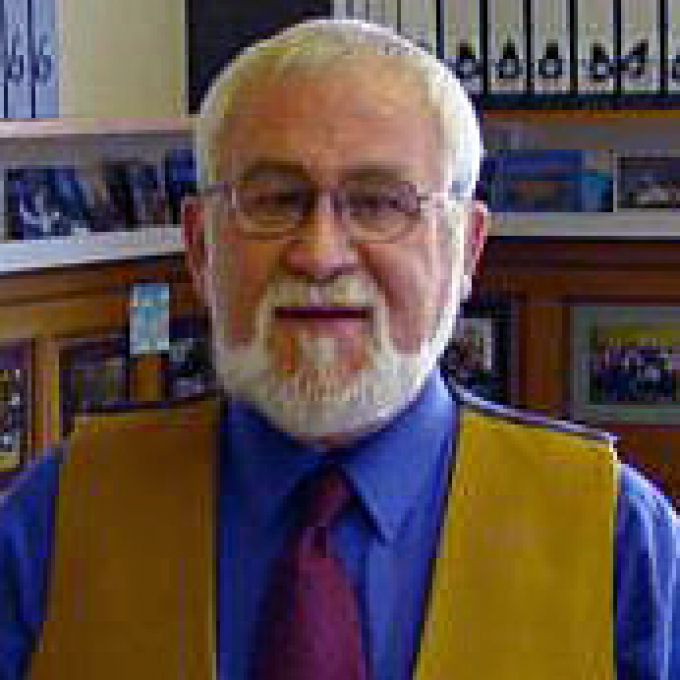 Professor Douglas Dunn
Publishers:
Agents:
Biography
Professor Douglas Dunn was born on on 23 October 1942 in Inchinnan, Renfrewshire.
He was educated first at the Scottish School of Librarianship, and then at University of Hull, where he obtained a First Class Honours degree in English. Prior to studying at Hull, he worked as a librarian in Scotland and Akron, Ohio. He is Professor of English and Director of St Andrew's Scottish Studies Institute at St Andrew's University. He has served as a member of the Scottish Arts Council (1992-4) and holds honorary doctorates from the universities of Dundee (Law) and Hull (Literature). He became a Fellow of the Royal Society of Literature in 1981. He is a regular contributor of articles and reviews to newspapers and journals including the Glasgow Herald, the New Yorker and the Times Literary Supplement.
Dunn's first collection of poetry, Terry Street, was published by in 1969, and was awarded both a Scottish Arts Council Book Award and a Somerset Maugham Award. Love or Nothing (1974) was awarded a Scottish Arts Council Book Award and the Geoffrey Faber Memorial Prize in 1976. His other poetry books include St. Kilda's Parliament (1981), winner of the Hawthornden Prize in 1981, and the acclaimed Elegies (1985), written after the death of his wife, winner of Whitbread Book of the Year. Secret Villages, a collection of short stories, was published in 1985. Later publications include a collection of short stories, Boyfriends and Girlfriends (1995), and the poetry collections, The Donkey's Ears (2000), The Year's Afternoon (2000). His latest collection is The Noise of a Fly (2017).
In addition to his collections of poetry and short stories, Dunn has edited various anthologies and critical works, the most recent being Twentieth Century Scottish Poetry (2006). He has also written several television and radio plays, and has published a translation of Racine's Andromache (1990).
Douglas Dunn lives in Scotland. He was awarded an OBE in 2003 and the Queen's Gold Medal for Poetry in 2013.
Critical perspective
In Douglas Dunn's The Year's Afternoon (2000), a collection largely concerned with 'memory's pleasures and sorrows', certain poems revisit the two books that he is particularly known for: Terry Street (1969) and Elegies (1985).
One celebrates a photographic edition of Terry Street, recollecting the 'day of early summer' on which the pictures were originally taken in 1968, when Dunn and his first wife Lesley (the Art curator memorialized in Elegies) were still living in that inner-city street in Hull. Dunn salutes the photographer, 'dauntless' Bob Whitaker, but also his younger self and the neighbours who gave him his subject, admitting that 'the hardest understanding, I know, is never to have understood / Entirely those among whom I lived'. 'Martagon Lilies' describes a painting bought by the Ferens Art Gallery to commemorate his deceased wife and her 'Colourist philosophy'. The poet wants to 'weave around it / Invisible webs of pleasure, life and wit', with his own dream about searching for the flowers (and, by implication, her). 'Were I less literary', he speculates, 'I might live / With form and colour, without narrative'.
But Dunn has always been an unashamedly literary writer (a recent visitor to his study noted 'tottering columns of books ranging from … poetry to dog-eared crime novels'). Though the subjects of his best-known books largely relate to his time in Hull, his career since the early 1980s has been conducted in Scotland, where he is widely regarded as the leading Man of Letters – eminent as a poet, editor, anthologist and critic. He has pointed out however, in a 2008 interview in the Scottish Review of Books, that 'as a Scottish poet I feel myself under no obligation to address anything national'. His most recent poetry appears in a volume of New Selected Poems 1964-2000 (2003). He has also edited a number of anthologies over the years, including Twentieth Century Scottish Poetry (2006) and The Oxford Book of Scottish Short Stories (1995), the latter selection ranging from Scott and R. L. Stevenson to the contemporary tales of Alasdair Gray, Janice Galloway and A. L. Kennedy. Dunn has produced two volumes of stories himself, full of closely observed exchanges, sardonic observations, usually with Scottish settings: Secret Villages (1985) and Boyfriends and Girlfriends (1995).
Dunn's most important anthology, it can be argued, was among his first. A Rumoured City (1982) gathered together then-young 'Hull Poets' whose early development Dunn had overseen, notably Sean O'Brien and Peter Didsbury but also Douglas Houston, T. F. Griffin and Tony Flynn. Dunn secured an elegant foreword from Philip Larkin, his own mentor (and former boss at Hull University's Brynmor Jones Library – both memorialized in several poems over the years). His own introduction detailed the poets' imaginative responses to a city with a peculiarly 'provisional, almost frontier quality', and generously summarized their literary values: generous, because most of these poets' works were, even then, clearly antithetical to his own. He has remained nearest to O'Brien, whose successful career as a poet, critic and teacher most closely resembles his own, but Dunn's encouragement of diverse writing talents has been a consistent virtue over the years.
After Terry Street, whose 'craft and sanity' have been widely praised, and The Happier Life (1972), Dunn's poetry progressively took on a more complex literary and political character (much to Larkin's chagrin), especially in Barbarians (1979). Its most significant poems are grouped as 'Barbarian Pastorals', ranging freely in history to question 'All the dead Imperia' and cultural authority, seen as the 'Black traffic of Oxbridge': 'Unless we enter through a narrow gate / In a wall they have built / To join them in the 'disinterested tradition' ('The Come-on'). 'Gardeners' is put into the voice of a gardener in 1789 (the year of the French Revolution), speaking 'in the grounds of a great house, to his Lordship'. The gardeners' 'craftsmanship' is in a situation 'Where every native creature runs upon / Hills, moors and meadows which your named eyes own'. By contrast, 'Our eyes are nameless, generally turned / Towards the earth our fingers sift all day'. The final couplet achieves a memorable menace: 'We did not raze this garden that we made, / Although we hanged you somewhere in its shade'.
With St. Kilda's Parliament (1981), Dunn's imagination largely shifts to Scottish concerns; in the title poem a photographer re-visits the depopulated island to imagine the inhabitants. There is a mock-serious 'Address on the Destitution of Scotland' and a summoning up of Walter Scott's 'Green Breeks', 'John Wilson in Greenock, 1786', the peasant poet Robert Tannahill, and the 'anima' of the country as symbolized by the lame daughter of a witch burned in Dornoch. But Dunn also has a Pleasure Principle very much alive in his work, what he calls 'the pleasant side of history', often associated with France, or visiting friends 'bearing a pineapple, / Some books of interest and a fine Bordeaux' ('Saturday'). The final poem, 'Ratatouille', light-heartedly favours domesticity over politics and gives us a recipe for 'this stew of love': 'Believe me, it goes well with everything, / As love does, as peace does'. It concludes: 'Bon appetit!'
His deeply moving Elegies won the Whitbread Book of the Year in 1985, Larkin praising its 'subdued tender glowing lyricism', and was hailed as perhaps the greatest work of poetic mourning since In Memoriam. Dunn subsequently re-married and moved to Dundee, a change of circumstances that informs the domestic and landscape poetry in Northlight (1988). Nevertheless, he retains political edge in 'The Dark Crossroads', a reaction of controlled anger on being thought 'an uppity Jock without valour' in a military pub, while 'An Address to Adolphe Sax in Heaven' is a reminder of Dunn's longstanding love of music, especially Jazz. Dante's Drum-Kit (1993) looks back to his first career in 'Libraries. A Celebration', and to his 'imaginary mentor' in 'Audenesques for 1960'. Like Voltaire, he advises cultivating one's own garden: 'Hortus becomes a virtue if you can / Believe in what a garden teaches you' ('Garden Hints'). Writing about The Year's Afternoon in the Poetry Book Society Bulletin, Dunn observed that much of poetry 'depends on the exposure of the heart', and that 'there should be no holding back'. This is true of his work, for all its formal restraint. Whether writing of civic society, mourning, or domestic contentment, Douglas Dunn gives us heart-felt witness that 'life is the best thing that can happen to us'.
Dr Jules Smith, 2008   
Bibliography
2006
Twentieth Century Scottish Poetry
2003
Robert Browning: Poems Selected by Douglas Dunn
2003
New Selected Poems 1964-2000
2000
The Year's Afternoon
1998
Entering the Kingdom
1998
Footnotes: Six Choreographers Inscribe the Page
1995
Boyfriends and Girlfriends
1995
The Oxford Book of Scottish Short Stories
1993
Australian Dream-Essay
1993
Selected Poems: Alaisdair D. F. Macrae
1992
The Faber Book of Twentieth-Century Scottish Poetry
1991
Scotland: An Anthology
1990
The Poll Tax: The Fiscal Fake
1987
Under the Influence: Douglas Dunn on Philip Larkin
1982
A Rumoured City: New Poets from Hull
1981
St. Kilda's Parliament
1979
The Poetry of Scotland
1976
What Is To Be Given: Poems of Delamore Schwartz
1975
Two Decades of Irish Writing
1974
A Choice of Byron's Verse
1973
New Poetry: The PEN Anthology
Awards
2017
TS Eliot Prize (shortlist)
2013
Queen's Gold Medal for Poetry
1985
Whitbread Book of the Year
1976
Geoffrey Faber Memorial Prize
1975
Scottish Arts Council Book Award
1972
Somerset Maugham Award
1970
Scottish Arts Council Book Award