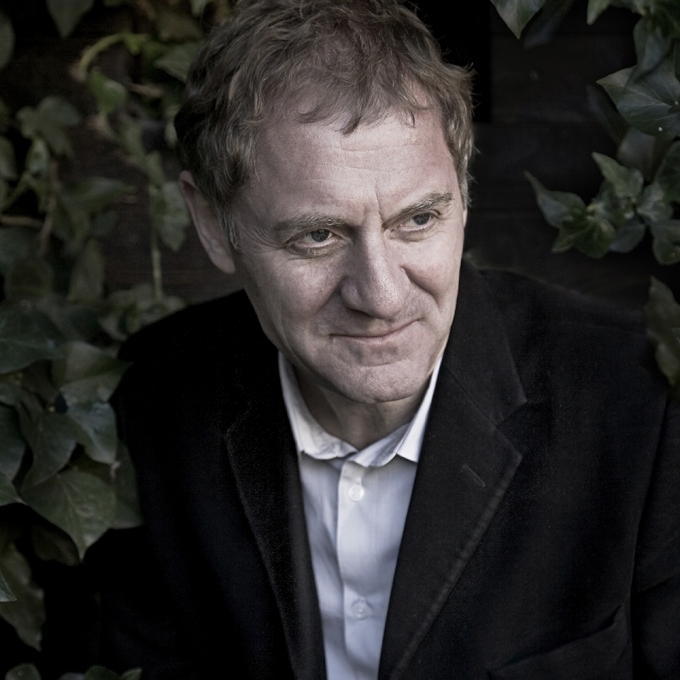 Professor Andrew Motion
Publishers:
Agents:
Biography
Professor Andrew Motion was born in London on 26 October 1952, and read English at University College, Oxford.
He taught English at the University of Hull (1976-81) where he met the poet Philip Larkin. He was editor of Poetry Review (1981-83) and was Poetry Editor and Editorial Director at London publishers Chatto & Windus (1983-89). He succeeded Malcolm Bradbury as Professor of Creative Writing at the University of East Anglia and is now Professor of Creative Writing at Royal Holloway, University of London, and a Fellow of the Royal Society of Literature. He has been Chairman of the Arts Council of England's Literature Panel since 1996. An acclaimed poet (and champion of poetry), critic, biographer and lecturer, Andrew Motion became Poet Laureate in 1999, succeeding Ted Hughes and preceding Carol Ann Duffy, He was awarded the Newdigate Prize at Oxford for his poem 'Inland', included in his first collection of poems, The Pleasure Steamers, published in 1977. His poetry collections include Independence (1981); Secret Narratives (1983); Dangerous Play: Poems 1974-1984 (1984), which won the Mail on Sunday/John Llewellyn Rhys Prize; Natural Causes (1987), which won the Dylan Thomas Award; The Price of Everything (1994); Salt Water (1997) and Selected Poems 1976-1997 (1998); and Public Property (2002). His latest collection of poems is The Cinder Path (2009), shortlisted for the 2010 Ted Hughes Award for New Work in Poetry.Andrew Motion is also the author of several acclaimed biographies including The Lamberts: George, Constant and Kit (1986), which won a Somerset Maugham Award; Philip Larkin: A Writer's Life (1993), which won the Whitbread Biography Award; a life of John Keats published in 1997; and Wainewright the Poisoner (2000), an account of the life of Thomas Wainewright, critic, forger, painter and suspected murderer.He has also written a short novel, The Invention of Dr Cake, which combines elements of mystery and detective fiction, and was published in 2003. His memoir, In The Blood, was published in 2006, and a selection of his autobiographical and critical writings, Ways of Life: On Places, Painters and Poets in 2008.
Andrew Motion lives in London and received a knighthood in 2009. His latest book is Peace Talks (2015).
Bibliography
2012
Silver: Return to Treasure Island
2008
Ways of Life: On Places, Painters and Poets
2003
The Invention of Dr Cake
2003
101 Poems Against War
2003
First World War Poems
2001
Here to Eternity: An Anthology of Poetry
2000
Wainewright the Poisoner
2000
John Keats: Poems Selected by Andrew Motion
1998
Selected Poems 1976-1997
1997
Penguin Modern Poets: Volume 11
1994
Selected Poems by Thomas Hardy
1994
The Price of Everything
1993
Philip Larkin: A Writer's Life
1986
The Lamberts: George, Constant and Kit
1984
Dangerous Play: Poems 1974-1984
1982
The Penguin Book of Contemporary British Poetry
1980
The Poetry of Edward Thomas
1977
The Pleasure Steamers
1972
Goodnestone: A Sequence
Awards
2014
Wilfred Owen Poetry Award
2010
Ted Hughes Award for New Work in Poetry
1993
Whitbread Biography Award
1987
Somerset Maugham Award
1984
Mail on Sunday/John Llewellyn Rhys Prize
1981
Arvon Foundation/Observer International Poetry Competition
Author statement
'My poems are the product of a relationship between a side of my mind which is conscious, alert, educated and manipulative, and a side which is as murky as a primaeval swamp. I can't predict when this relationship will flower. If I try to goad it into existence I merely engage with one side of my mind or the other, and the poem suffers. I want my writing to be as clear as water. No ornate language; very few obvious tricks. I want readers to be able to see all the way down through its surfaces into the swamp. I want them to feel they're in a world they thought they knew, but which turns out to be stranger, more charged, more disturbed than they realised. In truth, creating this world is a more theatrical operation than the writing admits, and it's this discretion about strong feeling, and strong feeling itself, which keeps drawing me back to the writers I most admire: Wordsworth, Edward Thomas, Philip Larkin.'