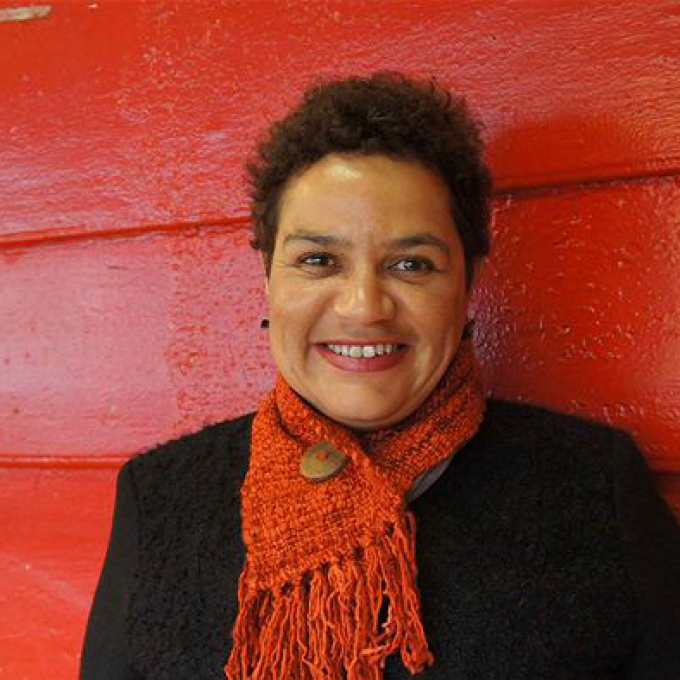 Jackie Kay
Publishers:
Agents:
Biography
Jackie Kay was born in Edinburgh, Scotland in 1961 to a Scottish mother and a Nigerian father. She was adopted by a white couple at birth and was brought up in Glasgow, studying at the Royal Scottish Academy of Music and Drama and Stirling University where she read English.
The experience of being adopted by and growing up within a white family inspired her first collection of poetry, The Adoption Papers (1991). The poems deal with an adopted child's search for a cultural identity and are told through three different voices: an adoptive mother, a birth mother and a daughter. The collection won a Scottish Arts Council Book Award, the Saltire Society Scottish First Book of the Year Award and a commendation by the Forward Poetry Prize judges in 1992.
The poems in Other Lovers (1993) explore the role and power of language, inspired and influenced by the history of Afro-Caribbean people, the story of a search for identity grounded in the experience of slavery. The collection includes a sequence of poems about the blues-singer Bessie Smith. Off Colour (1998) explores themes of sickness, health and disease through personal experience and metaphor. Her poems have appeared in many anthologies, and she has written widely for stage and television.
Her first novel, Trumpet, published in 1998, was awarded the Guardian Fiction Prize and was shortlisted for the International IMPAC Dublin Literary Award. Inspired by the life of musician Billy Tipton, the novel tells the story of Scottish jazz trumpeter Joss Moody, whose death revealed that he was, in fact, a woman. Kay develops the narrative through the voices of Moody's wife, his adopted son and a journalist from a tabloid newspaper.
She has also published several collections of short stories - Why Don't You Stop Talking (2002), Wish I Was Here (2006), and Reality, Reality (2012) - and a novel for children, Strawgirl (2002). Her collection of poetry for children Red, Cherry Red (2007) won the 2008 CLPE Poetry Award.
A new collection of poetry, Life Mask, was published in 2005;  a novella, Sonata, in 2006; Darling: New and Selected Poems in 2007; and a dramatised poem, The Lamplighter, appeared in 2008. The Lamplighter explores the Atlantic slave trade and was broadcast on BBC Radio 3 in 2007. It was shortlisted for the 2009 Saltire Society Scottish Book of the Year Award. Her Maw Broon Monologues, performed at the Tron Theatre in Glasgow, and combining rhythmic verse and music, were shortlisted for the 2010 Ted Hughes Award for New Work in Poetry.
Recent books include Red Dust Road (2010), a memoir about meeting her Nigerian birth father, which won the 2011 Scottish Mortgage Investment Trust Book of the Year Award and was shortlisted for the 2011 PEN/Ackerley Prize; Fiere (2011), a new collection of poetry, shortlisted for the 2011 Costa Poetry Award and the 2011 Saltire Society Scottish Book of the Year Award; and Bantam (2017), her first collection since being named Scottish Makar, the Scottish equivalent of Poet Laureate.
Jackie Kay lives in Manchester and is Professor of Creative Writing at Newcastle University.  In 2006, she was awarded an MBE for services to literature. In 2014 she was appointed Chancellor of the University of Salford, where she has been the University 'Writer in Residence' since 2015. She was appointed Scottish Makar in 2016.
Critical perspective
In the last 20 years or so, Jackie Kay has moved from marginal voice to national treasure. Yet throughout her widely-ranging career – encompassing poetry, plays, children's writing, short stories, prose and the novel – her work has continued to gravitate around key themes of identity, and the importance of poems and stories as affirmations both of individuality and of human connectedness.
Originally working on both plays and poetry during the 1980s, Kay first made a significant impact with her first full length poetry collection, The Adoption Papers (1991). Drawing heavily on her own background as the child of a black father and white mother, raised by adoptive white parents in Scotland, the book explores issues of race, individuality, parenthood, and love. In its long eponymous sequence, the voices of the adoptive mother, birth mother and daughter are distinguished effectively by different typefaces. Other Lovers appeared in 1993, featuring poems about jazz and blues singer Bessie Smith:
'Why do I remember the blues?
I am five or six or seven in the back garden;
The window is wide open;
Her voice is slow motion through the heavy summer air.
Jelly roll. Kitchen man. Sausage roll. Frying pan.'
('The Red Graveyard')
In Off Colour (1998) the poems circle around themes of sickness and health. The book also includes 'Maw Broon Visits a Therapist' – the first of an ongoing series of humorous and perceptive poems using the voice of the famous Scottish cartoon character. These three collections cemented Kay's reputation for catching the nuances of speech, creating a variety of convincing poetic voices, and mixing melancholy or seriousness with humour.
Although she had previously published a prose book about Bessie Smith, it wasn't until 1998 that Kay's first fiction appeared in print. Her novel Trumpet also drew on her love of jazz, telling the story of Joss Moody, a fictional Scottish trumpeter who, it emerges on his death, lived as a man but had the body of a woman. The book instantly garnered acclaim both from prize-giving panels and the reading public, and one aspect which was hailed as particularly successful was the book's use of multiple perspectives. These first- and third-person accounts not just of Moody's widow, his son, and the journalist trying to document the scandal, but also those with fascinating 'bit parts' in his life and death – the doctor, the registrar, the family cleaner – all build up a compelling composite picture of Moody's character. Kay's aim, she has said, was 'to show how differently it is possible to view one life. I wanted to have a multiple-voiced narrative also so that it would be like a piece of jazz, with several instruments having their solo turns. I wanted to build a world in voices so that the reader too could make up Joss from all those different pieces.'
Where other writers, buoyed by the success of their first novel, may have felt a compulsion to produce more of the same, Kay set off along a different path and began writing for children. She has produced several collections of highly engaging poetry and plays for young people, as well as the novel Strawgirl (2002). 'I don't like writing for children that is "writing for children",' she says. 'If it is any good, then adults will like it too. When I create a voice or a character, I go through the same process whether that voice is a child's or an adult's. When I am writing for children, my own childhood – my past – comes swimming back. I like to keep the conversation open between myself as an adult and myself as a child. When I am creating children's characters, the gap between childhood and adulthood doesn't seem all that large.'
In 2002 Kay published her first collection of short stories, Why Don't You Stop Talking, and seemed instantly at home with the genre. Indeed, her achieved expertise with poetry and fiction appears to have been the ideal preparation for a form which embraces the best of both. The stories in this collection, and in Wish I Was Here (2006), are character-driven pieces which succeed in the first instance by creating a sense of authenticity and immediacy. Many of Kay's characters are drawn from the unfashionable literary shadows: the middle-aged, the unloved, the overweight, the disappointed. Her stories give a voice to those from these often-ignored ranks, and gain our compassion through the use of shrewdly-observed humour which is at its best when at its most bittersweet.
In some of her more recent poetry, Kay again explores an interest in blurring the line between reality and fiction, biography and story – as well as demonstrating her skill at mixing sadness with humour and affirmation. Life Mask (2005) plots a very personal passage from loss and grief at the break-up of a long-term relationship (a theme which also recurs in Wish I Was Here), through gradual acceptance, to the eventual start of a new life. She says: 'I like books which take you on a journey and, to me, Life Mask is a journey from darkness to light. People have told me it's very upsetting in parts, but without love, life isn't worth living.'
Kay's work is, above all, compassionate. Her ability to create authentic voices which establish believable characters draws the reader in, surreptitiously shifts their perspective, and generates empathy. By often choosing to let the voices of her characters speak without authorial comment, she creates stories which seem to tell themselves, whose casual, immediately engaging style – 'as though she is speaking to you at a bus stop', as one reviewer said in The Irish Times – masks their skilful crafting. And her work also conveys an ongoing belief in the power of stories and poems not just to promote understanding and empathy, but to reveal, dignify and transform lives.
Susan Tranter, 2008
Bibliography
2007
Darling: New and Selected Poems
2003
International Connections: New Plays for Young People
2002
Why Don't You Stop Talking
1999
The Frog Who Dreamed She was an Opera Singer
1996
Penguin Modern Poets 8
1994
Hearsay: Performance Poems Plus
1991
Twice Through the Heart
1990
Kay, Agard, D'Aguiar, Berry
1989
Gay Sweatshop: Four Plays and a Company
1984
A Dangerous Knowing: Four Black Women Poets
Awards
2011
Saltire Society Scottish Book of the Year Award
2011
Scottish Mortgage Investment Trust Book Award (Non-Fiction)
2010
Ted Hughes Award for New Work in Poetry
2009
Saltire Society Scottish Book of the Year Award
2007
British Book Awards Decibel Writer of the Year
2007
National Short Story Competition
2000
Authors' Club First Novel Award
2000
International IMPAC Dublin Literary Award
1998
Guardian Fiction Prize
1994
Somerset Maugham Award
1992
Forward Poetry Prize (commendation)
1992
Saltire Society Scottish First Book of the Year Award
1992
Scottish Arts Council Book Award