Living Shakespeare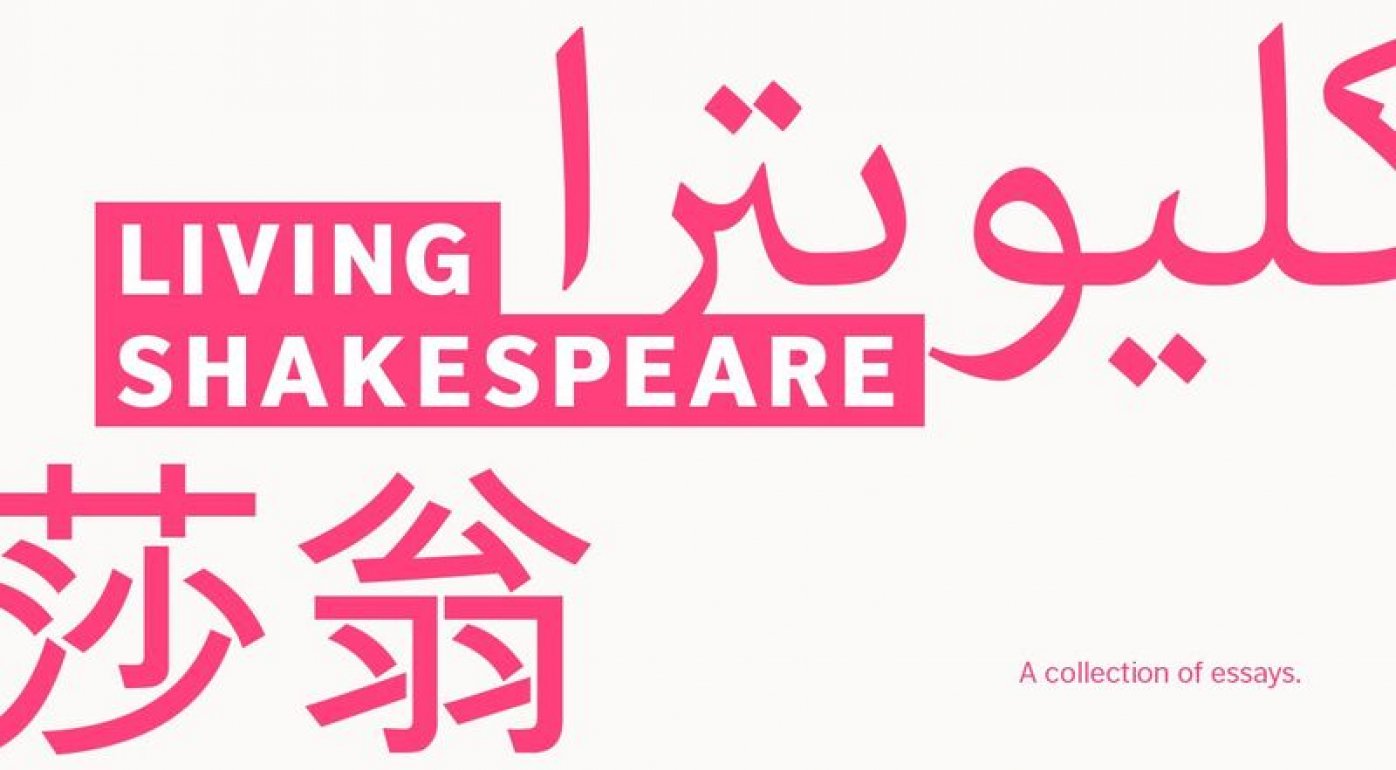 Leading cultural and political figures from around the world write essays on Shakespeare
The Living Shakespeare collection is in partnership with the BBC World Service and the Open University.  Five of the essays have been made into short films to be broadcast by the BBC World Service.  The Open University is also providing free-to-access online learning resources.  Read Living Shakespeare essays below.
---
Ahlem Mosteghanemi
In her playful Living Shakespeare story, the Arab world's most popular writer Ahlem Mosteghanemi has taken the idea of Shakespeare as our contemporary a step further by exploring what might happen if a Jacobean gentleman were to join an Algerian novelist for a winter city break. Light hearted and fun, but still with a serious theme: why do they search in vain for a modern-day Cleopatra on the streets of Cairo?
Download Ahlem Mosteghanemi's essay.
A time of great economic and social change, in a world dominated by clashing politicians and shifting ideologies. Yes, the Elizabethan and Jacobean eras have surprising similarities with our own turbulent times. In this Living Shakespeare essay, Nigeria's Nobel Laureate, Wole Soyinka, reflects on the response to Daesh through Hamlet. His essay, In the Name of Shakespeare!, is a courageous and soul searching challenge to us all to face the consequences of inaction.
Download Wole Soyinka's essay.
John Kerry
US Secretary of State, John Kerry, is the first among our Living Shakespeare  essayists to have chosen to explore one of Shakespeare's comedies. While his tragedies command our attention through their existential weight, when reading Secretary Kerry's essay, pause to think of the importance of laughter and enjoyment, and the power of optimism.
John Kani
The Living Shakespeare essay Apartheid and Othello is about the coming together of a group of actors, a controversial Shakespearean play, a divided audience, and the security forces of the apartheid regime. Remembered by actor, playwright, activist and theatre-legend John Kani, this engaging and personal recollection looks back over 60 years of South African history.
Kalki Koechlin
Kalki Koechlin is one of Bollywood's rising stars, recognised as a challenging and exciting talent. In her Living Shakespeare  essay, 'A Document in Madness, she scrutinises the place of women in India today, and finds a new perspective on gender imbalance through the character of Ophelia.
Download Kalki Koelchin's essay.
Evelyn Glennie
As the world's first full-time solo percussionist, who also happens to be profoundly deaf, Evelyn Glennie was drawn to explore the world of sound in Shakespeare's The Tempest. In her Living Shakespeare essay you will find a fresh take on the play along with her own remarkable insight into what it means to hear.
Download Evelyn Glennie's essay.
Alissar Caracalla
Lebanese choreographer, Alissar Caracalla, believes Shakespeare's works share with dance the quality of universality, a belief she illustrates in her Living Shakespeare essay through the remarkable story of A Midsummer Night's Dream choreographed in the great cedar forest of Chouf during a summer of conflict in Beirut.
Download Alissar Caracalla's essay.
Hong Ying
In this Living Shakespeare  essay one of world's best-selling writers, Chinese novelist Hong Ying, looks back to the Cultural Revolution. She probes freedom of expression and sexuality in contemporary China, beginning and ending her journey with Shakespeare's Sonnets. These poems seem to create a space for individuality, through their extraordinary use of language.