International Publishing Fellowship
Location:
UK, Georgia, Turkey, Ukraine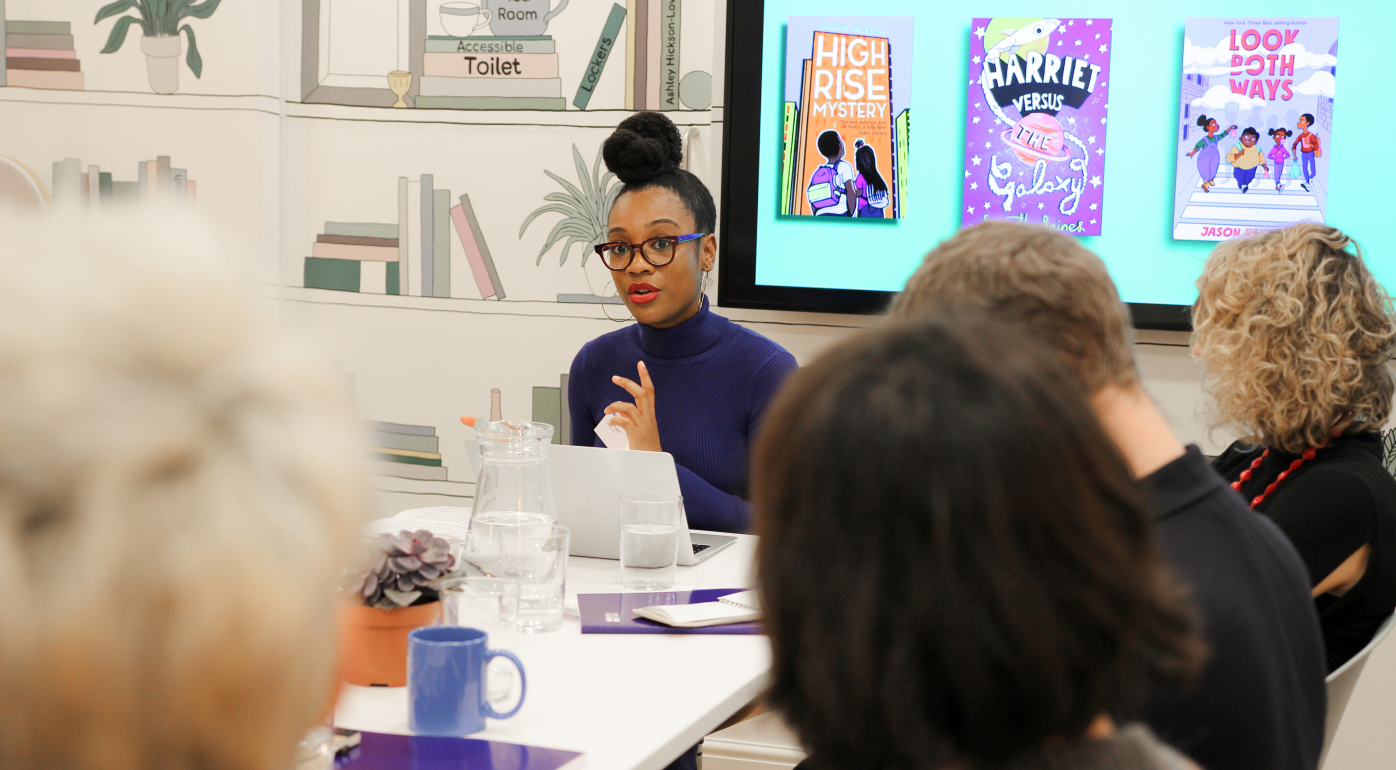 This brand-new initiative aims to connect publishing professionals in the UK with those in growing publishing markets overseas, to deepen understanding of international markets and forge lasting professional networks. Six industry professionals from the UK will be paired with two counterparts from Georgia, Turkey and Ukraine to participate in reciprocal study visits, work shadowing, sector networking events, and professional development training.
The Fellows, who were selected via open-call application, all demonstrate a commitment to innovation and internationalism in publishing. They work across a range of genres including literary fiction, childrens and YA, non-fiction and art and design, in roles including editorial, foreign rights, marketing, design and production, for large conglomerate publishers and boutique independent presses.
---
UK Fellows

Alesha Bonser (Penguin Random House)
Alesha Bonser has worked in roles at Penguin Random House Children's, Usborne, and OUP. During her career, Alesha has executed campaigns for international bestselling authors John Green and Rick Riordan, launched industry-first partnerships with brands including Google and New Look and has been nominated for the British Book Award's Marketing Strategy of the Year for her work on Feminists Don't Wear Pink.

Arthur Thompson (Kogan Page)

Arthur began his book publishing career as a desk editor at Ashgate Publishing. He now works as content solutions manager at Kogan Page, where, among other things, he manages the research and implementation of emerging technologies and products, including AI solutions. In 2019, he presented at London Book Fair on accessibility and born-accessible workflows, and he co-authored an accessibility case study for Inclusive Publishing. He has a master's degree in civil engineering and enjoys the work of Frances Yates, Shirley Jackson and Wayne Koestenbaum.


Emma Warnock (No Alibis Press)

Emma Warnock studied literature at Queen's University Belfast, where she gained a PhD in contemporary fiction and worked as a post-doctoral research fellow. She was a freelance editor and writer until joining No Alibis Press, a Belfast-based independent publisher of excellent fiction, in 2017 as commissioning editor.


Molly Slight (Scribe)

Molly Slight is Editorial and Publicity Manager at Scribe UK, an award-winning independent publisher. She commissions and edits both fiction and non-fiction in the English language and in translation, as well as running publicity and marketing campaigns. She has a Masters in Publishing from UCL, is a Clore Emerging Leaders fellow, a Print Futures Award winner, a Bookseller Rising Star, and is on the board of Wasafiri magazine. She has taken part in international publishing fellowships in Latvia, Poland, Belgium, Switzerland and the Netherlands.

Ansa Khan Kattak (Picador)

Ansa Khan Khattak is an editor at Picador, where she works on both literary fiction and narrative non-fiction. Her authors include Lucia Berlin, Manohla Dargis, Wendy Erskine, Genki Kawamura and Éric Vuillard.






Becca Parkinson (Comma Press)
Becca joined Comma Press after completing a degree in English Literature. Whilst at university she was Editor of both Cake Magazine and Flash Journal. After internships at Carnegie Book production and Comma she was taken on full-time to work on sales, production, digital and events. She is currently Chair of the Society of Young Publishers North branch and in July 2018 received a Print Futures Award from The Printing Charity. Becca was longlisted for a London Book Fair Trailblazer Award in 2019.
---
Georgia Fellows

Mariam Bakuradze (Intelekti)
Mariam Bakuradze has 20 year's experience as a journalist and producer. During her career she has worked as a journalist, producer, video maker, and a content creator and social media manager. She has developed the story telling strategies for a Georgian TV station and several publishing houses. She has taught, organized and led workshops on digital content creation, how to run social media platforms, digital video creation, and broadcast material adaptation for social media.
Luka Limeri Grigolia (Sulakauri).
Luka Grigolia is a publishing professional representing leading Georgian publishing house – Sulakauri. He wasn`t educated in this field, but his experience in a big publishing house has given him the opportunity to work on many classic and contemporary authors, to develop some new genres on Georgian market and to collaborate with several local authors. His fiction list currently consists of world classics, contemporary classics and modern authors. His only ongoing non-fiction project is Oxford`s Very Short Introduction series.
---
---
Turkey Fellows
Başak Güntekin (Nebula Kitap)
Başak Güntekin was born in İstanbul. After graduating from İstanbul University she has worked in the corporate world but soon proceeded to write, read and work in Literature. She is one of the authors of Kadınlar Dile Gelince a book published by Amargi Feminist Kitabevi in 2009. She studied Comparative Literature (M.A) at Bilgi University and now works as an editor and translator, writing essays, critiques and articles on literature and art for various newspapers and magazines.
Mehmet Erkurt (Can Yayinlari)

Mehmet Erkurt began his career as assistant editor in Günışığı Kitaplığı, before being made responsible for marketing and communications. He completed the Translation Studies MA Program at Boğaziçi University whilst working part-time as a marketing editor, responsible for publishing house's website and social media accounts. As the responsible editor of ON8 he has translated many books from French into Turkish. Most recently he has worked as fiction editor at Can Çocuk Yayınları where he is also the deputy editor-in-chief.
---
Ukraine Fellows


Mykola Kovalchuk (ArtHuss)
Mykola Kovalchuk graduated from the National University of Kyiv-Mohyla Academy with a master's degree in theory of literature. From 2009–2018, he delivered lectures as a senior instructor at the Mohyla School of Journalism, a graphic design basics course for journalists. Since 2013, he has worked with Ukrainian publishing houses as a freelance book designer, designing more than 200 books and publications. He delivers lectures and workshops on typography, book design, history of writing, digital fonts technology, and semiotics of type.

Kateryna Nosko (IST).

Kateryna Nosko is co-founder of small press IST Publishing, a curator and author. She published her first book in Ukrainian and English in 2017. She runs her own publishing house and is working towards expanding the business internationally. Last year she founded IST Distribution sector working on distribution in Ukraine. She also conducts public education work, including delivering lectures, organizing short-term courses and participating in events for publishing professionals.