International Literature Showcase 2015
Part of: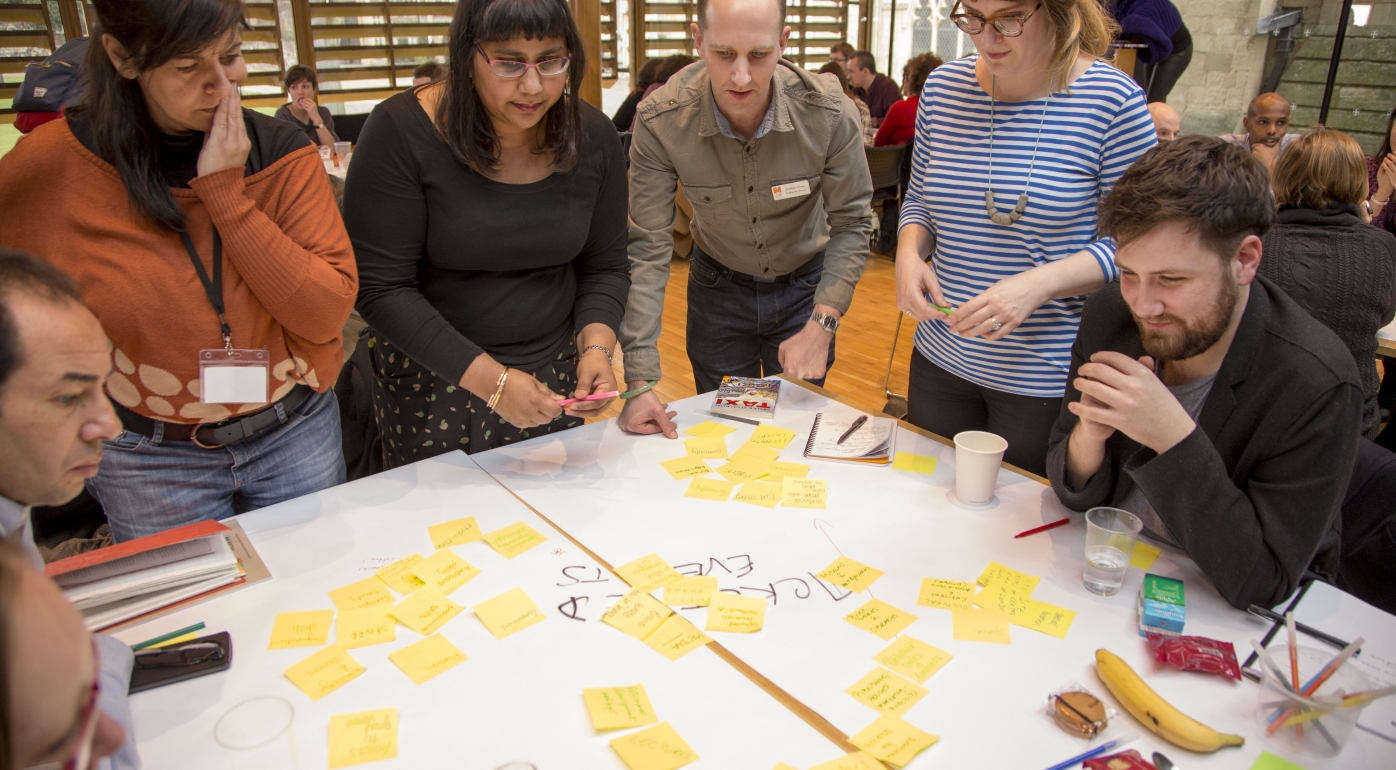 The ILS 2015 brought together 50 of the most talented literature development professionals from around the world with a programme featuring 25 outstanding writers from across the UK.  Over three days an extensive programme was packed with thought-provoking ideas about what literature can achieve and discussion about the transformative, educational, artistic and social power of the literary arts.
The City of Norwich with its strong literary and cultural heritage provides a natural stage for the ILS, being the home of the world famous University of East Anglia Creative Writing Programme, the British Centre for Literary Translation and Writers' Centre Norwich – who led the bid for Norwich to become England's only UNESCO City of Literature in 2012.
International Literature Showcase Programme 2015
Wednesday 18th March
Ali Smith, UEA Spring Literary Festival.
Leading novelist Ali Smith discusses her most recent novel How to be Both (shortlisted for the 2014 Man Booker Prize, the Goldsmiths Prize and the Costa Book Award) in conversation with Philip Langeskov.
Thursday 19th March
5 x 30 Introductions 
Each delegate will introduce themselves for exactly two and a half minutes, accompanied by 5 slides to illustrate their talk, which will each show for 30 seconds. A fast-paced introduction to the 54 showcase participants.
Eimear McBride and Stella Duffy
Eimear McBride author of A Girl is a Half-Formed Thing (winner of the 2013 Goldsmith's Prize and 2014 Bailey's Prize) and Stella Duffy writer, actor and co-founder of the Fun Palaces campaign will be reading from their work.
Digital Literatures with Bill Thompson
Digital guru Bill Thompson leads a discussion on how literature's intersection with the digital world has changed, what it means to be 'a writer' and examines the artistic and creative implications for readers, writers and arts programmers of the information age.
Next Generation Poets: Rebecca Goss, Luke Kennard and Zaffar Kunial
Rebecca Goss, Luke Kennard and Zaffar Kunial, hosted by Patience Agbabi (readings and discussion).
Friday 20th March
Hannah Silva, reading and performing from Schlock!
Literary Communities
The strength of a literary culture is dependent on the diversity, literacy and confidence of its readers, and yet to many people the arts as a whole can seem closed off, at worst exclusive and elitist. Stella Duffy, co-founder of Fun Palaces, discusses ways in which organisations can develop successful outreach programmes. Chaired by Stella Duffy
New Fiction: Kirsty Logan, James Scudamore and Kerry Young
(readings and discussion). Hosted by Kate Griffin (International Programme Director, the British Centre for Literary Translation).
Alex Preston and Diriye Osman
(readings)
Shock of the New
The artistic mainstream is continually refreshed and invigorated by encounters with new artistic models, outside voices and emergent forms. Geraldine Collinge leads a conversation on literature from outside the mainstream: be it experimental, in translation or simply deemed other.
New Fiction: Cynan Jones, Emma Healey, Selma Dabbagh
(readings and discussion). Hosted by Swithun Cooper, British Council Literature.
Wild Words with Jeanette Winterson and Helen Macdonald 
An evening considering nature, memoir and writing with two of Britain's finest authors. *This event will not be live streamed but will be available as a podcast*
Saturday 21st March
Daljit Nagra
(reading and performance from The Retold Ramayana)
Nonfiction and Memoir: Charlotte Higgins, Patrick Barkham and Bidisha
Readings and discussion, hosted by Jonathan Morley (Programme Director, Writers' Centre Norwich).
Short Stories: Philip Langeskov, Francesca Rhydderch and Clare Wigfall
Readings and discussions hosted by Sophie Wardell, British Council Literature.
Find out more: www.internationalliteratureshowcase.org.uk
#ILShowcase
Photo Credit: Martin Figura