British Council at The London Book Fair 2016
Location:
Olympia London, Hammersmith Rd, London W14 8UX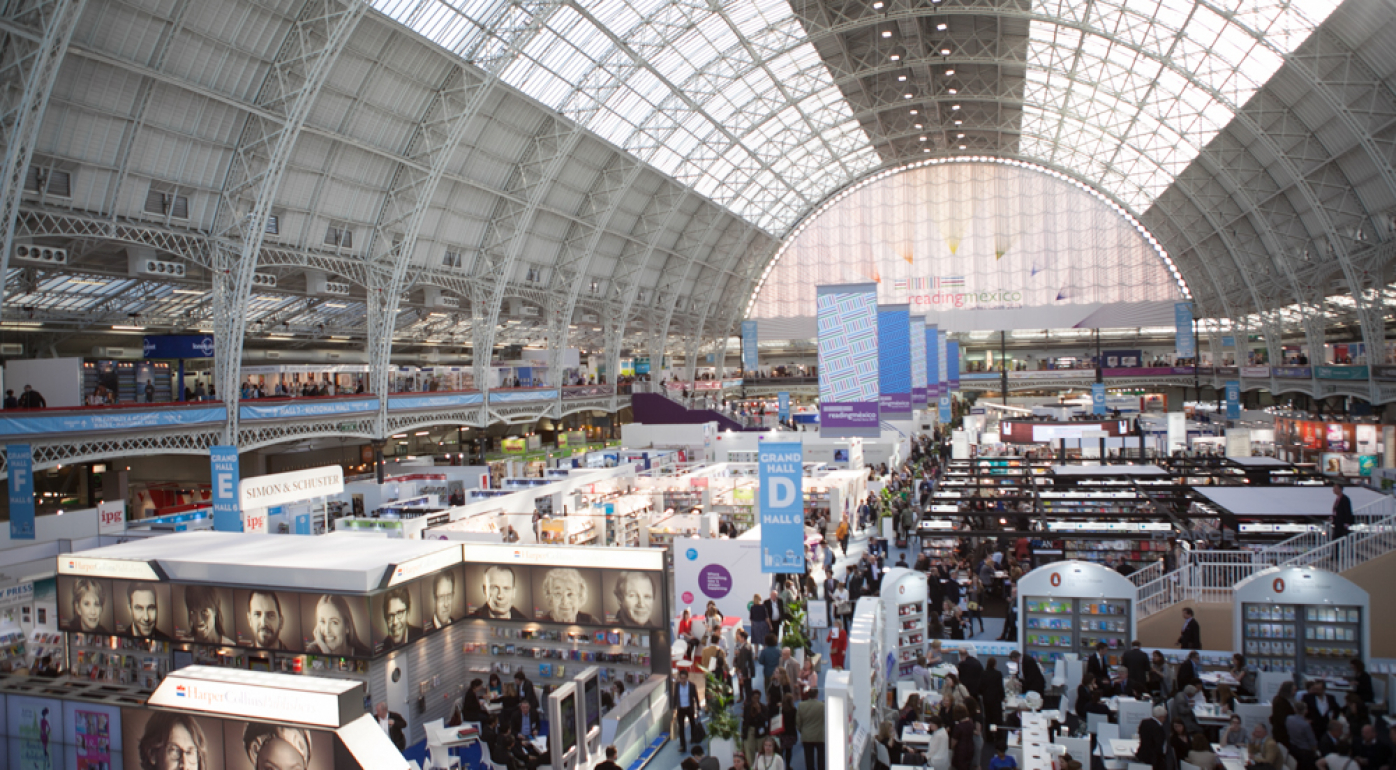 The British Council presents a showcase of our international literature work at The London Book Fair 2016. We have partnered with a number of arts organisations to bring exciting and notable writers from around the world to the English PEN Literary Salon on each day of the fair.  We also present seminars aimed at publishing professionals. And in addition we are also presenting three events open to members of the public: at the British Library, the Saison Poetry Library  and the Free Word Centre. See below for more details and join us for the events!
English PEN Salons
The English PEN Literary Salon showcases leading UK writers alongside acclaimed international authors. All events are followed by a book signing. To attend you will need a London Book Fair pass - register here. 
Tuesday 12 April
16:00-16:30
Elnathan John in conversation with Claire Armitstead
Elnathan John is an acclaimed Nigerian satirist and writer. He will be launching his first novel, Born on a Tuesday, in the UK. In partnership with Cassava Republic Press.
Wednesday 13 April
16:00-16:30
Rhidian Brook in conversation with Daniel Hahn
Rhidian Brook is an award winning writer of fiction, television drama and film, and a contributor to Lunatics, Lovers and Poets, an anthology inspired by the works of Shakespeare and Cervantes. This is part of the British Council's Shakespeare Lives programme - a major programme of events and activities celebrating Shakespeare's work in the 400th year since his death.
Thursday 14 April
10:00-10:30
Wioletta Grzegorzewska in conversation with Antonia Lloyd-Jones
Wioletta Grzegorzewska (Greg) is an award-winning Polish poet and novelist whose writing deals with the experience of living in post-Communist Poland. This event looks forward to the 2017 Poland Market Focus at The London Book Fair.
Thursday 14 April
11:30-12:00
Alisa Ganieva in conversation with Sasha Dugdale
Alisa Ganieva is a fiction and essay writer from the Caucuses, writing about the clash of modern and traditional societies. This event forms part of the UK-Russia Year of Language and Literature 2016.
Seminars
Tuesday 12 April
11:30-12:30 (The Globe at The London Book Fair)
On the Shoulders of Giants: Cervantes, Shakespeare and Tang Xianzu
Shakespeare died 400 years ago as did Miguel de Cervantes and Tang Xianzu, two comparable cultural figures for the Spanish-speaking world and China respectively. This intellectual discussion explores why this was such a fertile period for cultural giants. Our featured speakers are Alexander Samson (Reader in Early Modern Studies, UCL), Ros Barber (author of 30-second Shakespeare and Lecturer at Goldsmiths) and Mary Mazzilli (Lecturer in Theatre Theory and Contemporary Practice at Goldsmiths), chaired by William Kemp (Literature and Music Programme Coordinator, British Council).

Wednesday 13 April 
12:00-12:30 (Stand 5 D169)
The UK-Russia Year of Language and Literature 2016
The British Council announces a translation competition for emerging translators and a publishing bursary scheme as part of the UK-Russia Year of Language and Literature 2016. Cortina Butler (Director Literature, British Council) and Doug Wallace (Creative Director, UK-Russia Year of Language and Literature) outline the British Council's literary programme in Russia this year. They will be joined by project partners The Literary Platform and Russia's Institute of Literary Translation. Interested publishers and agents representing UK authors will find out how to apply for bursaries to support licensing and translation into Russian. 
Wednesday 13 April 
16:00-17:00 (Gallery Suite Room 1)
International Literature Showcase Seminar
The International Literature Showcase is the UK's new showcase for the best in literary talent and international working with readers, writers and literary translators. Join us to launch the International Literature Showcase for 2016 and 2017 and learn about how your country, your readers, your writers and artists can engage with the best new talent from around the world. Supported by British Council, Arts Council England and Writers' Centre Norwich.
British Council at London Book & Screen Week 
Tuesday 12 April
18:30-20:00 (British Library Conference Centre)
Lunatics, Lovers and Poets: Stories after Cervantes and Shakespeare

To commemorate the 400th anniversary of the deaths of both Shakespeare and Cervantes in 1616, And Other Stories and the Hay Festival have selected 12 contemporary international authors to write an original and previously unpublished story as their tribute to these giants of world literature. Join an outstanding selection of writers including Vicente Molina Foix, Deborah Levy and Ben Okri for an evening of readings and discussion hosted by Daniel Hahn.
Wednesday 13 April
20:00-21:30 (The Saison Poetry Library, Southbank Centre)
World Poets Series: The Great Flight

Join us to celebrate the launch of Modern Poetry in Translation's Refugee issue 'The Great Flight' with Syrian Kurdish poet and translation Golan Haji, civil rights activist and writer Nasrin Parvaz and translator and poet Stephen Watts. We'll hear readings of Golan's poetry in Arabic and in superb new English translations by Stephen Watts, and we'll discuss issues of identity, dislocation and discrimination with Nasrin. This event is chaired by Sasha Dugdale, editor of Modern Poetry in Translation.
Thursday 14 April
19:00-20:15 (Free Word Centre)
Alisa Ganieva: Challenging Russia's Narrative
Join us for a conversation with one of Russia's exciting young voices, Alisa Ganieva, whose fiction investigates the ethnic tensions dividing her country. Alisa will be discussing national identity and a multi-national Russia with Imtiaz Dharker and Kirsty Lang.