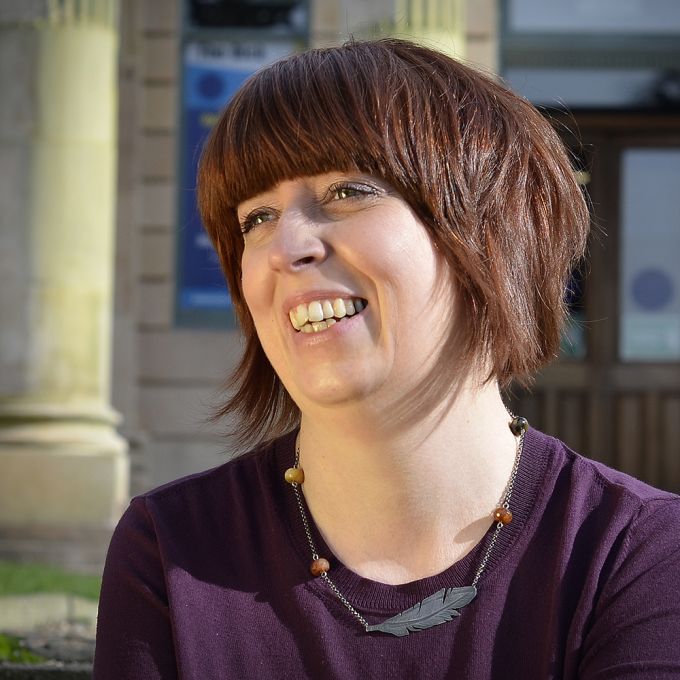 Zoe Strachan
Publishers:
Agents:
Biography
Zoe Strachan was born in 1975, brought up in Kilmarnock, Scotland, and later moved to Glasgow.
She was awarded an MA (Hons) in Archaeology and Philosophy in 1996, then an M. Litt in Creative Writing from the Universities of Glasgow and Strathclyde.
Her short stories have appeared in magazines and anthologies, and been broadcast on BBC Radio 3 and 4. She has written many articles and reviews for newspapers, including The Herald, The Scotsman Magazine and The Sunday Times.
Her novels are Negative Space (2002), winner of a 2003 Betty Trask Award and shortlisted for the 2002 Saltire Society Scottish First Book of the Year Award; Spin Cycle (2004), set in a launderette and telling the story of three of its workers; and Ever Fallen in Love (2011).
Her stage play, Old Girls, opened in Glasgow in 2009. She has also written a stage play, Panic Patterns, with Louise Welsh, performed in Glasgow in 2010.
Her short opera, Sublimation, written with composer Nick Fells, was part of Scottish Opera's Five:15 series in 2010, touring Scotland and also travelling to South Africa.
Zoe Strachan lives in Glasgow and teaches on  the Masters Degree in Creative Writing at the University of Glasgow.
Critical perspective
It has become increasingly clear in the new millennium that the most dynamic British writing is coming from Scotland.
To a list of exuberant and innovative Scottish writers in the last 20 years – Janice Galloway, A.L. Kennedy, Kate Atkinson, Irvine Welsh and Andrew O'Hagan being only some of them – we can now add Zoë Strachan. Like the Booker-nominated Rachel Seiffert, Strachan was a student on the M.Litt Creative Writing course run by the Universities of Glasgow and Strathclyde, now seen as a rival to the long established one at the University of East Anglia. Strachan and her peers may be influenced by Welsh and Alan Warner, but they are also breaking new ground. According to Adam Piette, Strachan's tutor,
'These writers are redefining the central belt, capturing it through the eyes of their generation … Like their counterparts in the US, they are taken with the relationships between friends rather than within families … With older Scottish writers, you get the bleak landscapes, the morbidity. While this new generation are also preoccupied with morbidity, their heroes tend to journey towards something life-affirming.' (Sunday Times, 10 February 2002)
Piette's words absolutely sum up Strachan's fiction, which in addition has an energy and readability which puts her above many of her peers; she has produced to date two novels that perform the difficult feat of being utterly contemporary in their language and urban characters, unpretentious, and at the same time subtly complex and literary. Her first novel, Negative Space (2002), is a raw and painful account of how a young woman in Glasgow copes (or fails to cope) with the death of her brother, finding escape in alcohol and violent sex, until a period with a community of artists on Orkney, and a lesbian encounter, help her to gain some strength. These bare facts, however, cannot do justice to the novel. Strachan herself has offered an explanation for its origins:
'I was really taken with the idea of taking this existential angst that men have been having for years, from Camus right through the Beat generation, and exploring it through a young, female character.' (Sunday Times, 10 February 2002)
Angst is certainly to the fore; but this is not all. Two elements give this novel additional complexity and literariness. The first is that the book is an examination of a young woman's lack of identity: its title suggests this and, as the heroine remembers past events, we see that her life is one large negative space. We may be hearing a 'confessional' from her, and she may be totally open to the world in another way, as a nude model, but at the same time it is implied that she is compelled to be viewed, seen as an object. This may not bring her happiness, but it does support her 'negative space'.  Her friend Alex takes photographs of her; Simon, her brother, paints her. She dreams that she is invisible, and it seems significant that at one point, on an invitation, while Alex is named, she is just '+ FRIEND'. While being painted, the heroine muses that 'I'm just a thing, a big chunk of flesh and bone. I might as well be a bowl of fruit or a wine bottle or whatever'; we only learn that she is called Stella at the end. Only when her emptiness has taken on some shape can a name be given.
The second important dimension is the fact that, no matter how much Stella reveals, we sense that something is still being withheld. Why has the death of her brother caused such severe trauma? The hint is that they were close in other ways; Stella remembers a scene in which Simon carefully painted designs on her naked body. The implication is that this led to sex. Negative Space, then, may be a novel about incest and its effects.
Spin Cycle (2004), Strachan's second novel, retains the urgency of Negative Space, and the author's interest in investigating the private worlds of unhappy individuals. The three characters, Agnes, Myrna and Siobhan, all work in a launderette; as before, the focus is on friends rather than families; friendship, in fact, saves one of the characters from harm at the end of the novel. However, the union is brief and the overall mood one of urban loneliness (all the women are single), which Strachan may see as endemic in the twenty-first century.
The novel is carried forward through a series of episodes in each of the women's lives. Agnes, who runs the launderette, is recently widowed, and has discovered troubling secrets about her husband since his death; Siobhan is a lesbian who 'borrows' clothes from one of the customers, to satisfy sexual longing; Myrna, who apparently lives the normal social life of many young women,  has begun working as an escort. Agnes is still haunted by the murder of her cousin years before by a serial killer who has never been caught; as the plot advances, we suspect that Myrna may be in similar danger, although Strachan is too clever to give the reader precisely what they expect.
Many critics claim that women writers are still unadventurous, and domestic in their focus. Strachan demonstrates that private worlds, and the domestic – the day-to-day life of friends or work colleagues – can be fraught with chaos, transgression and black humour. This world is rendered in a style that encompasses both Scottish dialect (a character being described as a 'nippy sweetie'), literary words (crapulent, temerarious), and frequent humour. For example, musing on her sexual identity, Siobhan decides that 'it was just the word she didn't like, it seemed so … slithery.'
Strachan is lesbian and both her novels contain lesbian characters or bisexual women, but the books are too wide-ranging to fall under the label of 'lesbian fiction'; like her partner, the successful crime novelist Louise Welsh, Strachan uses fiction to expand her imagination. As Strachan's own words make clear, her novels go beyond being Scottish fiction, too:
'Like many Scottish aut
hors, I have given my book a definite Scottish setting …Where the remnants of Presbyterianism are still tangible, our heritage, our home towns are what we kick against. But the themes - love, death, grief - are universal and the events could have been played out anywhere.' (Sunday Times, 10 February 2002)
Inner turmoil and confusion are part of being human then, for Strachan; on the other hand, love, sex and friendship are too. Amongst the blood, dirt and unhappiness, there are more than a few glimmers of hope.
Dr Nick Turner, 2010