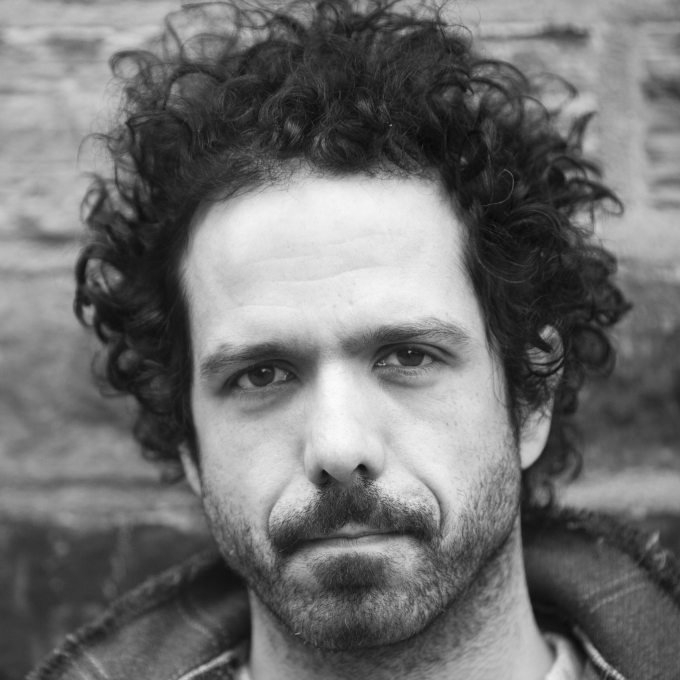 Zaffar Kunial
Publishers:
Biography
Zaffar Kunial is a British poet born in Birmingham, who currently lives in Shipley, Yorkshire. His mother was English and his father, who has since moved to Lahore, is from Kashmir. Zaffar studied at the London School of Economics and later attended Michael Donaghy's classes at City University.
Zaffar Kunial published a pamphlet in the Faber New Poets series in 2014 and was Poet-in-Residence at the Wordsworth Trust the same year. In 2011 he won third prize in the National Poetry Competition  with 'Hill Speak'. With Steve Ely, Denise Riley and Warsan Shire, he contributed to The Pity, a series of new poems commissioned and published by the Poetry Society as a response to the centenary of the First World War. The Pity commissions were premiered live at Purcell Room, Southbank Centre, on 2 October, National Poetry Day, 2014, accompanied by background visuals by Robert Peake. 
Zaffar Kunial works as a full-time 'Creative Writer' for Hallmark card in West Yorkshire. 
Critical perspective
Zaffar Kunial is a British poet whose first collection of verse was published as part of the Faber New Poets series in 2014. Much of his work to date has drawn in creative ways on his rich cultural inheritance as an Anglo-Asian writer, and what he calls the "the legacy of exchanging words across the centuries."
He was one of the finalists for the 2011 National Poetry Competition, whose committee praised the "intriguing linguistic trail" and "search for his roots in language" charted by his work.  Choosing his debut collection as one of her 2014 books of the year for the Herald, Jackie Kay declared that "Zaffar Kunial is a real find. His poems are precise, startling in their originality, full of grace. Kunial traces the roots in language to then track the roots in his mixed race identity, effortlessly transporting the reader from one place to another."
His first collection offered a particularly successful twist on a familiar set of postcolonial concerns: global half-connections and memories, otherness, disorientation, historical and linguistic displacement. His poetry charts the cultural distances and connections between Grasmere and Kashmir, and between the languages of Pahari and those of Orkney. Formally, he ranges from ballad metre through compressed clipped stanzas to more elaborate forms.  And these larger inquiries into etymological or ancestral origins are balanced with a humour that transforms disconnection into poignant moments.
Kunial's emphasis is always upon the small-scale mysteries of language. As a result, some have seen Emily Dickinson in the austere rhythmic compression of these poems. Others have drawn thematic connections between Kunial's explorations of place and those of Tony Harrison. Sometimes these debts are more explicit, such as the playful yet poignant invocation of Rupert Brooke's "stopped clock" of 'Fielder', the route traced through Heaney to Wordsworth in the ice skating imagery of 'Placeholder', and the confrontation with Shakespeare in 'Lyric Eye'.
'Hill Speak' is Kunial's most celebrated poem to date. The title refers to the lower Himalayan dialect that his father speaks, and at which the poet marvels, grasping that this is a language for which "there is no dictionary".  As he struggles with the complex, elusiveness of his father's tongue, he celebrates a mode of expression "too earthy and scriptless to find a home in books." And yet it only serves to remind him of his own inarticulacy. English, the language of the poem, cannot serve him, and can only ever strive to half-capture the meanings of his own life. In this light, the poem therefore becomes a celebration of the fumbling efforts towards this goal:
'And, either way, even at the rare moment I get towards –or, thank God, even getting to –my point, I can't put into words
where I've arrived.'
It is a piece that captures the speaker's intimate estrangement from language, and is an eloquent exploration of how impossible it is to grasp the world of our parents. The rest of Kunial's collection follows this thought, as he climbs towards his own 'hill speak' of poetic expression, trying to capture the texture of a reality "as pulsed and present as the back of this hand."  Commending that poem, Poetry Society judge Colette Bryce recalled how "Each time we read it, we noticed new connections, and the space created by the poem seemed to open up. We wanted to read it again, and again. In the strange business of competition adjudication, that counts for such a lot."
In another highlight of the collection, the poem 'Fielder' uses the fleeting sensations of a cricket match to explore, among other things, ephemeral joys of writing. Preparing to catch a ball in hand, gazing into the distance, Kunial casts up a series of assonant syllables to curl around the elusive object:
'caught by light
that slipped the dark cordon of the rhododendron hands,
a world hidden from the batsmen, the umpires, and my team,'
As the poem develops, it incorporates a wry allusion to the iconic English scene of Brooke's Grantchester. And Kunial manages to deepen the connections between the equally quixotic "lost causes" of literary and athletic life. The scenario ends with the poem's narrator ultimately as mentally "thrown" as the ball he seeks to catch. Thrown in part, we sense, by the vertigo of the moment, but also by what the poem calls the "boyish ambitions" of literary greatness.
Critics have been impressed with these and other pieces in the Faber New Poets collection. Of all the recent anthologies from British poets, Geoff Sawers recently wrote on the Magma Poetry website,  "Zaffar Kunial's collection stands out from the pile. He is soft-voiced and assured … He has an obvious joy in the play of words that catches the eye." Writing in Ambit magazine, Ralf Webb concurred, praising the "inclusive atmosphere created by Kunial's utterly believable and entirely human speaker, with his internal monologues and sincere identity conflict."
In his professional life, Kunial plies another writing trade – for Hallmark cards - that critics have found it impossible not to fixate upon. One can only assume that it has helped make him the clear, spare writer that he is. Yet his increasing recognition as an award-winning contemporary poet has allowed him a new outlet for versatile, seductive language -- continuing, in the words of 'Hill Speak', to arrive, and to capture the world.