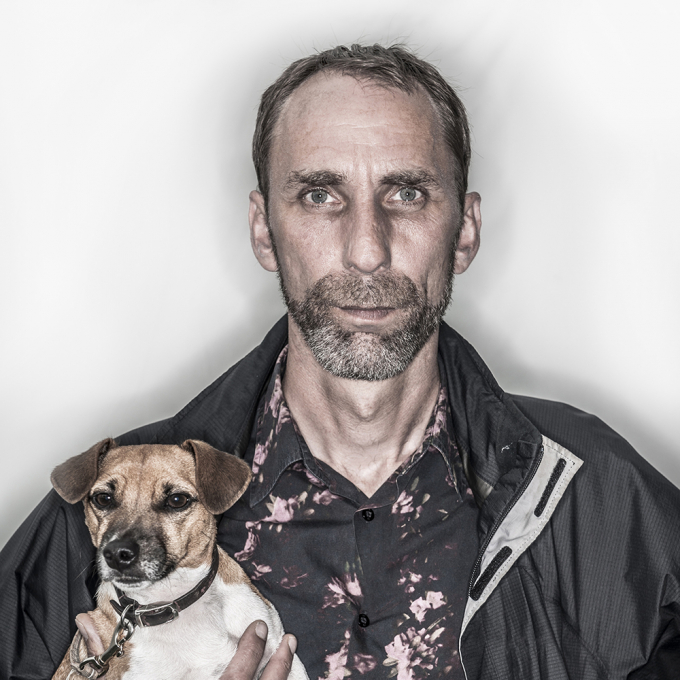 Will Self
Publishers:
Agents:
Biography
Will Self was born in London in 1961. He graduated from Oxford University and began writing fiction, working as a cartoonist for the New Statesman and City Limits, a London listings magazine.
Nominated in 1993 as one of Granta magazine's 20 'Best of Young British Novelists 2', his fiction includes the short-story collections: The Quantity Theory of Insanity (1991), winner of the Geoffrey Faber Memorial Prize; Grey Area (1994); and Tough, Tough Toys for Tough, Tough Boys (1998). Cock and Bull (1992) consists of two novellas, and he is also the author of several novels, including: My Idea of Fun (1993); Great Apes (1997); How the Dead Live (2000); and Dorian (2002), a retelling of Oscar Wilde's classic tale set in late 20th-century Britain.His non-fiction includes Perfidious Man (2000), described by his publisher as 'an examination of modern masculinity' with photographs by David Gamble, and Sore Sites (2000), a collection of writings about architecture. In addition, he has published collections of journalism, including Junk Mail (1995), and Feeding Frenzy (2001), which includes writing from the period 1995-2000. In 2002 he took part in a 'reality art' project in a one-bedroom flat on the 20th floor of a tower block in Liverpool, writing a short piece of fiction while being watched by members of the public. The event was sponsored by Liverpool Housing Action Trust to mark the passing of high-rise housing in the city. His novel, The Butt (2008), won the 2008 Bollinger Everyman Wodehouse Prize.
A regular broadcaster on television and radio and contributor to numerous newspapers and magazines, Will Self lives in London. A book of non-fiction, Psychogeography, was published in 2007, and a selected short stories, The Undivided Self, in 2008. His most recent novel is Umbrella (2012), shortlisted for the 2012 Man Booker Prize for Fiction. In 2012 Will Self was appointed Professor of Contemporary Thought at Brunel University.
Critical perspective
'Foie Humain', the first story of Will Self's collection Liver (2008), unsparingly observes the denizens of the Plantation Club in Soho verbally abusing each other, as they steadily abuse their bodies with drink, in 'a perpetual motion of alcoholic fluid like a water feature with a concealed pump'. Amongst them, each with their own nicknames and shared taste for sado-masochism, the most seemingly benevolent is 'The Martian', who accompanies the owner Val to hospital when he collapses, whose 'massively engorged liver' has 'passed mere macrovesicular steatosis into the irredeemably gothic realm of steatonecrosis'. In a lurid concluding twist, the Martian's true identity and purpose is revealed; as is 'the cosmic fatuity of a species that exists … purely so that a few score individuals may be harvested for their cirrhotic livers'.
Self is undoubtedly Britain's leading satirical writer, whose dystopian visions, outrageous scenarios and pungent uses of language combine to hold up a distorting mirror to the self and society. Prolific as both a journalist and fiction writer, he is also prominent as a public intellectual, forcefully broadcasting his views on controversial issues. Recently, for instance, on Radio Four he revisited Dallas for the 50th anniversary of the assassination of President Kennedy, commenting acutely on the 'mediatization' of events.  Part-American by birth, he is perhaps most akin to American authors such as Norman Mailer and – particularly when the subject is drugs or aberrant psychology – Hunter S. Thompson. One can equally point to his predecessors being Swift, Anthony Burgess, and, as he himself would point out, the late J.G. Ballard. Self's friendship with Ballard is recalled in one of his 'Psychogeography' columns in The Independent, reprinted in Psycho Too (2009). Where they differ is that Self's painfully funny fictions can make us laugh out loud – often against our own best liberal instincts.
Self has quipped that his nationality is 'Londonish', and certainly the city's locations, colloquialisms, and peculiar sub-cultures appear throughout his books. But it's a London bent out of shape for satirical purposes, its duller locales imaginatively transformed, as in How the Dead Live (2000). An even grander example of his transformative satire is the mock Science Fiction scenario of The Book of Dave (2006). The eponymous Dave is a London taxi driver estranged from his marriage and frustrated by bureaucracy, who records a ranting diatribe for his son, full of misanthropic bile. A parallel narrative is set in a future when rising sea levels have changed this landscape into islands; the inhabitants of the kingdom of Ing venerate the taxi driver's message as their sacred religious book. The latter is rendered  in the dialect of what the glossary calls 'Arpee English with Some Alternative Mokni Orthographies'.
The Quantity Theory of Insanity in 1991, his first collection of short stories, contain material, and even some characters, that are elaborated in later works. 'The North London Book of the Dead', for example, prefigures How the Dead Live in its deadpan tale of a recently bereaved man who meets his dead mother walking towards Crouch End: 'the more I told people how real the experience had been, the more certain they would become that I was the victim of an outlandishly complex delusionary state'. Such extraordinary states of mind are common to his books, as is the setting of 'Ward 9', a mental institution in which we first sight Dr Zack Busner, the experimental psychiatrist who reappears regularly in Self's fiction, by turns sinister or comical; here he is 'an ageing hippy with grey, collar-length hair'. Whenever a character needs psychiatric 'help', Busner is there. He later becomes a media pundit, and takes on a central role in Umbrella.
Umbrella, shortlisted for the Man Booker Prize in 2012, has a stream-of-consciousness narration, moving between differing people and eras, making it initially difficult to follow. Yet it becomes lucid, and then ever more poignant, as a three-tiered story unfolds over decades, concerning encephalitic patients, coma victims of the 1918 influenza epidemic. The three tiers begin in with Audrey Death (or De'Ath), a young munitions factory worker and feminist, caught up in the homefront of the First World War. We fast-forward to her in 1971; after being comatose for decades, she and others are awakened by Dr Busner's new drug L-DOPA. Now mentally sharp if confused at suddenly being an old woman, her life takes on new meanings The third tier is 2010, with Busner retired and traveling across London to revisit the site of Friern Barnet mental hospital, now re-developed for housing. He contemplates his life work and the encephalitics, who had 'borne the brunt of every successive wave of psychiatric opinion', and his own family's troubled psychology. Self's narrative co-ordination of these strands is remarkable, and serious, examining lives caught up in history.
By contrast, The Butt (2008), is a comical novel inspired by the ban on smoking in public. It depicts the dire consequences of smoking – or rather, for hapless Tom Brodzinski, of giving up smoking. Casually flicking the end of his last cigarette over a hotel balcony, he causes a minor injury to an old man below, setting in train an ever more absurd chain of events, His ruinously expensive brush with the legal system ends with him having to undertake a desperate journey through desert lands with a convicted felon. Brodzinski realises at last that he's 'the butt of this situation'. As well as having an element of topicality in his writing, Self is known for his epic walks of 'psychogeography', writing about them in The Guardian newspaper. These involve journeys that few have made, as when walking from Los Angeles airport to the city or down the crumbling north east coast of England, from Flamborough in Yorkshire to Spurn Head.
Such journeys are given an extravagant fictional gloss in Walking to Hollywood (2010), whose title story satirises celebrity culture but with a psychiatric twist. The narrator's delusion is that everyone he meets is a movie star or famous writer, and that he himself ('Self/ Thewlis') is being played by a well-known English actor in Los Angeles. It's full of characteristic barbed asides and nice jokes: a MacGuffin, for instance, 'works fulltime on the LA Times editing the culture section'. After encountering some of Hollywood's finest, 'Self/Thewlis' meets his old friend Dr Zack Busner in a hotel bar. In an 'afterword', the author remind us that fiction itself is a 'terrain across which characters travel'. The journeys that Will Self makes on our behalf – as much within the mind's terrain - are at times terrifying. Like The Martian, his viewpoint on humanity is detached, able to see through bodies to the corruption within – and yet humorous.
Dr Jules Smith, updated 2013
Bibliography
2010
The Undivided Self: Selected Stories
2010
The Unbearable Lightness of a Being a Prawn Cracker
2010
Walking to Hollywood
2008
The Undivided Self: selected short stories
2008
Liver: A Fictional Organ with a Surface Anatomy of Four Lobes
2004
Dr Mukti and Other Tales of Woe
2001
Alice's Adventures in Wonderland
1998
Tough, Tough Toys for Tough, Tough Boys
1996
The Sweet Smell of Psychosis
1991
The Quantity Theory of Insanity
Awards
2012
Man Booker Prize for Fiction
2008
Bollinger Everyman Wodehouse Prize
1991
Geoffrey Faber Memorial Prize
Author statement
'I am fascinated by masculinity and gender. I have a very ambiguous sexual personal life, that's why I am so interested in it. I am a very girly person trapped inside a large, threatening male body. The fast cars and loud music and hard drinking in 'Tough, Tough Toys' are like a suit. I'm trying to deconstruct that image of men.' (Will Self quoted in interview with The Big Issue magazine, 20 April 1998)