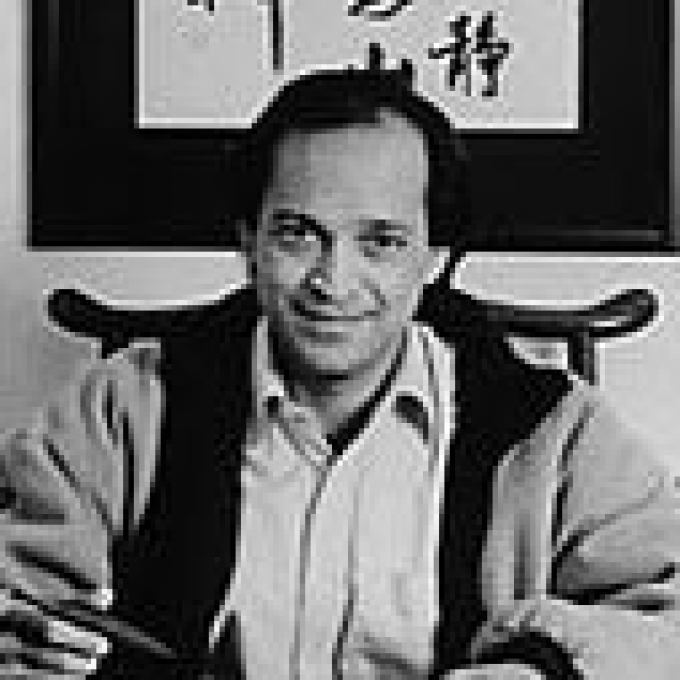 Vikram Seth
Publishers:
Agents:
Biography
Born in 1952 in Calcutta, India, Vikram Seth was educated at Corpus Christi College, Oxford, Stanford University and Nanjing University.
He has travelled widely and lived in Britain, California, India and China. His first novel, The Golden Gate: A Novel in Verse (1986), describes the experiences of a group of friends living in California. His acclaimed epic of Indian life, A Suitable Boy (1993), won the WH Smith Literary Award and the Commonwealth Writers Prize (Overall Winner, Best Book). Set in India in the early 1950s, it is the story of a young girl, Lata, and her search for a husband. An Equal Music (1999) is the story of a violinist haunted by the memory of a former lover. Vikram Seth is also the author of a travel book, From Heaven Lake: Travels Through Sinkiang and Tibet (1983), an account of a journey through Tibet, China and Nepal that won the Thomas Cook Travel Book Award, and a libretto, Arion and the Dolphin: A Libretto (1994), which was performed at the English National Opera in June 1994, with music by Alec Roth. His poetry includes Mappings (1980), The Humble Administrator's Garden (1985), winner of the Commonwealth Poetry Prize (Asia), and All You Who Sleep Tonight: Poems (1990). His children's book, Beastly Tales from Here and There (1992), consists of ten stories about animals told in verse.
Vikram Seth's latest works include Two Lives (2005), a memoir of the marriage of his great uncle and aunt, and Summer Requiem (2015), a book of poems.
Critical perspective
It comes as a surprise to some readers of Seth's A Suitable Boy (1993) that the author of this, the longest novel in English ever written, has also penned six volumes of poetry.
What is surprising is not Seth's shift between prose and poetry (here he is in the company of several contemporary writers), but that an author famous for such an expansive, 'unrestrained' work of fiction, could also write with the formal and verbal restraint, economy and discipline of Seth-the-poet. Mappings (1980) was Seth's first volume of poetry, a little known collection, it includes translations of work by Chinese, German and Hindi poets. Through Mappings Seth served something of an apprenticeship while revealing an early preoccupation with European and Chinese (Seth does not see himself as a singularly 'Indian' writer) cultural production that has, if anything, become more pronounced in his more recent work. Mappings was followed by From Heaven Lake: Travels Through Sinkiang and Tibet (1983), a popular and compelling autobiographical tale of the author's journey from Nepal to India and the many and varied people he meets on the way. Travel also provides the direction for Seth's next two collections, The Humble Administrator's Garden (1985) and All You Who Sleep Tonight (1990). The Humble Administrator's Garden, is a witty collection of nature poems structured around plants/places: Wutong (China), Neem (India) and Live-Oak (California). All You Who Sleep Tonight is an elegant book of poetry that combines the sharp humour that characterises so much of Seth's writing with darker subjects such as Auschwitz and Hiroshima. In his next book of poems, Beastly Tales from Here and There (1991), Seth further displays his capacity for wit. As its title makes explicit, this is another narrative of journeys and journeying that takes us through Greece, China, India and the Ukraine - not to mention the fantasy world of Gup. Structured around the classic tension between good and evil and punctuated by superb illustrations, these tales in verse will appeal as much to children as to adults. In Three Chinese Poets (1992) Seth offers us his most ambitious and daring translation to date. The poets of the title are the T'ang dynasty poets Wang Wei, Li Bai and Du Fu. Translated from the original ideograms (the graphic symbols of the Chinese writing system), Seth closely follows the form and subject of the poems in what is a controlled and skillful collection.
Seth's first 'novel' - The Golden Gate - was published in 1986. It is composed of no less than 690 rhyming tetrameter sonnets (more than 7000 lines). Gore Vidal has called it 'the Great California novel'. The Golden Gate is a satirical romance set in San Francisco and is centred on the relationship of two professionals.
In his next novel, A Suitable Boy, Seth combined satire and romance to even greater effect in what became one of the most popular epic narratives of the late twentieth century. This heavy weight novel, described by one critic as 'three and a half pounds of perfection' has earned Seth comparison with Leo Tolstoy, Charles Dickens and George Eliot. The classic realism of A Suitable Boy, which took Seth almost a decade to write, was for many readers of Indian fiction in English, a welcome break from the magical realism of that other heavy weight author from the subcontinent, Salman Rushdie. Indeed Seth describes his preferred prose style in a manner that seems to implicitly contrast him with that of Rushdie: 'the kind of books I like reading are books where the authorial voice doesn't intrude … [or] … pull you up with the brilliance of their sentences'. Of course, such comparisons ultimately conceal more than they reveal: if Seth's novel represents a move away from self-conscious modernist experimentation then how are we to read the self-conscious epigraph with which it opens: 'The secret of being a bore is to say everything' (Voltaire)? Set in Brahmpur, A Suitable Boy uses the taboo relationship between a boy and girl as a metonym through which to explore the post-Independence conflict in India between Hindus and Muslims. The novel centres on four families: the Kapoors, Mehras and Chatterjis (Hindus) and the Khans (Muslim). Mrs Rupa Mehra is looking for a 'suitable boy' for her wayward daughter, Lata. 'Suitable' here means Hindu, but Lata, it seems, has her eyes set on a Muslim boy. The repercussions of this relationship consume one thousand, three hundred and forty-nine pages.
Seth's next novel, An Equal Music (1999), is another romantic novel, but this time minus the satire of A Suitable Boy and a thousand or so pages. The book centres on two gifted musicians: Michael Holme and Julia McNicholl. As Michael works on a Beethoven piece for the Maggiore Quartet, he grows increasingly preoccupied with recollections of his student days in Vienna where he met Julia. When the two are reunited by chance in London, their relationship is rekindled. One of the most impressive aspects of this novel is the way in which it manages to convey music through language. While Seth is modest about his musical abilities, the fact that he was commissioned to write a libretto (later published as Arion and the Dolphin) for the English National Opera in 1994 suggests he is no novice. An Equal Music takes a conventional romantic plot and renders it compelling and novel through the seductive clarity and precision of its prose.
James Proctor, 2003
Bibliography
1994
Arion and the Dolphin: A Libretto
1992
Three Chinese Poets: Translations of Poems by Wang Wei, Li Bai and Du Fu
1992
Beastly Tales from Here and There
1990
All You Who Sleep Tonight: Poems
1986
The Golden Gate: A Novel in Verse
1985
The Humble Administrator's Garden
1983
From Heaven Lake: Travels Through Sinkiang and Tibet