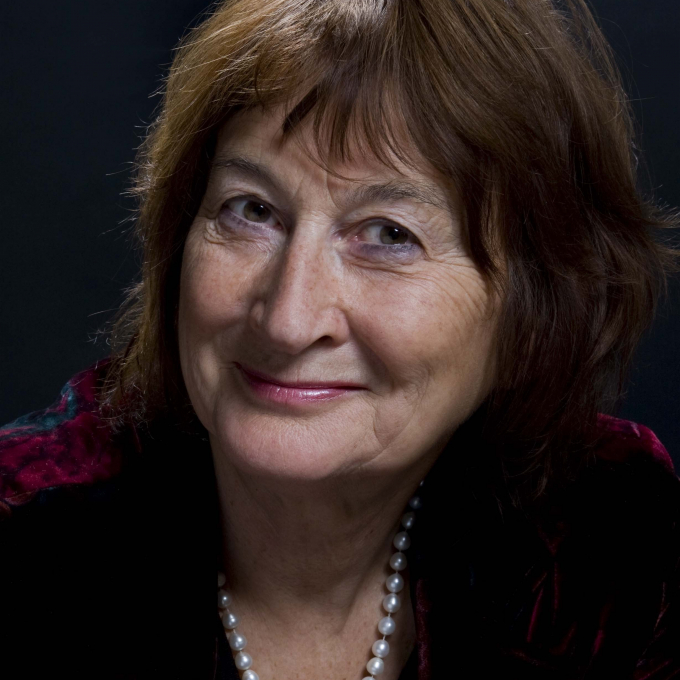 Victoria Glendinning
Publishers:
Agents:
Biography
Biographer, critic, broadcaster and novelist Victoria Glendinning was born in Sheffield, England on 23 April 1937.
She was educated at Somerville College, Oxford, where she read Modern Languages, and worked as a teacher and social worker before becoming an editorial assistant for the Times Literary Supplement in 1974. Victoria Glendinning is an Honorary Vice-President of English PEN and was awarded a CBE in 1998. She is a Vice President of the Royal Society of Literature and holds honorary doctorates from the universities of Southampton, Ulster, Dublin and York. She is also a regular contributor of articles and reviews to various newspapers and magazines.
Her acclaimed biographies include Elizabeth Bowen: Portrait of a Writer, published in 1977; Edith Sitwell: A Unicorn Among Lions (1981), which won both the James Tait Black Memorial Prize (for biography) and the Duff Cooper Prize; and Rebecca West: A Life (1987). Both Vita: The Life of V. Sackville-West (1983) and Trollope (1992) won the Whitbread Biography Award. Her latest biography is Raffles and the Golden Opportunity (2012) on the life of Sir Stamford Raffles, the founder of Singapore. 

Victoria Glendinning is the author of three novels: The Grown-Ups (1989), the story of Leo Ulm, author, pundit and academic; Electricity (1995), the story of a Victorian girl embroiled in new experiences and a new technology; and Flight (2002), a novel of passion and betrayal set in the world of international business.
In 2009, Love's Civil War, the co-edited letters and diaries of Elizabeth Bowen and Charles Ritchie, was published.
Critical perspective
Towards the conclusion of Leonard Woolf: A Life (2006), Victoria Glendinning observes: 'A black legend and a golden legend can be constructed around any relationship', adding that 'All intimate relationships are freighted with ambivalences and projections'. The sensitivity that Glendinning shows when discussing the intimate relations of her writers' lives – Elizabeth Bowen, Edith Sitwell, Jonathan Swift and others – indeed distinguishes her as a biographer. She habitually strikes a personal note, emphasizing the importance of romantic and family relationships, as opposed to larger historical forces, for understanding her subjects' motives and actions. She engages readers in an extended 'conversation', sometimes advancing ideas or interpretations only to qualify or even withdraw them, thereby demonstrating how intriguingly partial the art of biography is, yet always showing the humanity of writers behind their writing.
Glendinning's first subject, in A Suppressed Cry: Life and Death of a Quaker Daughter (1969), is actually one of her own ancestors. Winnie Seebohm was among the pioneering handful of women students at Newnham College, Cambridge, during the 1880s, but tragically attended for only a month before dying of an asthma attack. Nevertheless, her life-story is seen as representative of a generation of young women 'longing to learn, to be and to act', still constrained by parents and social customs, who 'seem like lonely bonfires, burning away their frustration and emptiness into their diaries and private letters'. Elizabeth Bowen: Portrait of a Writer (1977), depicts a woman's life in a later generation, freer to have her own choices in both romance and career. Yet, as is clear, events in her family were still very formative. Bowen lost her mother at an early age and was afflicted with a life-long stammer (which did not prevent her becoming a successful lecturer for the British Council in post-World War II Europe, and teaching young women writing students in America).
Bowen's wider family history also had its effect. She came from well-to-do Anglo-Irish stock in County Cork, with a large old house, Bowen's Court, which she inherited, wrote about, found unmanageable, and subsequently sold. Her social connections gave her a place in London and Oxbridge literary society, contact with many authors from Virginia Woolf and Cyril Connolly to Iris Murdoch, as she enjoyed a status not only as a writer but also as 'the last salonniere'. An interesting sidelight to her novels and short stories were her activities as a public figure (as Glendinning shows was the case for Leonard Woolf), serving on committees and Royal Commissions, notably on capital punishment.
The impetus for Edith Sitwell: A Unicorn among Lions (1981) came, she tells us, from a disagreement at a party with a male critic about Sitwell's merits as a poet. This may well be Glendinning's most purely entertaining but also poignant book; she brings out the eccentricity of Sitwell's family, lifestyle, loves (or lack of them) and the progress of her celebrity as an avant-garde poet from the 1920s onwards. Glendinning is expert at separating out 'poetic truth' from reality; she discerns lack of maternal love in Edith's hilarious story about being sent out to pawn her aristocratic mother's false teeth to buy whisky. Edith, intensely emotional and 'fluent in outrage', lived without the usual lynchpins of most women's lives: 'she was King Canute, as every aging artist must be in his heart'.
Rebecca West: A Life (1987) was an official commission, the author having known Cicely Fairfield (West's real name) for the last ten years of her life. Nevertheless, it is very revealing of West's personal life, her lovers – most famously H.G. Wells – and her difficult relationship with their son Anthony. Glendinning fairly referees the numerous disputes (personal, political or literary), that West involved herself in over the decades leading her to being styled 'The Greatest Journalist of Our Time'. Glendinning's own novels can be seen as reflecting her preoccupations as a biographer, and concerns with women's lives.
The Grown-Ups (1989) is a comic novel set in 1980s London, featuring the egregious Leo Ulm, a well-known media pundit and academic whose egotism is fed by his wives and other women, only to come to a sticky end. Families, lovers and admirers come and go, while Anthony Arklow-Holland enthuses: 'It's pretty exciting to have someone gossiping to you about the brilliant people you've only read about in books, especially if the person who's talking to you is in the books herself, and went to bed with everyone'.
Electricity (1995) is about young Charlotte's life in the 1880s, an era of the new phenomena of spiritualism, women's suffrage, and electricity as therapy. Charlotte becomes a psychic, using electricity to impress the gullible at a séance, yet by the end she still faces a life-changing dilemma, whether to get married and to whom.
Her biography of Leonard Woolf  is a sympathetic, thoroughly researched account of a significant cultural figure, but also throws new light on his relationship with his wife. He was her carer during episodes of mental anguish, helping to sustain her so that she could write. But, as a result, Leonard had long been 'eclipsed in the literary canon, and in the public imagination, by the illustriousness of Virginia Woolf'. Indeed, much of his latter years were spent dealing with fans, feminist scholars, journalists, dealers in manuscripts and letters, all seeking material on Virginia and the Bloomsbury Group. Leonard's formative role in the latter was crucial, bringing together his friends Lytton Strachey and Clive Bell et al. with the Stephen sisters Virginia and Vanessa. Leonard's years as an administrator in Ceylon also fed his intellectual life (and sex life), influencing his books on International Law, and activity within the Labour Party. But Glendinning also shows how his socialism 'lost out' in opposing local council plans for new working-class housing near Rodmell, with 'his unwillingness to lose his unbroken view of the Downs'.
Love's Civil War (2009), which she co-edited, is a selection of the diaries and letters between Elizabeth Bowen and Canadian diplomat Charles Ritchie. It brings Glendinning back to her favourite author and to her fascination with the ups and downs of romantic love and literary society. For much of their clandestine relationship, Bowen and Ritchie were married to others, giving piquancy but frustration to their liaisons. This fed Bowen's fiction: 'what fascinated her as a writer was the moment when the surface of life cracks, revealing agonizing truths beneath'. Ritchie himself observed: 'I become like a character in one of her stories – a romantic character observed with love and brought to liveliness by absurdities and vices'. One can say much the same about Victoria Glendinning's always engaging biographies. 
Dr Jules Smith, 2012
Bibliography
2012
Raffles and the Golden Opportunity
2009
Love's Civil War: Elizabeth Bowen and Charles Ritchie, Letters and Diaries 1941-1973
1987
Rebecca West: A Life
1983
Vita: The Life of V. Sackville-West
1981
Edith Sitwell: A Unicorn Among Lions
1977
Elizabeth Bowen: Portrait of a Writer
1969
A Suppressed Cry: Life and Death of a Quaker Daughter