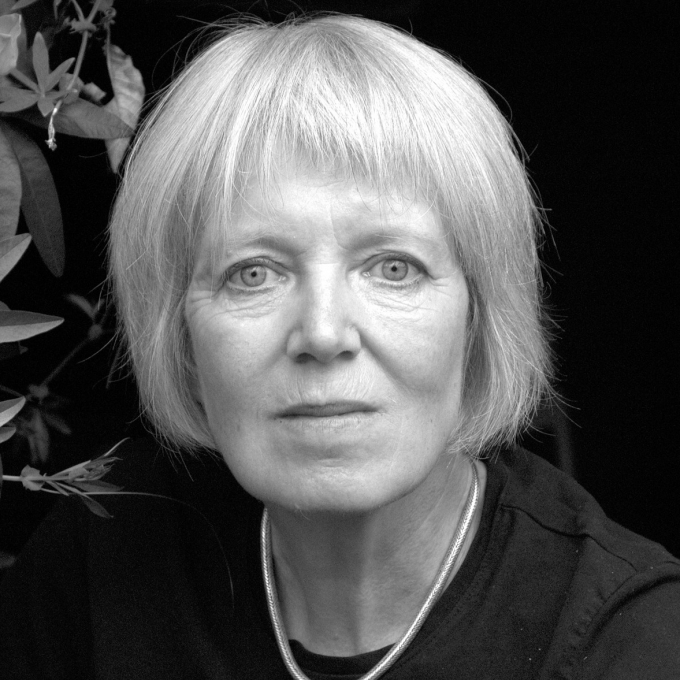 Professor Vicki Feaver
Publishers:
Biography
Poet Vicki Feaver was born in Nottingham in 1943 and educated at Durham University and University College, London. She is the author of three poetry collections: Close Relatives (1981); The Handless Maiden (1994), winner of the Heinemann Award and shortlisted for the Forward Poetry Prize for Best Poetry Collection of the Year; and The Book of Blood (2006), shortlisted for the 2006 Costa Poetry Award. The Handless Maiden includes the poems 'Lily Pond', winner of the Arvon Foundation International Poetry Competition, and 'Judith', winner of the Forward Poetry Prize for Best Single Poem. In 1993 she was awarded a Hawthornden Fellowship and in 1999 a Cholmondeley Award.
Her work has also been included in several contemporary poetry anthologies including Penguin Modern Poets 2 (1995) (with Carol Ann Duffy and Eavan Boland), After Ovid (1996), an anthology of several translations of Ovid's Metamorphoses, and The Penguin Book of Poetry from Britain and Ireland since 1945 (1998). Professor Feaver has also published essays on the process of writing and on 20th-century women poets.
She is a former tutor of Creative Writing at University College, Chichester, and now lives in South Lanarkshire, Scotland.
Critical perspective
Vicki Feaver's poetry has a highly distinctive tone, by turns poignant or sinister, and is highly regarded despite the appearance of only two slim poetry volumes in more than twenty years.
The re-launched Penguin Modern Poets series in 1995 rightly placed her alongside Carol Ann Duffy and Eavan Boland. In identifying her influences, one might think of Sylvia Plath, Denise Levertov and Elizabeth Jennings. But when writing in Poetry Review, Feaver has mentioned the pivotal effect upon her of hearing Stevie Smith read during the 1960s in Newcastle. What stayed with her was the way that Smith mixed 'the magical and the practical', the use she made of 'myths and fairytales and the collective store of female wit and fantasy', adding that 'I came away reinforced with the idea of wanting to be a poet'.
Feaver's poems (at least the later ones) 'always come back to contemporary relationships - not so much domestic as domestic gothic; where the women are sensual and murderous' (Matthew Sweeney). They conflate the domestic and the mythic, letting loose the Furies to range over puberty, marriage, family life, grief, and domestic conflicts. They move from domesticity into the territory of folk tales, Biblical stories, Greek myths, paintings and dreams. Her work is emotional but cunning, and like proverbial Nature, at times red in tooth and claw. Few poets have been able to invest flower poems with such intentions as 'White Tulips' and 'Marigolds'. In the latter, signals of desire ('hot orange fringes, / the smell of arousal'), come from 'flowers that burst / from tight, explosive buds … . / that we wound / into our hair, stamped on / in ecstatic dance that remind us / we are killers, can tear the heads / off men's shoulders … '
As Close Relatives (1981), the title of her first collection, implies, it is the pressure of family life that causes all this tension. Its voice is sad and resigned, but also intent upon speaking home truths, about a failing marriage, and a woman's resentment against the restrictions imposed on her by children and domesticity. There is a series of sardonic poems about 'Mothers and Daughters' ('one comes out of the other / like a set of Russian dolls') and 'Children': 'We feed them with our dreams / then wait and watch / like gardeners for flowers'. A second honeymoon with her estranged husband having failed, 'We tread through blankets / of bright leaves like children / playing games - now warm, / now cold and getting colder', the focus turns inward, and more universal, in a sequence of short poems describing 'The Female Sins'  (Pride, Sloth, Gluttony, Lust, Avarice, Envy, Anger, Jealousy and Despair). 'Days' is a female echo of the well-known Larkin poem of the same title: 'They come to us / Empty but not clean / Like unrinsed bottles … . / There is no end to days - / Only a cloth laid / Over a birdcage'. Plenty of colours are used in her works, similes ('Something like a Renoir') and details from male artists, female models, and paintings: an ironic tribute to her former husband who was a well-known art critic.
By The Handless Maiden, published in 1994, those earlier 'Clean Sheets' have become stained and sticky - with blood. With this volume, containing as it does her celebrated murderous poem 'Judith', Feaver sharpens her metaphorical knife considerably, and takes a huge step forward as a poet to be reckoned with. There are indeed good poems within it about conventional subjects; childhood ('Dawlish, 1947'), sexual awakenings during puberty ('Rope'), even jam-making. But what is most striking is her new harsher tone: erstwhile victims of men have become bent upon vengeance in these impassioned poems. Murder is the imagined scenario of the deserted but empowered woman in the prize-winning poem 'Lily Pond', who is 'thinking of new ways to kill you'. Others move into fairy stories ('Beauty and the Beast') and Greek myths to dramatize the confrontation between the sexes. 'Circe' finds the lovelorn enchantress of Ulysses ready to challenge her impending betrayal: 'My father is the fiery sun. / Why do I fall for cold men? / … . It made me too sad: hearing / my name on his tongue / like the hiss of a tide withdrawing'. In the title poem, alluding to a Russian folk tale, a woman standing near a river laments the hands that her father cut off, the steel hands supplied by her husband, and wonders at the magic hands 'that sprouted / in the red-orange mud' to save her baby. Now, domestic tasks are weirdly distorted into fantasy: 'my iron flying over sheets and towels / like a sledge chased by wolves over snow / …. I'd have commandeered a crane / if I could, got the welders at Jarrow / to heat me an iron the size of a tug / to flatten the house' ('Ironing').
Feaver changes tack with a Hitchcock-like scenario, 'Wood Pigeons', in which a dinner-party hostess fetches sharper knives to 'dismember' meat, and 'she looks like the knife-thrower's girl / at the circus - carvers / bunched in her hands / like dangerous flowers'. Violent death is also the subtext of 'White Feathers', in which a young girl has to carry the rabbits shot by her father; when she later embraces her mother she smells 'the burning whiff / of his hands'. In 'At Roisin's', a woman drinks to escape her marriage difficulties, enjoying her friend's stories of revenge upon men. This is powerfully dramatized in 'Judith', her Forward Prize-winning poem, which answers its own question: 'how a good woman can murder'. As the poet and critic Ruth Padel has pointed out, it neatly reverses the stance of the classic love poem (a male poet contemplating a female muse), as the Biblical heroine gazes on the powerful but sleeping body of the enemy general Holofernes. The poem performs a brilliant balance while she waits to strike: her frank feelings of lust for the man's body, and the memory of sorrow at his murder of her husband, 'when I rolled in the ash of the fire / just to be touched and dirtied / by something …' And, with a ghoulishly domestic touch, Judith brings the blade down on his neck, 'like slicing through fish'.
She writes well in a more light-hearted and less dramatic vein too, about painters such as Lucian Freud and Andrew Wyeth, and observes of a gratuitously naked woman in a seaside painting by Roger Hilton, 'which of us doesn't occasionally / want one of the old gods to come down / and chase us over the sands?' ('OI YOI YOI'). But a poem fairly recently published in Poetry Review returns unequivocally to darker views: 'The house burns like a marriage / leaving black grease and ash / … . I see, lit up, in the firmament / of dust, the debris of my skin / and broken hairs, rising / and falling on the air' ('Bed').
Dr. Jules Smith, 2003
Bibliography
2003
Girl in Red and Other Poems
2001
The Creative Writing Coursebook: Forty Authors Share Advice and Exercises for Poetry and Prose
2001
Picador New Writing 12
2000
Contemporary Women's Poetry: Reading/Writing/Practice
2000
Not to Speak of the Dog: 101 Short Stories in Verse
1998
The Firebox: Poetry in Britain and Ireland after 1945
1998
The Penguin Book of Poetry from Britain and Ireland since 1945
1996
Emergency Kit: Poems for Strange Times
1995
Penguin Modern Poets 2
Awards
2006
Forward Poetry Prize (Best Poetry Collection of the Year)
1998
National Poetry Competition
1994
Forward Poetry Prize (Best Poetry Collection of the Year)
1993
Forward Poetry Prize (Best Single Poem)
1993
Hawthornden Fellowship
1992
Arvon Foundation International Poetry Competition