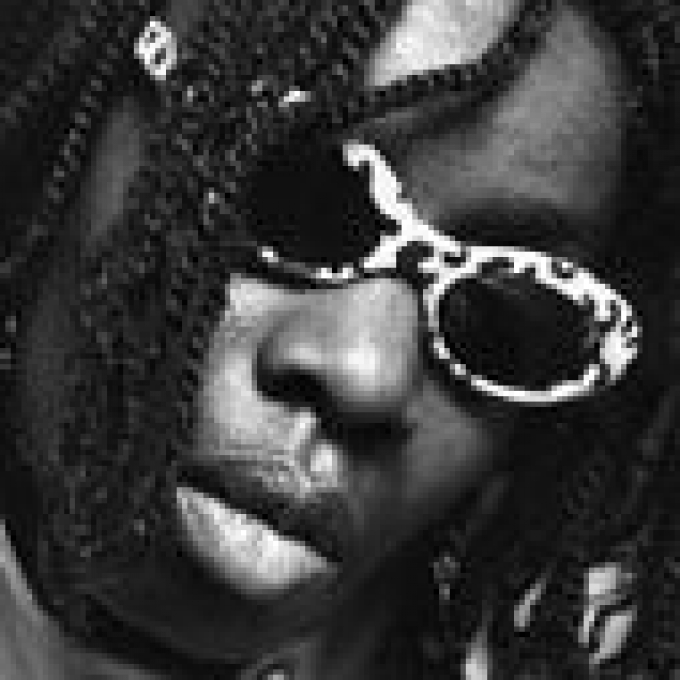 Valerie Mason-John
Publishers:
Biography
Valerie Mason-John was born in 1962 in Cambridge, and used the stage name 'Queenie', and is now known as Vimalasara.
She was raised in Dr Barnardos, foster homes, and living on the streets aged 14, and in borstal aged 15 to 17.
She studied at Leeds University and later for an MA in Creative Writing at Sussex University, and is a playwright, author and performance poet. She worked as an international correspondent covering Australian aboriginal land rites. Her writing has included articles for various national publications, including The Guardian, The Voice and The Pink Paper, and she has done freelance research work for the BBC, Channel 4 and the Arts Council. She is also a former editor of Feminist Arts News, directed Pride Arts Festival for four years, and was the former artistic director of London Mardi Gras. She is also part of a team of trainers designing anger management programmes for schools.
She was an actress with the Talawa Theatre Company and in 2001 was Artist in Residence for PUSH 2001 at the Young Vic, the National Theatre and the Jerwood space in London. She has undertaken other residencies at Holloway Prison and Elizabeth Garret Anderson School.
In 1998, she wrote and produced her first play, Sin Dykes. Since then her theatre writing credits have included Brown Girl in the Ring, a one-woman show which toured nationally, The Adventures of Snow Black and Rose Red, a family pantomime, and most recently, You Get Me, which premièred in 2006.
She edited Talking Black: African and Asian Lesbians Speak Out, published in 1994 and wrote Lesbians Talk: Making Black Waves with Ann Khambatta, published in 1993. Her collection of poems and plays entitled Brown Girl in the Ring was published in 1999. This was followed by her first novel, Borrowed Body (2005, republished in 2007 as The Banana Kid, and in 2014 was re published as Borrowed Body in Canada), told in the voice of Pauline, a young black girl of Nigerian descent, growing up in white foster homes and orphanages, then reclaimed by her mother. It won the 2006 MIND Book of the Year Award.
Her book Detox Your Heart (2006) is a non-fiction book dealing with anger, hatred and fear, new edition will be published in 2017. 
Since residing in Canada she has co-edited the first national anthology of African Canadian Poetry, The Great Black North, which won two literary awards. And in 2015 co-produced www.blackhalifax.com a talking book of poetic prose to tell the stories of Black people in Halifax Nova Scotia Canada.
Her latest book Eight Steps Recovery - Using the Buddha's Teachings to overcome Addiction (2014) has won two awards. 
In 1997, Valerie Mason-John was named Britain's Black Gay Icon and in 2000 won a Windrush Achievement Award for her contribution to the Black British community.  She lives in South London and was awarded an Honorary Doctorate in 2007 by the University of East London. She currently resides in Canada.
Bibliography
2015
Lotus Petals in the Snow
2014
Eight Step Recovery - Using The Buddha's Teachings to Overcome Addiction
2013
The Great Black North - Contemporary African Canadian Poetry
2008
Broken Voices: 'Untouchable' Women Speak Out
2007
Black British Aesthetic
2006
Bleeding My Soul: New Writing for Women Doing Time
1999
Brown Girl in the Ring: Plays, Prose and Poems
1995
Assaults on Convention
1994
Talking Black: Lesbians of African and Asian Descent Speak Out
1993
Words from Word Up Cafe
1993
Lesbians Talking: Making Black Waves
1992
Black Art and Culture on the Mainland of Europe: France, Belgium, Germany, Netherlands, Spain
1991
Frauen Zimmerim Haus Europa
1990
Half the Earth: Women's Experience of Travel World Wide
Awards
2015
The Best International Book Award
2014
The Best USA Book Award
2013
The Robert Kroetsch Poetry Award
2013
Alberta's Best Educational Book
2007
Lesbian Gay Bisexual Transgendered Arts Award
2007
Honorary Doctorate awarded by University of East London
2006
Grant For the Arts - Arts Council England
2006
MIND Book of the Year Award
2005
Young Mind Book Award (runner up)
2002
Arts Council Writers' Award
2001
Black, Asian and Chinese Shoreline/Culture Word First Chapter for a Novel Competition
2000
Windrush Achievement Award