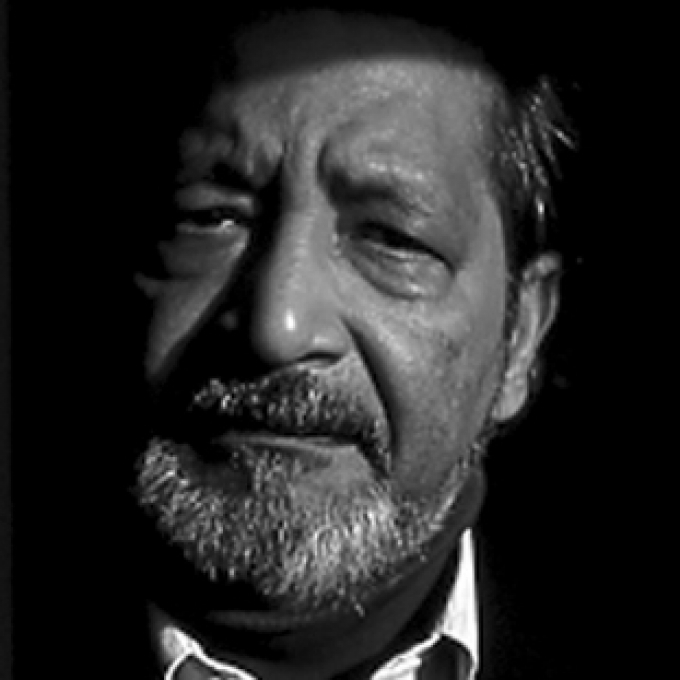 Sir V. S. Naipaul
Publishers:
Agents:
Biography
Sir V(idiadhar) S(urajprasad) Naipaul was born in Chaguanas, Trinidad, on 17 August 1932, the eldest son of a second-generation Indian. He was educated at Queen's Royal College, Trinidad, and, after winning a government scholarship, in England at University College, Oxford. He worked briefly for the BBC as a writer and editor for the 'Caribbean Voices' programme. His first three books are comic portraits of Trinidadian society. The Mystic Masseur (1957) won the Mail on Sunday/John Llewellyn Rhys Prize in 1958 and was adapted as a film with a screenplay by Caryl Phillips in 2001. Miguel Street (1959), a collection of short stories, won a Somerset Maugham Award. His acclaimed novel A House for Mr Biswas (1961), is based on his father's life in Trinidad. His first novel set in England, Mr Stone and the Knights Companion (1963), won the Hawthornden Prize. Subsequent novels developed more political themes and he began to write about colonial and post-colonial societies in the process of decolonisation. These novels include The Mimic Men (1967), winner of the 1968 WH Smith Literary Award, In a Free State (1971), which won the Booker Prize for Fiction, Guerrillas (1975) and A Bend in the River (1979), set in Africa. The Enigma of Arrival (1987) is a personal account of his life in England. A Way in the World (1994), is a formally experimental narrative that combines fiction and non-fiction in a historical portrait of the Caribbean. Half a Life was published in 2001 and follows the adventures of Indian Willie Chandran in post-war Britain, a new life initiated by a chance encounter between his father and the novelist W. Somerset Maugham. Magic Seeds (2004) continues his story.
V. S. Naipaul is also the author of a number of works of non-fiction, including three books about India: An Area of Darkness (1964), India: A Wounded Civilization (1977), India: A Million Mutinies Now (1990), and two books about Islamic societies, Among the Believers: An Islamic Journey (1981) and Beyond Belief: Islamic Excursions (1998). He has written about the Caribbean in The Middle Passage: Impressions of Five Societies - British, French and Dutch in the West Indies and South America (1962) and The Loss of El Dorado: A History (1969), and has published two collections of essays, The Overcrowded Barracoon and Other Articles (1972) and The Return of Eva Peron (1980). The Writer and the World: Essays, was published in 2002: Literary Occasions (2004), is a further collection of essays. His latest book is The Masque of Africa: Glimpses of African Belief (2010).
V. S. Naipaul was knighted in 1989. He was awarded the David Cohen British Literature Prize by the Arts Council of England in 1993 and the Nobel Prize for Literature in 2001. He holds honorary doctorates from Cambridge University and Columbia University in New York, and honorary degrees from the universities of Cambridge, London and Oxford. He died in August 2018.
Critical perspective
In his Nobel lecture delivered on the award of one of the world's most prestigious prizes for a life's work as a writer, V.S. Naipaul made a characteristic observation.
'Everything of value about me is in my books,' he said. 'I am the sum of my books... I feel that at any stage of my literary career it could have been said that the last book contained all the others.' Naipaul's award of the prize at the end of 2001 was long-awaited, yet it was the culmination of a career dedicated solely to the world of letters which has not been without its difficulties. This journey and the enigma of its many arrivals have been expressed over a period of nearly 50 years and through a variety of narrative forms ranging from fiction to travelogue, to autobiography and history - a journey in which it becomes clear, as one of his characters points out in his novel A Bend in the River  (1979), that 'home was hardly a place I could return to. Home was something in my head. It was something I had lost'. Naipaul's fictional and non-fictional writings trace a self-conscious symptomatic response to the need to discover an appropriate literary form to frame a psychic and symbolic sense of homelessness. A need, as many have observed, to write constantly about 'unhousing' while still remaining unhoused, to find a way of inhabiting an inherited language and 'tradition' which because of his 'colonial' education and childhood as a twice-removed descendant of a Brahmin indentured family in Trinidad, simultaneously alienated him.
From an early age and even before his departure from Trinidad in 1950 to study English at Oxford as the 'scholarship' boy, Naipaul nurtured the romantic notion of becoming a 'writer'. But as he admits in a revealing 1964 essay 'Jasmine' it was not easy, whatever the blinkered power of colonial fantasy, to extricate oneself from the predetermined plot of an Imperial history, to 'let his memory, rather than his pretension, speak'. In addition he had to find a voice to unmake the walls of the canonical house of English literature, a theme which culminates in the much loved fictional universe of A House For Mr Biswas (1961), a novel focusing on his father's life and his childhood amongst the East Indian community in Trinidad. It was a novel he could not read again for twenty years, but it was the one which made him famous and ended his so-called 'apprenticeship' as a writer in London. Naipaul was of course to return to the significance of his father and his East Indian childhood in later novels. Moreover the significance of this relationship is intimately expressed in his recently published Letters Between a Father and Son (1999), letters which not only expose the anxiety of Naipaul's early life in Britain but also reveal the extent to which his father, an unsuccessful writer who composed stories about ordinary lives in Trinidad, was to provide him with his first significant literary model.
The desire to find an authentic voice and a form, to discover a new architecture for the imagination which could move beyond a sense of recurrent 'shipwreck' and give expression to what he calls, in The Mimic Men (1967), a 'restlessness' and 'disorder' resulting from a history of Empire dominates the Naipaulian world. It is a preoccupation that surfaces implicitly in many of his characters, whether in figures such as Ganesh in The Mystic Masseur (1957), whose history, he tells us, is the 'history of our times', or, in his later narratives such as In a Free State (1971) or A Bend in the River (1979), which extend the fictional and non-fictional lens to Africa, South America, India, the US and Britain.
In fact it was his experimentation, in one of his first historical narratives, The Loss of El Dorado (1969) that led him to the belief (often expressed in his controversial travelogues of the 1980s and 1990s) that the novel was no longer an adequate vehicle for the expression of a world which requires what he has called 'a larger comprehension'. The method Naipaul explores in The Loss of El Dorado, a technique of excavating individual life stories from the notes of his travels which are later worked into either fictional narratives, documentaries or semi-autobiographical pieces, becomes characteristic of his style in many of his publications of the 1980s; amongst others, Among the Believers (1981), A Turn in the South (1989) and India (1990). For, as in his semi-fictional The Enigma of Arrival (1987), Naipaul returns obsessively to review earlier preoccupations, circumnavigating both himself and his material with the hope of getting 'closer to the truth', however uncomfortable that truth may be. Naipaul's project as a writer can then best be seen as one which is located in the need to come to terms with the effects of a self-imposed literary exile and the dislocations of unhousement created by the 'passing away' of Empire. This has however been less a political interest in the making and unmaking of 'Third World' societies than a psychic need to write and rewrite the self within the trauma of that history. In attempting, over a long and distinguished career, to revision his location as twice-born immigrant both within Trinidad and Britain and later, in his exploration of his other 'area of darkness' - India - he has constantly shown that the stories of colonialism and its post-Imperial aftermath engendered what might be called the continuous story of a 'narrative of anxiety'. For over and over again, it is the process of writing itself which becomes the means of travel, a performative act of intervention and survival. And it is through the craft of writing that Naipaul writes himself anew whilst at the same time revisioning the unfinished business of his past.
Whilst he clearly deserves some of the accolades he has received as one of the twentieth century's greatest writers of English prose, he has also frequently been scathing and politically insensitive in his commentaries. Naipaul has always resisted any attempts to be assigned either with national or political affiliations, causes which might limit his intellectual freedom. Yet his work has inevitably had serious political repercussions particularly when, he has explicitly denigrated the potentiality of whole communities as we see as early as The Middle Passage (1962) in which he made the now infamous statement 'Nothing was created in the West Indies' or, more recently, in his Among the Believers which provoked the ire of Muslim readers worldwide for its narrow and reductive vision of Islam. Such abrasive commentaries on the failures of colonial and postcolonial societies have inevitably been read with dismay by many critics. They have also caused much controversy, not least among his fellow writers. Derek Walcott, a fellow Nobel winner and Caribbean poet has criticized his 'chronic disspiritedness' and called him 'V. S. Nightfall' in one of his poems. Salman Rushdie has not only condemned Naipaul's The Enigma of Arrival for being devoid either of passion or love but, more recently, accused him of aligning himself with the dangerous and fascistic elements of Hindu nationalism. Paul Theroux (for whom Naipaul was an early mentor and friend) does not either mince his words in his scathing denouncement of both the man and his work in Sir Vidia's Shadow.
While such attacks on the political irresponsibility of Naipaul's position as a member of a coterie of elitist writers who play largely to a Western readership are not without foundation, his autobiographical and non-fictional essays make a clear case for a fiction which attempts to defy and breakdown traditional boundaries. As such he posits a worldview that is sometimes unpalatable but fearless in its truth-telling, a vision which applies its critical eye as much to the failures in Western history as to the often deracinated protagonists of the 'Third-world' societies he describes. Whilst his recent travelogues have been more sympathetic in tone than perhaps the scathing tone of the harsh denunciations in early pieces such as An Area of Darkness (1964), Naipaul's voice remains (rather, like the traveller at the opening of his Booker-winning novella In a Free State) that of the outsider, the voyeur looking on at a world which he has not entered fully and does not wish to embrace.
Yet Naipaul remains one of the most widely read and admired literary figures of the contemporary world. He has never been afraid to discuss the pains of his own position as we see in Reading and Writing (2000) or, complacent about the responsibilities of his craft (see 1984's Finding the Centre). If in the 1990s Naipaul focussed primarily on non-fiction, he has returned in more recent books such as A Way in the World (1994) and Half a Life (2001) to a more intimate semi-autobiographical voice. Moreover, as is evident in Naipaul's description of his character, Leonard Side, in A Way in the World, it is the reconstitution of memory as active agent and subject of the present which holds the key perhaps to unlocking the manichean divisions of Naipaul's dislocated migrant past. As he says: 'With learning now I can tell you more or less how we all came to be where we were... I can give you that historical bird's eye view. But I cannot explain the mystery ... Most of us know the parents or grandparents we come from. But we go back and back, forever; we all of us go back to the very beginning; in our blood and bone and brain we carry the memories of thousands of beings... We cannot understand all the traits we have inherited. Sometimes we can be strangers to ourselves.'
Naipaul received amongst many other prizes the Booker Prize for Fiction in 1971 for In a Free State. He was knighted in 1989 and won the 1993 David Cohen Award for a lifetime's achievement by a living British writer.
Susheila Nasta, 2002
For an in-depth critical review see V. S. Naipaul by Sumon Gupta (Northcote House, 1999: Writers and their Work Series).
Bibliography
2010
The Masque of Africa
2007
A Writer's People: Ways of Looking and Feeling
2002
The Writer and the World: Essays
2000
Reading and Writing: A Personal Account
1999
Letters Between a Father and Son
1998
Beyond Belief: Islamic Excursions
1990
India: A Million Mutinies Now
1987
The Enigma of Arrival
1981
Among the Believers: An Islamic Journey
1980
The Return of Eva Peron; and The Killings in Trinidad
1977
The Perfect Tenants; and The Mourners
1977
India: A Wounded Civilization
1972
The Overcrowded Barracoon and Other Articles
1969
The Loss of El Dorado: A History
1967
A Flag on the Island
1963
Mr Stone and the Knights Companion
1962
The Middle Passage: Impressions of Five Societies - British, French and Dutch in the West Indies and South America
1961
A House for Mr Biswas
1958
The Suffrage of Elvira