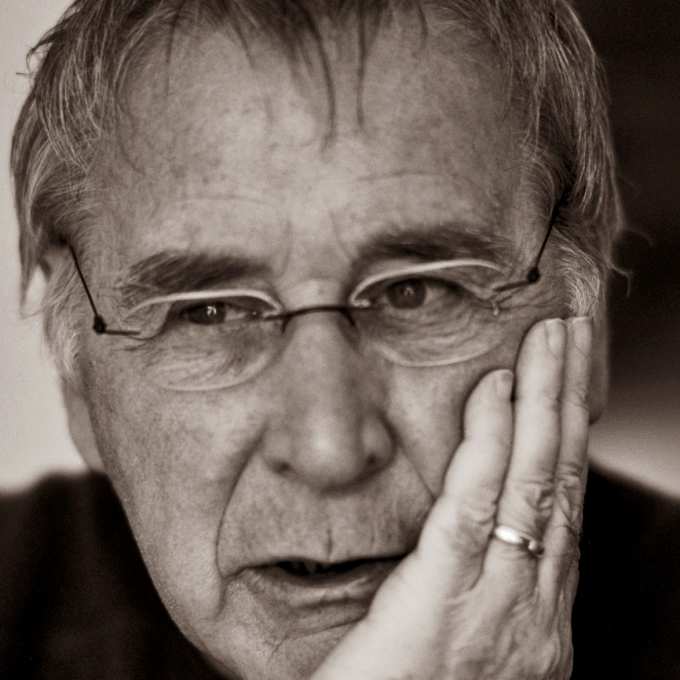 Trevor Griffiths
Publishers:
Agents:
Biography
Trevor Griffiths was born in 1935 in Manchester.
He graduated from Manchester University with a BA in English Language and Literature, and worked as a teacher, liberal studies lecturer, and further education officer for the BBC, before becoming a full-time writer in 1970. He is also a director in theatre and film.
He writes for theatre, television and cinema. His first full-length stage play was Sam, Sam (1972), followed by Occupations (1972);  The Party (1973); Comedians (1976); a new English version of Chekhov's The Cherry Orchard (1978);  Oi for England (1982); Real Dreams (1987); Piano (1990); The Gulf Between Us (1992); Thatcher's Children (1993); and Who Shall Be Happy? (1997). He has also written a number of short plays, including Apricots (1978), Thermidor (1978) and Camel Station (2007).
His television work includes the single plays All Good Men (1977), Through the Night (1977) and Country (1981) , and adaptations of several of his stage plays, including Comedians, The Party, The Cherry Orchard and Hope in the Year Two (1994) (a television version of Who Shall Be Happy ...?) He has also written three series: Bill Brand, an 11-part series, televised in 1976; The Last Place on Earth (1986), a 7-part series televised in 1985; and Sons and Lovers (1982), a 7-part adaptation of D. H. Lawrence's novel. His most recent work for television is the award-winning film, Food for Ravens (1998), which he wrote and directed.
Trevor Griffiths wrote the screenplay for Reds (with Warren Beatty), and for the film Fatherland, directed by Ken Loach. His screenplay These Are the Times, a life of Thomas Paine was published in 2005. 
The Trevor Griffiths Special Collection at the British Film Institute contains a large holding of manuscripts and other writings.
Bibliography
2005
These Are the Times, a life of Thomas Paine
1997
Who Shall Be Happy ...?
1994
Hope in the Year Two/Thatcher's Children
1988
Collected Plays for Television
1986
Judgment Over the Dead (screenplays of television series The Last Place on Earth)
1978
The Cherry Orchard/Anton Chekov
1977
All Good Men/Absolute Beginners
1977
Through the Night/Such Impossibilities
1972
Occupations/The Big House