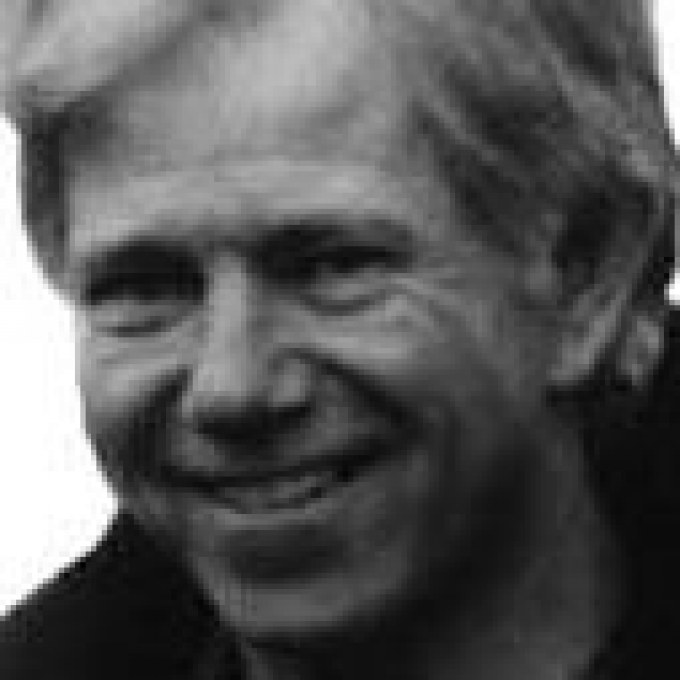 Biography
Tony Ross was born in London in 1938.
He trained at the Liverpool School of Art and has worked as a cartoonist, a graphic designer, as the Art Director of an advertising agency, and as Senior Lecturer in Art at Manchester Polytechnic.
He has illustrated books for many authors, including Roald Dahl, Paula Danziger and Michael Palin, but he also writes and illustrates his own books. His first title was Goldilocks and the Three Bears (1976), since when he has produced a whole series of reworked and updated fairy tales. His series of books about extra-terrestrial teacher Dr Xargle, written with Jeanne Willis, have become extremely popular, as has his much-loved Towser series.
Some of his books have been animated on television and there are several videos featuring his work.
Tony Ross lives in Cheshire.

Bibliography
2001
I Want to be a Cowgirl
2001
A Helping of Horrid Henry
2000
I Don't Want to Go to Hospital
2000
William and the School Report and Other Stories
1999
Furry Tails: A Bumper Book of Ten Favourite Animal Tales
1997
Polly the Most Poetic Person
1997
Theseus and the Minotaur; Orpheus and Eurydice; Apollo and Daphne
1996
Miss Dirt the Dustman's Daughter
1996
Ace Ghosts: A Spooky Tale from Creakie Hall
1996
Ghouls Rule: A Spooky Tale from Creakie Hall
1995
Tales of Amazing Maidens
1994
Through the Looking Glass
1994
You Can't Eat Your Chicken Pox, Amber Brown
1993
Ms Wiz Loves Dracula
1993
It Came through the Wall!
1992
Alice's Adventures in Wonderland
1992
How to be a Little Sod
1991
Even Naughtier Stories
1988
Super Dooper Jezebel
1984
I'm Coming to Get You (Towser Series)
1982
The Reluctant Vampire
1981
The Tale of Admiral Mouse
1978
Little Red Riding Hood
1976
Goldilocks and the Three Bears
Awards
2003
Nestlé Smarties Book Prize (Silver Award)
2000
National Art Library Illustration Award
1999
National Art Library Illustration Award
1998
National Art Library Illustration Award
1990
Kate Greenaway Medal
1986
Deutscher Jugendliteratur Preis (West Germany)
0
Schonste Bucher Aus Aller Welt (East Germany)
0
Zilveren Griffel (Holland)
0
Zilveren Penseel (Holland)