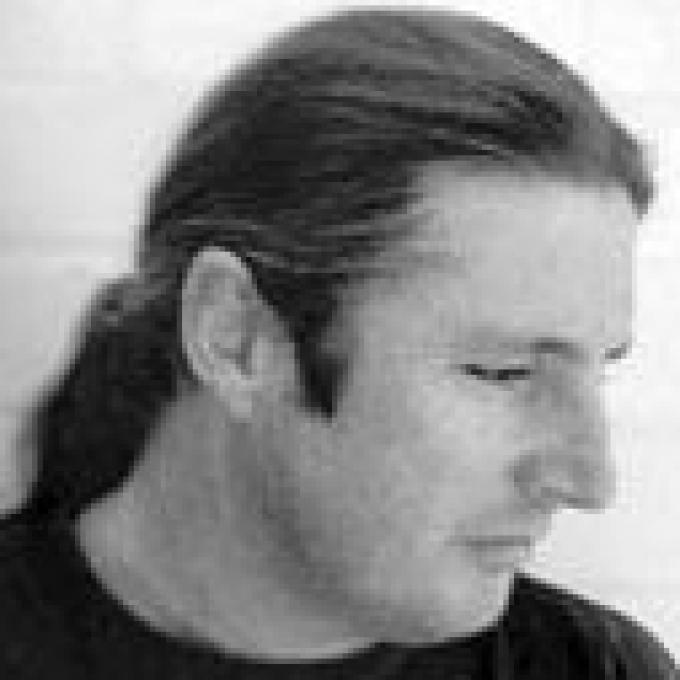 Tim Winton
Publishers:
Agents:
Biography
Tim Winton began his first novel, An Open Swimmer (1982), at the age of 19, while on a Creative Writing course at Curtin University, Perth.
It won the Australian/Vogel National Literary Award, and he has since made his living as a full-time writer.

Born in Perth, Western Australia, in 1960, he is the author of several novels for adults, including Shallows (1986), a novel set in a whaling town, and Cloudstreet (1991), the tale of two working-class families rebuilding their lives, both won prestigious Miles Franklin Awards in Australia. A theatrical adaptation of Cloudstreet toured Australia, Europe and the USA to universal acclaim. His novel That Eye, the Sky (1986) was adapted for theatre by Justin Monjo and Richard Roxburgh, and also made into a film. A second film adaptation was made of In the Winter Dark (1988), featuring Brenda Blethyn. The Riders (1995) was shortlisted for the 1995 Booker Prize for Fiction, and also won a Commonwealth Writers Prize. Many of his books are set in his familiar landscapes of Western Australia.

After writing six of his adult novels, Tim Winton wrote his first book for children, Jesse (1988). Other children's books followed, including a series of three slapstick coming of age books (1992-1998), about the 13-year-old character, Lockie Leonard. The first, Lockie Leonard, Human Torpedo (1992), won the Western Australia Premier's Award for Children's Fiction. It was adapted for the stage by Paige Gibbs and toured nationally with great success.

He is also the author of two collections of short stories, Scission and Other Stories (1987) and Minimum of Two (1987), and co-author of several non-fiction books, including Land's Edge (1993), a travel book about Australia, and the memoirs Island Home: A Landscape Memoir (2014) and The Boy Behind the Curtain: Notes from an Australian Life (2016).
His books include Dirt Music (2001), winner of several awards and shortlisted for the 2002 Man Booker Prize for Fiction, and The Turning (2005), which tells 17 overlapping stories. Breath (2008) won the Miles Franklin Award in 2009. His latest novels are Eyrie (2013) and The Shepherd's Hut (2018).

Tim Winton is patron of the Tim Winton Award for Young Writers sponsored by the City of Subiaco, Western Australia. Active in the environmental movement in Australia he has been named a Living Treasure by the National Trust, and awarded the Centenary Medal for service to literature and the community. He has lived in Greece, France and Ireland, but has now settled in Western Australia with his family.
Critical perspective
'In Australia you looked at and saw the possible, the spaces, the maybes. Here the wilderness was pressed into something else...'
So observes Aussie exile Fred Scully in The Riders (1995), constantly negotiating in his mind with the landscapes of home, and about to depart Ireland with his small daughter on a nightmarish journey around Europe. These are characteristic notes in the novels and stories of Tim Winton, who is one of Australia's best-known writers internationally, both The Riders and Dirt Music (2001) having been short-listed for the Booker Prize for Fiction. His books are boisterous and lyrical by turns, warm-hearted in their depictions of family life but with characters that often have to be in extremis in order to find themselves. They have a wonderful feeling for the strange beauty of Australia; are frequently flavoured with Aussie vernacular expressions, and a good deal of emotional directness. They question macho role models (his books are full of strong women and troubled men) and are prepared to risk their realist credibility with enigmatic, even visionary endings.

Winton is a kind of environmentalist writer. The Australian outback of small settlements, farmlands, forests, mountains, desert landscapes, as well as shoreline towns, are not only locations but also subjects in his work. He is personally active in the environmental movement, fully engaged with the peoples and natural history of his native Western Australia. His concern for ecology is exemplified in the beautifully simply- written 'fable for all ages', Blueback (1998), the elegiac story of a mother and son's involvement with a seemingly ageless but vulnerable old fish, symbol of their campaign to save the local Bay habitat from the developers. As it shows, Winton is a superb writer for and about children; witness his award-winning series of books about 13-year-old Lockie Leonard. Morton Flack, known as 'Ort', is only slightly younger when telling his touching story of family tragedy and survival in That Eye, the Sky (1986). Relations between parents and children are intrinsic to almost all of Winton' s best work, especially in the family saga Cloudstreet (1991) and, in a different way, The Riders. Ort is certainly persuasive, giving us his memories of Dad (paralysed in a car crash and brought home to be nursed), his mother's struggle to hold the family together and his scorn for 16-year-old sister Tegwyn, whom he nevertheless spies upon. Ort lives much of the time outdoors with his beloved 'chooks' (chickens) observing wildlife and quoting his father's saying that 'People should always live near trees'. With the mysterious arrival in their midst of a ragged lay evangelist, Ort's awareness of the natural world starts to blend into the supernatural. 'Funny when you talk to God. He's like the sky', Ort believes, and the family is blessed with a kind of closing epiphany, as the stranger vanishes and light comes 'pouring in like smoke'.

Winton places human stories within natural history, notably in Shallows (1986), where the action takes place during 1978 in Angelus, the last whaling town in Australia. The conflict between whalers and conservationists is personalized in the rupture between newly married Cleve and Queenie; she joins the protesters, while he becomes absorbed in an ancestor's 1831 diary of a whale ship voyage. Other historically rooted conflicts are taking place in the town, between landowner Des Pustling and a retiring but stubborn clergyman, while other local characters succumb to guilt and weariness. Meanwhile, Cleve and the now pregnant Queenie are reconciled, both nursing doubts about their causes, just as the annual migration of Humpback whales arrives offshore. In The Winter Dark (1988) is another highly atmospheric short novel of conflict between human and wildlife interests, mostly told in the voice of old man Maurice. An unknown 'loping' creature is killing livestock and pets in a rural valley, and it starts preying on his fearful mind: 'The dark begins to open up like the ear of God and I babble it all out'. This is a psychological rather than an ecological thriller, though; the creature is never seen, merely glimpsed, and the panicky inhabitants turn out to be more under threat from each other. Boyhood dreams haunt Maurice, heavy drinking blurs the edges, and the survivors revert to a feral lifestyle.

Winton's fascination with fractured characters who are 'fierce about life', receives a much more ambitious development in The Riders. Fred Scully is a case in point: his wife fails to arrive at Shannon airport to commence their new life together in Ireland, and their seven-year-old daughter Billie is traumatized into muteness. Their search for her takes them to the scenes of past happiness, firstly to a Greek island among the expatriates, then to Florence and Paris, lured on by enigmatic clues about her whereabouts. They suffer together, and the people they encounter seem equally injured by life. But Scully's problems are also self-inflicted: midnight mass in Notre Dame Cathedral at Christmas time is ruined by him, and Billie must come to his rescue. By the time they reach Amsterdam and the virtual disintegration of Scully's personality, they have developed a new relationship. The novel is a brilliant rendering of subjective and unstable states of mind - Scully's desperation, his going over troubled dreams and memories. There are mysterious elements also at work (like the big cat-like creature in the valley, we never meet Scully's wife but sense her presence). In a curiously effective conclusion, Scully revisits the hallucinatory horsemen he saw in an early vision by a ruined Irish castle.
The lead female character in Dirt Music is Georgie Jutland, a 40-year-old ex-nurse and stepmother of two children, living a prosperous if unsatisfied life in the coast town of White Point in Western Australia. She stirs the plot by betraying her dull husband, a local lobster fisherman, becoming involved with Lu Fox, a troubled younger man who is also a poacher. He is another piece of damaged maleness, oppressed by his past: 'the way he lives is a project of forgetting'. Like Scully, he goes travelling, firstly searching out the asbestos mining town that killed his father. Its surrounding landscape is strangely beautiful: 'This is the Pilbara. Everything looks big and Technicolor. Ahead the stupendous iron ranges. There are trees again. This land looks dreamt, willed, potent.' Again, those he meets along the way are 'lost people'; some drifters, some experiencing intense pain. He learns to survive alone on a remote island, playing games with sharks and admiring 'the carnal sociability of the buggers'. Georgie and her reconciled husband fly to the area to search for him. Fox is yet another Winton character to be beset by dreams, flashbacks and memory; their journeys of self-discovery are connected to their relationship with the natural world. Tim Winton brings his human and environmental themes together in ways that are always intensely realized and touching.
Dr Jules Smith, 2003
Bibliography
2016
The Boy Behind the Curtain: Notes from an Australian Life
2014
Island Home: A Landscape Memoir
1998
Lockie Leonard, Legend
1995
The Collected Shorter Novels of Tim Winton
1995
Lockie Leonard, Scumbuster
1993
Blood and Water: Stories
1992
Lockie Leonard, Human Torpedo
1991
The Bugalugs Bum Thief
1987
Scission and Other Stories
Awards
2009
Commonwealth Writers Prize (South East Asia and South Pacific Region, Best Book)
2009
Miles Franklin Award (Australia)
2005
Christina Stead Prize for Fiction (Australia)
2005
Colin Roderick Award (Australia)
2005
Commonwealth Writers Prize (South East Asia and South Pacific Region, Best Book)
2005
Queensland Fiction Prize (Australia)
2003
Australian Society of Authors Medal
2002
Australian Booksellers Association Book of the Year Award
2002
Man Booker Prize for Fiction (shortlist)
2002
Miles Franklin Award (Australia)
2002
New South Wales Premier's Literary Award
2001
Western Australian Premier's Book Award Premier's Prize
1999
WAYRBA Hoffman Award for Young Readers (Australia)
1998
Bolinda Audio Book Awards (Australia)
1998
Family Award for Children's Literature (Australia)
1998
Wilderness Society Environment Award (Australia)
1995
Booker Prize for Fiction (shortlist)
1995
Commonwealth Writers Prize (South East Asia and South Pacific Region, Best Book)
1994
Australian Book of the Year
1993
American Library Association Best Book for Young Adults Award
1993
Wilderness Society Environment Award (Australia)
1991
Miles Franklin Award (Australia)
1991
NBC Banjo Award for Fiction (Australia)
1991
West Australian Fiction Award
1990
Western Australian Premier's Award for Children's Fiction
1985
Western Australian Council Literary Award
1984
Miles Franklin Award (Australia)
1981
Australian Vogel National Literary Award