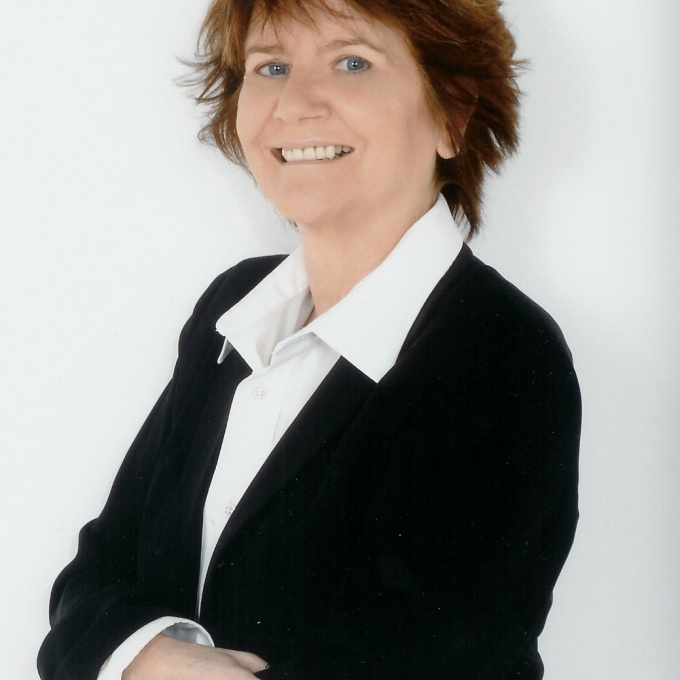 Theresa Breslin
Publishers:
Agents:
Biography
Theresa Breslin is the critically acclaimed author of over 30 books whose work has been filmed for television and dramatised on radio. Her prizewinning books are in translation in a number of languages.
She writes books for children and young adults, with some titles especially suitable for Engish as an Additional Language readers. Many adults read her young adult books and some of these are published as adult titles outside the UK. Her stories range from historical tales to modern life, from school stories to fantasy and science fiction, with a seasoning of humour where appropriate.
She was born and brought up in Scotland, and worked as a librarian before taking up writing full time. Her books for younger readers include Bullies at School (1993) and The Magic Factory series (2007): for middle readers, the four Dream Master books (1999-2005) and Simon's Challenge (1988), which won the Young Booktrust Kathleen Fidler Award. Her books for young adults include: Whispers in the Graveyard (1994), winner of the Carnegie Medal, which deals with the problem of dyslexia through its central character Solomon; and Divided City (2005), exploring themes of prejudice and conflict resolution, which won the Catalyst Book Award and the RED Book Award. It was shortlisted for eight other awards and chosen for the Irish 'One Book' Community Reading Project. Two of her recent historical novels, Remembrance (2002), a tale of youth in World War One, and The Medici Seal (2006), featuring Leonardo da Vinci in a tale of intrigue, murder, and betrayal, were both shortlisted for major awards.
Theresa Breslin is passionate about literacy in both adults and children and believes that the skills of reading and creative writing can enhance a person's life enormously. She is a far-travelled and widely experienced speaker, taking part in Conferences, Book Festivals, Staff In-service sessions, author visits, and workshops in schools and on community projects.
She is a respected contributor to professional journals on the subject of literature and literacy and has written a number of fiction books and stories, about and for, challenged readers. She is an official Reading Champion of the Scottish Government, started the West of Scotland Children's book group and has served on the UK government advisory committee for Public Lending Right and on the Board of Scottish Booktrust. She co-ordinated the Scottish Writers project, producing a BAFTA nominated CD Rom to promote fiction to 14-16 year olds.
In 2000, she was awarded lifelong Honorary Membership of the Scottish Library Association for services to children's literature and librarianship.
In 2012, she edited An Illustrated Treasury of Scottish Folk and Fairy Tales. Two of her recent books are for older readers: Spy for the Queen of Scots (2012) and Ghost Soldier (2014).
Bibliography
2013
Spy for the Queen of Scots
2012
An Illustrated Treasury of Scottish Folk and Fairy Tales
2010
Prisoner of the Inquisition
2008
The Nostradamus Prophecy
2004
Through Sand Snow and Steam
2004
Dream Master: Arabian Nights
2004
Prisoner in Alcatraz
2003
How Plays Work: A Practical Guide to Playwriting
2003
Dream Master: Gladiator
2001
Adventure Stories for 10 year olds
2000
Dream Master: Nightmare!
1999
Blair Makes a Splash
1999
Centuries of Stories
1998
Just What I Always Wanted
1997
Across the Roman Wall
1995
A Homecoming for Kezzie
1995
Dear Mum, Don't Panic!
1994
Amazing Adventure Stories
1994
Whispers in the Graveyard
1989
Different Directions
Awards
2011
Northern Ireland Children's Book Award
2011
UK Literacy Association Children's Book Award
2007
Booktrust Teenage Prize
2007
Cumbrian Schools' Book Award
2007
North-East Book Award
2007
Royal Mail Scottish Children's Book Award
2006
Calderdale Children's Book of the Year Award
2006
Hillingdon Schools Book of the Year Award
2006
Manchester Book Award
2006
New York Library Book of the Teen Age (US)
2006
Sheffield Children's Book Award
2006
Stockport Schools' Book Award
2005
Lancashire County Library Children's Book of the Year Award
2004
South Lanarkshire Book Award
2003
American Library Association Best Book for Young Adults Award
2003
North-East Book Award
2003
Sheffield Children's Book Award (Longer Novel)
2000
BAFTA (Interactive Entertainment)
2000
Children's Book Award
1997
Sheffield Children's Book Award (Longer Novel)
1994
Children's Book Award
1994
Lancashire County Library Children's Book of the Year Award
1993
Children's Book Award
1992
Scottish Booktrust Best of the Decade Award
1988
Young Booktrust Kathleen Fidler Award