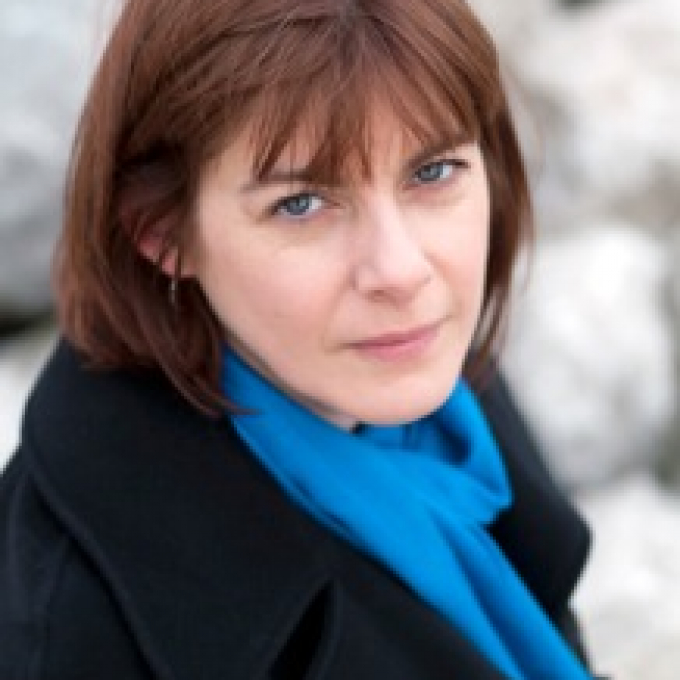 Susanna Jones
Publishers:
Agents:
Biography
Susanna Jones was born in 1967 and grew up in Yorkshire.
She studied drama at London University where she became interested in Japanese culture after studying Japanese Noh theatre. This led to her living and working in Japan for several years as a teacher of English in Nagoya, and later in Tokyo, where she also worked as a radio script editor.
While living in Tokyo she started her first novel, The Earthquake Bird (2001), a murder story. This novel won a Crime Writers' Association John Creasey Memorial Dagger, a Mail on Sunday/John Llewellyn Rhys Prize, and a Betty Trask Award.
Her second novel, Waterlily (2003), is a tale of suspense focusing on the relationship between an Englishman and a Japanese teacher, whose paths cross on the ferry to Shanghai. Her third and fourth novels are The Missing Person's Guide to Love (2007), and When Nights Were Cold (2012). She has also edited an illustrated collection of non-fiction stories, The Illustrated Brighton Moment (2008), with the illustrator Lawrence Zeegan. 
Susanna Jones studied for an MA in Writing at the University of Manchester and now lectures in Creative Writing at Royal Holloway, University of London. She currently lives in Brighton. 
Critical perspective
The old boundaries between crime and literary fiction are becoming increasingly blurred, as literary novelists write detective stories and the work of writers such as Ruth Rendell and P. D. James wins critical plaudits. In the expanding territory of the literary thriller sits Susanna Jones.
Jones's novels could usefully be described as 'suspense fiction', a term we associate with the work of Patricia Highsmith and, more recently, Rendell writing as Barbara Vine. Suspense fiction, in its frequent use of memory as a narrative device, and its depiction of the interior world of its characters, does not have the relentless desire for plot at the expense of anything else that can mar many works; its slower pace can add an extra literary dimension, as well as building tension more subtly. This is Jones's forte.
Jones's debut, The Earthquake Bird (2001), has mystery within its very title. What is an 'earthquake bird'? All we discover is that it is the imagined source of a sound that prefigures danger; it may warn of earthquakes, but also of something more sinister and uncanny. Lucy Fly, the protagonist, is under arrest for murder, and the narrative is her private confessional – the female story that she resists telling the (masculine) police officers. The tone of the novel's opening illustrates the book's tensions perfectly:
'Early this morning, several hours before my arrest, I was woken by an earth tremor. I mention the incident not to suggest that there was a connection … I am simply relating the sequence of events as it happened. It has been an unusual day and I would hate to forget anything.'
A simple, controlled and formal style relays intense emotion (rather like in the work of Anita Brookner); the arrest initially seems almost secondary to other events, the detached tone mirroring Lucy's coolness.
Lucy Fly is not quite a postmodern unreliable narrator but, like Barbara Vine's heroine in Grasshopper (2000), she is not in control of events around her (she caused her brother to die, rather than murdering him), and is not quite in control of her story and confession. This is indicated by her frequent use of the pronoun 'she' when talking about herself, which gives a fragmented effect, and reinforces her detachment. At one point, we are told that Teiji, her lover, does not hear the story she is telling; Lucy tells us that another strand has been made up, just after she has narrated it. And after learning that Teiji has said she was 'a bit strange', Lucy then admits that the remark did not come from nowhere, and explains how one of her stories prompted the remark.
Like Brookner too, Jones writes of exiles, figures taking long night walks around 'alien' cities. Through Lucy, we experience a strange Tokyo by night; through her eyes too we see memorable visual images. Meeting Teiji for the first time, they gaze into a puddle, in which he is taking a photograph of reflections of city lights; we see Mount Fuji's peak, apparently suspended in the sky like the 'ghost of a mountain'.
Water Lily (2003), Jones's second novel, uses a different narrative structure. The story is split between the points of view of Runa, a young woman whose teaching career is in danger due to her affair with a pupil, and Ralph, an unappealing middle-aged Englishman searching for an Eastern bride. The story advances partly by way of Runa's memories. The book is, of course, primarily a mystery; yet like the best crime works it subtly comments on the world around it. Although Runa is Japanese, unlike Lucy in the previous novel, she has been an outsider at University and has now transgressed by her affair and her stealing of her sister's identity. This leads her to becoming an exile.  Ping, her friend from her student days has given her a false address and is lost to her: Jones is mirroring a world of ephemeral connections, transitory friendships, and people who are never quite what they seem. This makes for a compelling mystery, but is also a representation of the world in the twenty-first century. Ralph is clearly an attack on the Western man who, like his Imperial forefathers, still plunders the East; yet his fate is not quite what we would expect. The reader is denied the restoration of order that comes at the end of cosy crime fiction; in Jones's universe, danger will always remain.
Jones's third novel, The Missing Person's Guide to Love (2007) shows a change of direction in that the setting is now the hated Yorkshire of the first novel, and the focus (in classic suspense fiction style) is on the uncovering of past events: boundaries between past and present, truth and illusion, dissolve. It might seem a surprise that Jones has 'come home' in her fiction; perhaps she has changed her mind about Yorkshire. As in the world of her novels, anything can happen. No greater praise could be applied to Jones than the words of Nicola Smyth, reviewing Water Lily:
'Her characters share a murky vision of a world in which everyone and everything is slightly off-kilter. Their inability to see each other clearly, to know anyone intimately, leaves them under constant threat. That element of the surreal is shared by her fellow traveller, David Mitchell. Jones's subdued style has fewer fireworks, but shows the same spark of originality.' (The Independent on Sunday, 23 March 2003).
Mitchell is seen as one of Britain's leading literary writers; if Jones can be compared to him, it demonstrates once again that, just because a book such as Water Lily may be subtitled 'A Novel of Mystery', that does not mean it cannot have literary value too. Jones's amoral worlds resonate in the mind, and there must be many eagerly waiting to see what she will produce next.
Dr Nick Turner, 2010
Bibliography
2012
When Nights Were Cold
2008
The Illustrated Brighton Moment
2007
The Missing Person's Guide to Love