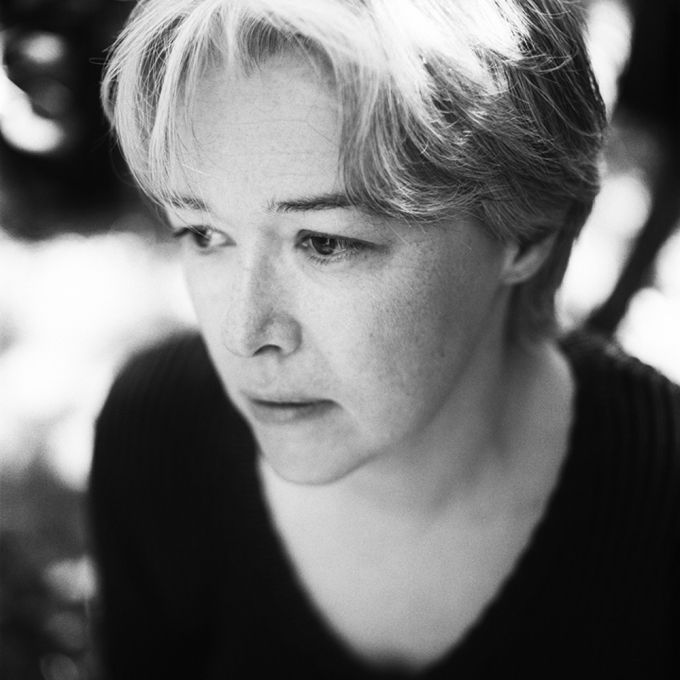 Susanna Clarke
Publishers:
Agents:
Biography
Susanna Clarke was born in Nottingham in 1959, and spent her childhood in Northern England and Scotland. 
She studied philosophy, politics and economics at St. Hilda's College, Oxford and taught in Turin and Bilbao for two years, before becoming an editor at Simon and Schuster in Cambridge, working on their cookery list. She is the author of seven short stories and novellas, published in anthologies in the USA. One of her short stories, 'The Duke of Wellington Misplaces His Horse' was published in a limited edition, and her story 'Mr. Simonelli or The Fairy Widower' was shortlisted for the World Fantasy Award 2001. 
In 2004, her first novel, Jonathan Strange & Mr Norrell, was published. It tells the story of two magicians in early 19th-century London and was shortlisted for the 2004 Guardian First Book Award and the Whitbread First Novel Award.
Susanna Clarke lives in Cambridge. Her most recent book is The Ladies of Grace Adieu (2006), a collection of short stories.
Critical perspective
Susanna Clarke's debut novel was nothing if not distinctive.
Nobody could have predicted in 2004 that an 800-page story about 19th-century magicians and fairies would top the bestseller lists. Yet Jonathan Strange & Mr Norrell (2004), which took Clarke over ten years to write, became a huge publishing phenomenon. It has since been translated into many languages, and excited considerable film adaptation interest too.
Set in the early nineteenth century, the novel describes an England where 'theoretical magicians' study learned texts but nobody actually practices magic. So when a group of scholars in York discover someone capable of actually performing spells, it's a major event. After proving his credentials by making the statues of York Minster come to life, Mr Norrell leaves behind a reclusive scholarly life and moves to London, where he quickly becomes the toast of high society. Unfortunately, his jealous and guarded personality doesn't make him the easiest person to get along with, and when he agrees – at first reluctantly – to tutor a pupil, everyone gets along with his protégé much better. Jonathan Strange comes to magic quite by chance but finds he has rather a gift for it, and together the two magicians make an astonishing impact on the worlds of politics, war and society with their very English brand of magic. Strange becomes magician to the Duke of Wellington, assisting in his military campaigns in Europe. But Norrell is closely guarded by insidious hangers-on, and eventually a rift develops between master and pupil, and the two go their separate ways – inevitably becoming rivals. Neither magician seems to have taken very seriously an ancient prophecy concerning their roles in the resurrection of magic in England, and eventually, in order to save his own wife, Strange is forced to join forces again with Norrell in a cataclysmic finale.
Much of the achievement of the book rests on its winning combination of the worlds of fantasy and society. The novel manages to be both witty and scholarly, driven by plot yet adept at leisurely character development, and as concerned with drawing rooms and high society as it is with dusty magicians' libraries and other-worldly landscapes. At the centre of the book is the premise that magic has a long and honourable tradition in England, now being revived to glorious acclaim by Norrell and Strange after a dormant few hundred years. Of course, making the extraordinary and impossible seem perfectly plausible is the stock-in trade of fantasy writing, and Clarke has written of her instincts for making magic seem convincing: 'It seemed to me that you make magic real by making it a little prosaic, a little difficult and disappointing — never quite as glamorous as the other characters imagine. As one of the characters says in Strange & Norrell: 'Magic! Do not speak to me of magic! It is just like everything else, full of setbacks and disappointments.' That's a very key statement.'
The recreation of historical period in the book is compelling, and Clarke has talked of how much research she did, and how she enjoyed reading up on military history in particular. Real characters like Wellington, Lord Byron, King George III and Napoleon are convincingly mixed with original creations, and the magical tradition connects the 19th-century events of the book with the Middle Ages and beyond.
Clarke's influences are appropriately eclectic. She has claimed Jane Austen is her favourite writer, because she 'got as close to perfection as anyone can', but also cites as influential Charles Dickens, fantastical postmodernist Neil Gaiman, Tolkien, the comics of Alan Moore, and the script-writing team behind Buffy the Vampire Slayer. An enduring fascination with magicians was prompted by reading C.S. Lewis as a child, but she claims that her closest model for creating convincing magical masters was Ursula Le Guin's Earthsea trilogy.
'I feel very much at home in the early nineteenth century and am not inclined to leave it,' Clarke said at the time Jonathan Strange was published, and her second book, a collection of short stories entitled The Ladies of Grace Adieu (2006), sees her on very familiar ground. Many of the nine stories are set in the same period, and some, including the title story, feature characters from the novel (the Gloucestershire village of Grace Adieu first appeared as a footnote in Jonathan Strange, and Strange himself turns up in the story).
Although some of the tales vary in their historical period – there are expeditions into the sixteenth and eighteenth centuries – magic remains very much their central theme. From the start the creation of a convincing magical tradition is restated with a persuasive introduction by one 'Professor James Sutherland', a fairy expert from the University of Aberdeen. But in particular, it is the connections between the human and fairy worlds which Clarke explores in the book – some of which are harmonious (as in 'Tom Brightwind or How the Fairy Bridge Was Built at Thoresby'), some more sinister ('Mr Simonelli or The Fairy Widower', 'Mrs Mabb', 'On Lickerish Hill'), and some humorous ('John Uskglass and the Cumbrian Charcoal Burner'). In each Clarke creates an utterly convincing world where the presence of fairies, magic, enchantments and changing landscapes are perfectly plausible.
If there was ever a niche market for English historical magical fiction, Susanna Clarke has clearly captured it. But, as the success of Jonathan Strange & Mr Norrell demonstrates, her highly accomplished work deservedly appeals to far broader an audience than fantasy readers.
Susan Tranter, 2007