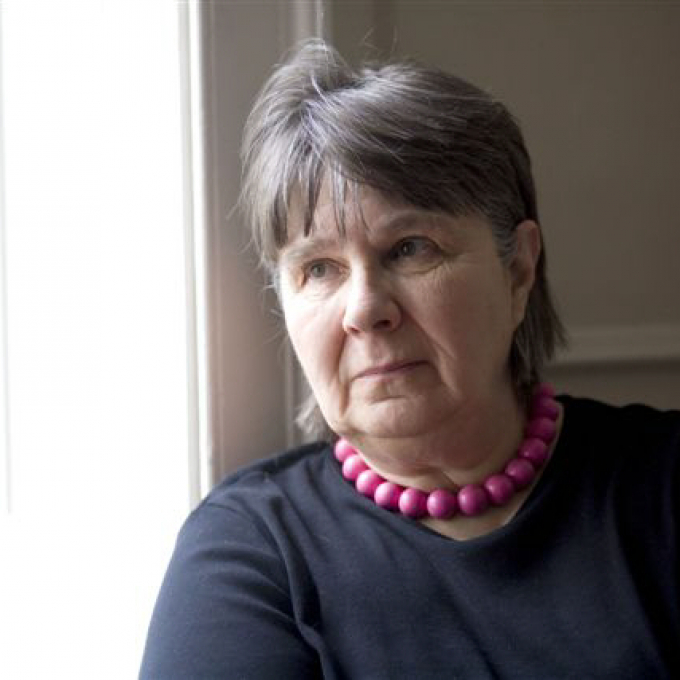 Susan Hill
Publishers:
Agents:
Sheil Land Associates Ltd
Biography
Novelist, children's writer and playwright Susan (Elizabeth) Hill was born in Scarborough, England, on 5 February 1942.
She was educated at Scarborough Convent School and at grammar school in Coventry, before reading English at King's College, London, graduating in 1963 and becoming a Fellow in 1978.
Her first novel, The Enclosure, was published in 1961 when she was still a student. She worked as a freelance journalist between 1963 and 1968, publishing her third novel, Gentleman and Ladies, in 1968. She became a Fellow of the Royal Society of Literature in 1972 and was a presenter of BBC Radio 4's 'Bookshelf' from 1986 to 1987. In 1996 she started her own publishing company, Long Barn Books, editing and publishing a quarterly literary journal, Books and Company, in 1998.
She won a Somerset Maugham Award for I'm the King of the Castle (1970); the Whitbread Novel Award for The Bird of Night (1972); and the Mail on Sunday/John Llewellyn Rhys Prize for The Albatross (1971), a collection of short stories. 
Since then she has written many other novels including Strange Meeting (1971), set during the First World War; In the Springtime of the Year (1974); The Woman in Black (1983); Air and Angels (1991); The Mist in the Mirror (1992); The Service of Clouds (1998); and Mrs de Winter (1999), a sequel to Daphne du Maurier's Rebecca. The Woman in Black (1983), a Victorian ghost story, was successfully adapted for stage and television and is one of Susan Hill's most commercial successes. Her recent novels include the series of Simon Serrailler crime novels and various further ghost stories. 
Susan Hill is also the author of two volumes of memoir, The Magic Apple Tree: A Country Year (1982), about her life in rural Oxfordshire during the 1970s, and Family (1989), in which she writes about her early life in Scarborough.
Her books for children include The Glass Angels (1991); Beware, Beware (1993); King of Kings (1993) and The Battle for Gullywith (2008). She has also written radio plays, a number of books of non-fiction and has edited several anthologies of short stories including two volumes of The Penguin Book of Modern Women's Short Stories, published in 1991 and 1997.
Her latest collection of short stories is Farthing House: And Other Stories (2006) and her latest novel is Black Sheep (2013). 
Susan Hill is married to the Shakespeare scholar Professor Stanley Wells. She moved back to the sea, but this time to North Norfolk, in 2013. 
Critical perspective
Susan Elizabeth Hill is a prolific writer: the author of numerous novels, collections of short stories, non-fiction and children's fiction as well as a respected reviewer, critic, broadcaster and editor.
Above all though it has been Hill's novels - of which there are now more than a dozen - that have captured the public's imagination. Hill has a talent for storytelling, for producing what one Guardian reviewer has called 'a rattling good yarn'. A skilled editor of the work of others (see, for example, her two volume The Penguin Book of Modern Women's Short Stories (1991)), it is clear that Hill applies those editorial skills just as rigorously to her own prose. As a result, her writing reveals an enviable capacity for generating and maintaining suspense through the deployment of fast moving, agile plots. That one of her best loved novels, The Woman in Black (1983), is still running as an adaptation in London's West End, (some 25 years after it was first published!), is an indication of the seductive power of her prose.Viewed as a whole, certain patterns, images and devices can be seen recurring through Hill's varied fiction of the past forty years. Indeed, it is the repetition and recognition of familiar metaphors and tropes that constitutes one of the pleasures of her work. Typically Hill's writings revolve around wealthy, well-to-do families of the nineteenth and early twentieth century. Even her novels set in modern times have a 'days gone by' feel about them, such as The Various Haunts of Men (2004), which was shortlisted for the 2006 Theakston's Old Peculier Crime Novel of the Year. Somewhat like an Inspector Morse narrative, The Various Haunts of Men is set in a small cathedral town, closeted from the modernity of the city. Compared, in a positive fashion, with the serial detective fiction of P. D. James, this was the first of a new and popular crime series by Hill, that to date includes The Pure in Heart (2005), The Risk of Darkness (2006) and The Vows of Silence (2008).
Many of Hill's fictional families are dysfunctional, broken, or about to be broken and the protagonists appear isolated, or awkward in the company of others. Many of them occupy haunted properties, such as The Man in the Picture (2007) and her recent novel for younger readers, The Battle for Gullywith (2008). They centre on characters like Thomas Cavendish, the Cambridge University tutor of Air and Angels (1991), Sir James Mammoth (The Mist in the Mirror: A Ghost Story (1992)) and Arthur Kipps (The Woman in Black). These lofty figures explain something of the seductiveness of Hill's prose, which flirts at times with a romantic image of an aristocratic England, a sentimental vision of the country before (or during) the war and imperial decline. However, this is only half the story. Hill's novels are rarely, if ever, conventionally 'romantic', filled as they are with darker, more disturbing images of death, loss and haunting.Hill's early novel, I'm the King of the Castle (1970) is typical here in terms of its combination of an older, seemingly innocent Victorian England with an account of childhood greed, malevolence and evil. Winner of the Somerset Maugham Award the novel tells the story of an isolated Victorian property ('The Warings'), home to Mr. Hooper and his son Edmund. Things start to go badly wrong when a mother and her son (Kingshaw) move in. To Edmund, Kingshaw (Hill has a thing about loaded names!) is an intruder rather than a companion and must be punished for his presence. I'm the King of the Castle is a disturbing novel about the fears and fantasies of childhood, a gothic tale brimming with locked rooms, attic, moonlight and moths.It has been pointed out on more than one occasion that the darker side of Hill's work is informed by the tragic circumstances surrounding her own life, including the death of her first partner, second child and her own near-death experience (Hill is anaphylactic). Certainly childhood is a prevailing theme that haunts Hill's fiction, from I'm the King of the Castle to her most recent collection of short stories, The Boy who Taught the Beekeper to Read (2003), where a string of young boys and girls develop often unsettling relationships with older people.
In the Springtime of the Year (1974) is a semi-autobiographical novel about loss. This subtle work of fiction describes the sense of loneliness and isolation felt by Ruth following the sudden death of her husband. Shortly after the publication of this melancholy, moving text, Hill announced her retirement from writing. However, a decade later she made a memorable return to fiction in the form of The Woman in Black. The Woman in Black is essentially a ghost story. Like a number of her books, it borrows imaginatively from the styles and conventions of the nineteenth century realist novel. Many of the images and themes of the book are drawn from this tradition and will be familiar to the 'knowing' reader: the city as a site of disease, for instance. The text self-consciously signals its literary heritage through its title (a playful reversal of Wilkie Collins's Victorian ghost story, The Woman in White) and through its references and allusions to Dickens's Great Expectations: 'I had expected it [the late Mrs. Drablow's house] to be a shrine to the memory of her husband of so short a time, like the house of poor Miss Havisham'. The Woman in Black is by no means simply a faithful reproduction of the 'past masters' however. The compressed prose and the nuanced characterisation, along with the clever use of silence and the unsaid suggest that this is also very much a modern novel about modern times.
In the 1990s Susan Hill wrote a number of novels which built upon the characteristic themes of her earlier work. In 1993, Mrs De Winter was published as a sequel to Daphne Du Maurier's classic, Rebecca, further demonstrating her ability to work within and beyond traditional literary styles and conventions. Similarly her recent novella, The Beacon (2008) with its remote rural setting and family revenge narrative, deftly evokes Brontë's Wuthering Heights. Other novels, such as Air and Angels (1991) and The Mist in the Mirror (1993) describe the unsettling, life changing encounters of respectable gentlemen. Meanwhile, her most recent novel, The Service of Clouds (1998) contains a dual narrative, that shifts between the world of a mother and her son. Through the echoes and parallels that emerge between their lives we are given one of Hill's most perceptive and sensitive explorations into the psychology of family relationships.
Dr James Procter, 2009
Bibliography
2014
The Soul of Discretion
2012
A Question of Identity
2011
The Betrayal of Trust
2010
The Shadows in the Street
2009
Howards End is on the Landing
2008
The Battle for Gullywith
2007
The Man in the Picture
2006
Farthing House: And Other Stories
2006
The Risk of Darkness
2004
The Various Haunts of Men
2003
The Boy Who Taught the Beekeeper to Read
1998
The Service of Clouds
1997
Listening to the Orchestra
1997
The Second Penguin Book of Modern Women's Short Stories
1995
Contemporary Women's Short Stories
1995
Reflections from a Garden
1994
The Christmas Collection
1992
The Mist in the Mirror: A Ghost Story
1992
A Very Special Birthday
1991
The Penguin Book of Modern Women's Short Stories
1990
The Parchment Man: An Anthology of Modern Women's Short Stories
1990
Stories from Codling Village
1990
I Won't Go There Again
1990
The Walker Book of Ghost Stories
1988
Can It Be True?: A Christmas Story
1988
The Spirit of the Cotswolds
1987
Lanterns Across the Snow
1986
The Lighting of the Lamps
1985
The Ramshackle Company
1983
People: Essays and Poems
1982
The Magic Apple Tree: A Country Year
1979
The Distracted Preacher and Other Stories by Thomas Hardy