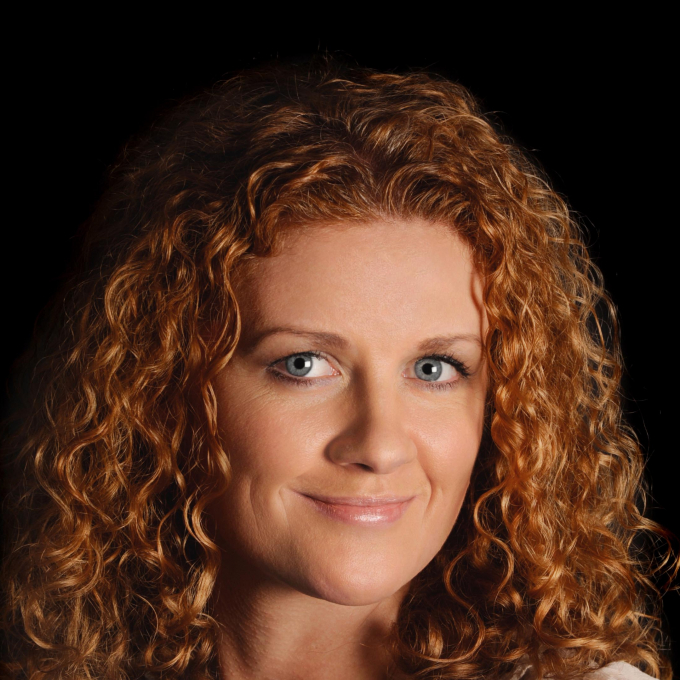 Susan Fletcher
Publishers:
Agents:
Biography
Susan Fletcher was born in Birmingham in 1979.
She studied Creative Writing at the University of East Anglia, and lives in Stratford-upon-Avon. Her first novel, Eve Green (2004), tells the story of eight-year-old Evie, who is sent to a new life in rural Wales, where she discovers a family secret. Eve Green won the 2004 Whitbread First Novel Award and the 2005 Betty Trask Prize.
Her second novel, Oystercatchers, was published in 2007, and her third, Corrag, in 2010. Corrag was shortlisted for the 2010 John Llewellyn-Rhys Memorial Prize and tells the story of Corrag, imprisoned as a witch in 1692.
Since then she has written two further novels, The Silver Dark Sea (2012) and A Little in Love (2014), her debut teen novel inspired by the Victor Hugo classic Les Misérables. 
Critical perspective
Susan Fletcher's themes are manifold: she deals with loss, loneliness, guilt and the physic damage caused by the burden of keeping secrets.
Her characters are at the mercy of the wanton malice of chance, yet they are also imprisoned within their own failings, seeking release. Both Eve Green (2004) and Oystercatchers (2007) are based around the reminiscence of narrators who wish to share the shame they feel for the wrong they have done in their lives. These novels, confessional in form, are necessary expiations, excavations of years of accumulated remorse. The eponymous heroine of Fletcher's debut, soon to give birth to her first child, laments her reckless actions after the disappearance of a girl in her village, while Moira Stone in Oystercatchers, sitting at the bedside of her comatose sister, hopes to atone for having spent her life wishing her younger sibling harm.
Although Eve Green and Moira Stone share a similar need to confess, they are distinct in character. The clue is in the surnames. Eve's tale is one of an innocent and naive girl forced to confront the brutal realities of life, while Moira is seeking to come to terms with her own cruelty and coldness, dark aspects of personality which she has cultivated as much as checked. It is far easier to feel sympathy for Eve. She loses her mother, does not know if her father is alive or dead, and has to relocate from Birmingham to her grandparents' farm in North Wales when she is only seven years old. Moira is far more fortunate and yet refuses to accept this. When she wins a scholarship it becomes something about which she can sulk. When her sister is born she believes she has been relegated in the eyes of her parents, that she is no longer capable of commanding attention and affection. At boarding school, lonely and bullied by the other children, she becomes increasingly bitter about the baby at home, but even then there is the sense that Moira is forcing her own unhappiness. However, while Moira is less pleasant company than Eve, her self-absorption is more intriguing than the latter's often dreamy wistfulness.
Fletcher's second novel is far more emotionally bleak in tone and spirit than her first: indeed, it is an extended study of resentment. Moira feels responsible for the coma her sister Amy is lying in, but feels that Amy is responsible for the disturbed state of her soul; and so she has forced herself into this private reckoning, telling stories of her selfishness and betrayal to a woman who cannot hear her. This conceit works well: Moira's vanity becomes all the more marked given the helpless state her sister is in. Is it no act of courage to come clean to someone who has no right of reply.
Susan Fletcher's talent lies in her descriptive power, her use of resonant detail, her rendering of the sudden shifts, hidden corners, endless discoveries and habitual cruelties of childhood. She is very much alive to the human capacity for self-mythologizing, finding just the right amount of sentiment and nostalgia, and her exploration of the gradual corruption of this fragile time is affecting.
Fletcher is particularly strong on the evocation of place; the mountains and sea are truly alive in her novels. She captures the almost hallucinatory moods and rhythms of seasons and tides. These are novels of storm clouds and seabirds, skies threatening rain, lakes and bogs and cold bracing air. Against the power of the natural world her all too human characters appear vulnerable, breakable. Any resilience demonstrated seems all the more extraordinary in the circumstances of a life exposed to elements of all descriptions.
While many critics have praised Fletcher's style, her languid, graceful prose, the gaps she leaves in her sentences, the natural lyricism, to my mind it is her treatment of loss that makes her an interesting writer. The loneliness of loss lies at the very heart of these novels. In Eve Green, Eve loses her mother, her father, her home; her grandparents are trying to cope with the death of their daughter; and the missing girl makes the blood of the townsfolk run hard in the veins, the human lack a cold chill to the system. In Oystercatchers Moira welcomes her sister into the world as the end of her own dominant position in the life of her family, while her mother has had several miscarriages. Amy's coma also represents a loss of a very distressing kind, an absence that is, at the same time, a continuing physical presence. Fletcher's characters are filled with a passionate desire to wake up out of trauma and guilt. They wish to fully accept and occupy the passing moment. The pathos comes from the recognition on the part of the protagonists that there are limitations to this; that human beings can never truly manage to live outside of the prisons of their own pasts and selves.  
Susan Fletcher shows the difficulty of living in the shadow of mistakes, the ever present tug of lies and betrayals. In her work to date she has demonstrated the psychological compromise involved in the accommodation of the consequences of personal failure, and in so doing, has also revealed the consolations of love, the healing power of feeling wanted, and of wanting someone else.
Susan Tranter, 2008