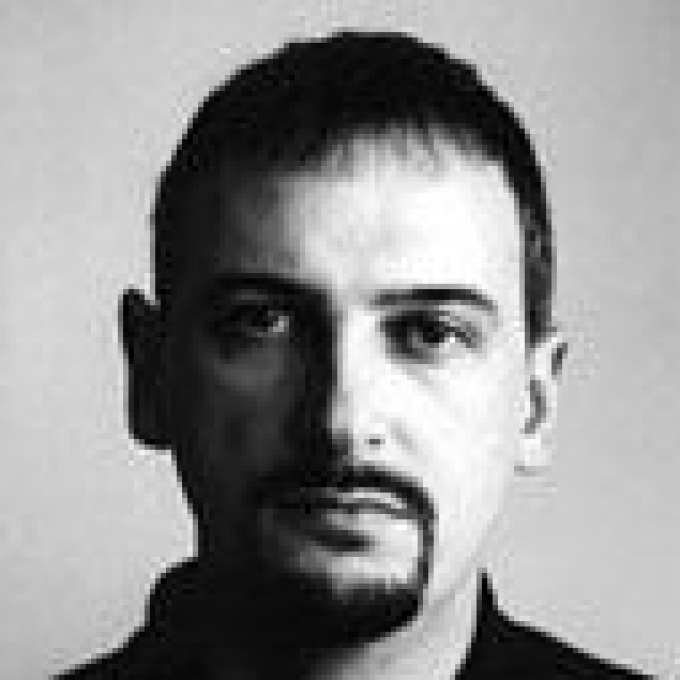 Stephen Knight
Publishers:
Biography
Stephen Knight was born in Swansea in 1960.
He read English at Jesus College, Oxford, after which he studied at the Bristol Old Vic Theatre School to become a freelance director with a particular interest in new writing. He has worked extensively as a creative-writing tutor in schools, colleges, and for the University of Glamorgan and Goldsmiths College, University of London. In 1987 he received an Eric Gregory Award and in 1992 won first prize in the National Poetry Competition. He is the author of three main poetry collections: Flowering Limbs (1993), a Poetry Book Society Choice, shortlisted for the Mail on Sunday/John Llewellyn Rhys Prize and the T. S. Eliot Prize;  Dream City Cinema (1996), also shortlisted for the T. S. Eliot Prize; for younger readers, Sardines and Other Poems (2004); and The Prince of Wails (2012). 
Stephen Knight has also published a novel, Mr Schnitzel (2000), which won the Arts Council of Wales Book of the Year in 2001. His fiction and poetry reviews appear in the Times Literary Supplement and the Independent on Sunday. He lives in London.
Critical perspective
Stephen Knight won the 2003 TLS/ Blackwells Poetry Competition with 'The Long Way Home', its vaguely menacing atmosphere capturing a boy's fears on the walk back from school.
He wants to stay outside 'as long as possible', and starts singing to keep up his spirits: 'I make up half the words, / walking through a town that has / no people now, no birds // to sing with me, no shop / to sell me sweets, / no aunts and uncles hunting me / down moonlit streets'. For him, 'the road ahead is black'. Childhood anxiety, the family, and playing with words – these concerns are apparent in his poetry and in his one novel thus far, Mr. Schnitzel (2000). They are, however, also full of bizarre images, scenarios and oblique fictional narratives: the self is made provisional, slipping in and out of a highly self-conscious language and fractured autobiography. Writing in the London Magazine, the critic Robert Potts neatly depicted Knight's work as 'benignly satirical, morbidly affirmative', while the late Bernice Rubens simply referred to his showing 'that kind of [black] humour that is simply an alternative to pain'.
Knight can be considered as a postmodernist, arguably aligned with poets such as John Hartley Williams and Brian Henry, and perhaps even Peter Didsbury. He is also a 'London Welsh' writer, his Welsh origins surfacing in his many poems concerned with childhood and adolescence ('The Awkward Age'), and in some settings. They also inform his acutely playful attitude to language. His pamphlet, The Sandfields Baudelaire (1996), for instance, contains the direction that the poems are 'written in a Swansea accent. It helps to read them out loud'. Nearly all are concocted in a phonetic Welsh-accented English, as in 'At the Foot of Division Four', where the narrator links his team's dire state to that of the nation: 'Ow footbawl Teem wares blackenwhite: / a angz a reds, a looks kuntrite'. Alongside his word-playing goes a certain kind of formalism. Thus, throughout his collections we come across a wide variety of poetic forms: quatrains, sonnets, villanelles ('The Desert Inn'), as well as free verse, filmic montage, and collages of verse and prose, as in the sequence 'McAuliffe, Breath, Dream City Cinema & Leaves'. He often employs surrealist imagery ('Envelopes wait by the door like sunsets'), and marvellous descriptions, as in the tinted windows of 'The Eyeball Works' that 'run cloud / and passer-by at half their normal speed', while inside, 'marble benches are cobbled with eyes / arranged in rows then opened like books'.
The latter, and similarly macabre poems invoking dismembered body parts within his first book, Flowering Limbs (1993), such as 'The Reproductive Organs' and 'The Wig Replacement Clinic', prompted Linda France to remark on their being 'well-crafted and amusing, in a sick sort of way', though 'their strangeness grows into something beautiful' (Poetry Review, Spring 1994). The book also makes vivid a child's world, fearing the dark: 'Always jump into bed: monsters queue / behind the valence until dew curdles on the garden' ('In Case of Monsters'). An adolescent voyeur watches a neighbouring girl who 'smooths her warm and auburn body / like a fly polishing six legs clean' ('The Vivisectionists'). Then there are the Kafkaesque tales of 'Theresa', a girl who becomes a bird, to the embarrassment of her parents ('Your mother insists on knowing when you fly'), and a lover who turns into a plant ('I'm whingeing about / your chlorophyll – it messes the sheets').
Knight's narrators are essentially voyeurs of their own lives. This is specifically the subject of 'The Big Parade', the bravura hallucinatory opening of Dream City Cinema (1996), listing 'everyone I've ever known / and some I've only seen on television', who walk past him ('look! A girl from Pennsylvania who kissed me once, still thirteen / after twenty years') but after which, 'the streets are quiet as a fall of snow'. The poignancy of perceived physical and emotional decay is evoked throughout the book, like the Elvis impersonators who gather at a shabby seaside nightclub: 'Bearded Elvis, / Elvis with a stutter', and 'spangled Elvis in the gutter / smashed again'. In 'The Price is Right', life is compared to a TV game show, and 'My personal effects' are 'ranged along the desk / like booby prizes'. In a differing vein, 'Daedalus' is one of several hints about the mutual incomprehension between fathers and sons, a relationship more tenderly evoked in 'The Cinemas my Father Knew', which imagines 'a post-war crowd / of soft-brimmed hats', 'Music swelling / and Moses / stepping down'.
Fabulous bed-time stories told to him as a child by his father form the starting point for the novel Mr. Schnitzel, another ingeniously constructed work. Herman the Birdman, Elfrieda the pirate, Count von Otto the swimmer, and other magical characters begin to merge into a child's dreams. Meanwhile, footnotes explain private jokes and family episodes, expanding as they stir ever more digressive recollections in the author, telling the story of a troubled childhood. It makes for an oddly disorientated reading experience, but an ultimately moving one.
Having thus explored childhood and adolescence in various ways, Knight's most recent volume, Sardines and Other Poems (2004), is written for children. Necessarily, its language is far more accessible and most poems are simply rhymed. 'The Song of the Trousers' is a jaunty description of a Cuban man's failed attempt to smuggle songbirds through customs: 'So Carlos Avila's / transported to jail / to sing like those finches, / to warble and wail'.
Yet in other respects, it contains much thematically in common with his adult work. The speaker of 'Sardines' has been hiding in his parents' wardrobe since 1968, and watches the decades pass: 'The world outside turns decimal / and all the old coins go / the way of dinosaurs, of early / morning mist, of snow'. Another is 'burying my parents' car / on Caswell Beach'. There are several references to the 'loss' of his father, mourned along with the loss of sentimental objects in 'The Long Grass' and 'On Your Marks'. 'The Loved Ones' remarks, 'we were slow to ask our parents / exactly when they left forever'. In '99 Poems', recently published in Poetry Review (Spring 2005), Knight takes exactly that number of lines, a collage of poetic fragments from the 18th century to American slang and other languages, all arranged in alphabetical order – to form an elegy for his father. It is yet another example of Knight's rare ability to use a games-playing literary sensibility to distance what would otherwise be emotional subjects, but also to move the reader.
Dr Jules Smith, 2005
Bibliography
2007
I am Twenty People: A Third Anthology from the Poetry School
2004
Sardines and Other Poems
1996
The Sandfields Baudelaire
Awards
2005
Forward Poetry Prize (Best Single Poem)
2003
TLS/Blackwells Poetry Competition
2001
Arts Council of Wales Book of the Year Award
1994
Arts Council Writers' Award
1994
Mail on Sunday/John Llewellyn Rhys Prize
1992
National Poetry Competition
1989
Cardiff International Poetry Competition