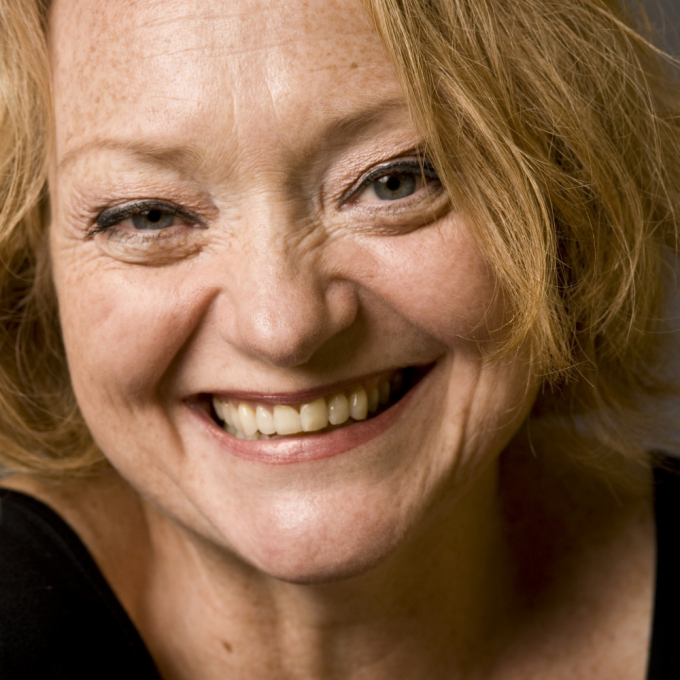 Biography
Stella Duffy was born in London in 1963 and spent her childhood in New Zealand.
Her novels are: Singling Out the Couples (1998); Eating Cake (1999); Immaculate Conceit (2000), adapted for the stage with the National Youth Theatre of Great Britain; State of Happiness (2004), in which a couple, Jack and Cindy, find that when Cindy falls dangerously ill they must face the ultimate test of their relationship; Parallel Lies (2005), involving the murder of one member of a menage a trois; The Room of Lost Things (2008); and Theodora: Actress, Empress, Whore (2010), based on the life of Empress Theodora, born around 500AD. Her latest book is The Purple Shroud (2012). 
She has also written five crime novels featuring Private Investigator Saz Martin: Calendar Girl (1994); Wavewalker (1996); Beneath the Blonde (1997); Fresh Flesh (1999) and Mouths of Babes (2005). She has published over 20 short stories, many feature articles for magazines and newspapers, and also writes for radio and theatre. With Lauren Henderson she is co-editor of the anthology Tart Noir (2002). Her short story, 'Martha Grace', included in the Tart Noir anthology, was awarded the CWA Macallan Short Story Dagger in 2002.
In addition to her writing work, Stella Duffy is an actor, comedian and improviser. She has performed in Improbable Theatre's highly acclaimed Lifegame throughout Britain, off-Broadway in New York, and in Australia. She has also recorded several plays and the sitcom Losers for BBC Radio 4.
Critical perspective
Stella Duffy is a writer of satirical wit and linguistic energy – as well as variety.
In the splenetic fairy-tale novel Singling Out the Couples (1998), shape-shifting Princess Cushla is on a mission: to break up couples in love by becoming what they most desire. Immaculate Conceit (2000) concerns a lap-dancer who is told by her angel lover that she is to be the mother of the new Messiah. By contrast, State of Happiness (2004) is moving and poetic, as it follows the emotional complexities of deeply loving Jack and Cindy, who are trying to cope with her serious illness. Duffy's crime novels are different again, being realist contemporary tales in which investigations of crimes, social issues and the demands of domestic life are juggled together. The Room of Lost Things (2008), long-listed for the Orange Prize for Fiction, is a London-centric novel of the 1980s, centred on the uneasy relationship between two men from different cultures. Theodora: Actress, Empress, Whore (2010) is an ambitious historical novel set during the Byzantine Roman Empire.
As these brief summaries may indicate, each of her books is 'about' relationships and develops from a particular idea or playful conceit. As a writer she is distinguished by a restless refusal to be bound by genre conventions. By her own account, her influences include Janet Frame, Jeanette Winterson and Margaret Atwood, the latter two mixing feminism, fairy tale and satire. (Duffy's playful manner in her fiction may also have been affected by her parallel career as an actor and stand-up performer). Yet she actually began in genre fiction, with a series of crime novels featuring lesbian private eye Saz Martin, from Calendar Girl (1994) to Fresh Flesh (1999). She co-edited Tart Noir (2002), an Anglo-American anthology of crime stories by female writers, aiming to 'cover all the bases from classic crime to magical anti-realism, hot sex to cold calculation'. Her own cynically funny story, 'Martha Grace', seems to embody these requirements in its tale of a 58-year-old woman who conducts an energetic affair with a 16-year-old boy, then commits the perfect murder with a blackcurrant tart.
The fifth and most recent book to feature Saz Martin is Mouths of Babes (2005). At its outset, Saz and her partner Molly are struggling to cope with the demands of their new baby. Injured in her last outing, Saz is reluctant to take on new cases, ruefully admitting 'I still get more than half my income from boring find-my-cheating lover jobs'. She gets drawn into investigating blackmail threats against a media celebrity, whom she recognizes as a former schoolmate. She uncovers dark events from their shared past, the consequences of bullying a vulnerable young woman are violently played out: 'both knew that neither of them would be prepared to share these secrets with anyone else'.
Magical Princess Cushla is also handy with a knife, several times cutting out her own heart in Singling Out the Couples. Yet emotional rather than physical violence is the key to this exuberant look at modern sexual manners in London. Cushla's victims include a soppy engaged couple, a mixed race gay couple, and a bisexual masseuse ('for a change'). To each she appears as their ideal sexual partner, and a trail of relationship destruction ensues – until her equally seductive brother appears, 'to halt the murder of love'. Can there be a happy ending?: 'What do you think this is? A fairy tale?' The angel Gabriel in Immaculate Conceit also appears as 'my ideal bloke' to Sofia, a lap-dancer with perennial problems and a cocaine 'hobby'. Again, this is a sharply satirical look at sexual, domestic and work relationships: as she admits, 'my therapist says I'm an unlikely choice for Virgin Mary'. Right up to the final paragraph one is unsure whether Sofia is simply imagining these exchanges with the angel. Yet Sofia's maturing and changing attitudes during the course of her pregnancy – to her body, herself and her future life as a single mum – give plenty of scope for sober reflections on real issues confronting women.
These two novels show off a great deal of punning wordplay, jokes and some unusual syntax. Such features are largely absent from State of Happiness, aptly given its far more serious subject matter. Jack and Cindy form a materially successful and close partnership whose marriage is overtaken by her illness and diagnosis with cancer. Family and friends are important subsidiary characters in most of Duffy's books, but here the focus is almost totally on the couple – their responses to the illness, to each other. What makes it both emotionally and medically convincing are the details: of treatment, of their days and nights together, accompanied by extracts from Cindy's book Dis-Location about mapping human lives. They find that 'Love clarified inside disease'. As her final gesture, she makes a 'Mappacindy' which is 'a spiral of learning routes … travel, lovers, potential and past partners all spinning into each other … Linking each moment to this disease, to the first collapse, to now'.
Set in Duffy's own home area of London between Camberwell and Brixton, The Room of Lost Things can also be read as a somewhat emotional novel about two people whose relationship encompasses issues of life and death. These are Robert, a white shopkeeper with racist views who is heading for retirement, and Akeel, a young married Asian man intending to take over the dry-cleaning shop. Initially separated by their different generations and cultures, they start to reach out to understand each other. This takes place over the course of a year, through everyday events, the revelations of Robert's tragic past family life, and Akeel's own impending fatherhood. The shop is shown as a hub of the local community, around which a number of sub-plots and dodgy characters revolve. Interviewed by Danuta Kean in The Independent (24 February 2008), Duffy remarked that the book is 'more personal' than others she has written (drawing in part on her mother's life as well as her own) and that one difficulty in writing the book was simply getting the two male characters to talk to each other. (Certainly her female characters have never been unwilling talkers).
She added interestingly that 'I think this book is a lot about shame'. This may refer to events in Robert's past family life, though also to a key scene in which Robert shows Akeel the lost property contents he has accumulated from customers over the years. He then confesses his voyeuristic interest in their lives. Such a confession could also, of course, be that of a novelist. It is another personal dimension to this book – her most highly praised so far – and typifies the ever-changing art of Stella Duffy.
Dr Jules Smith, 2010
Bibliography
2010
Theodora: Actress, Empress, Whore
2008
The Room of Lost Things
1998
Singling Out the Couples