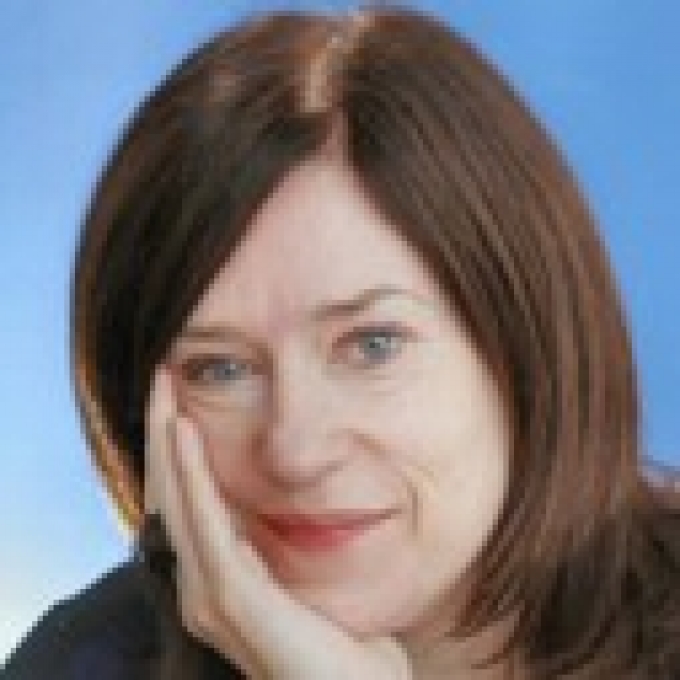 Sophie McKenzie
Publishers:
Agents:
Biography
Sophie McKenzie was born in London, studied at university there, and worked as a journalist, an editor and a creative writing tutor before turning to writing full time.
Her first book, the young adult thriller, Girl, Missing, was published in 2006, and was followed by Six Steps to a Girl (2007), the first in the All About Eve series, which relates the ups and downs in the relationship between teenagers Luke and Eve. Three's a Crowd (2008) and The One and Only (2009) are the second and third books in this series.
Blood Ties (2008), a science fiction thriller about the lives of two teenagers, Theo and Rachel, won several awards, including the 2009 Red House Children's Book Award. It was followed by Blood Ransom in 2010. 
Her most recent series is the Medusa Project, about a group of teenagers with psychic abilities, which includes the novels The Set-Up (2009), The Hostage (2010), The Rescue (2010), Hunted (2011), Double Cross (2011) and Hit Squad (2012). 
In 2011 and 2012 sequels to her first book Girl, Missing were published: Sister, Missing (2011) and Missing Me (2012). Followed by the 'Second' series, Split Second (2013) and Every Second Counts (2014) and the 'Flynn' series, featuring four titles. 
Sophie McKenzie has also written short stories, including T4J (2006), The Lie (2008) and The Way It Is (2010); two books for young children - Arthur's Sword (2008) and Time Train to the Blitz (2010; and a book for teens with a younger reading age - The Fix (2009).  
Bibliography
2010
Medusa Series: The Rescue
2010
Medusa Series: The Hostage
2010
Medusa Series: The Thief/Walking the Walls
2010
Time Train to the Blitz
2009
Medusa Series: The Set-Up
Awards
2013
Ealing Readers Award
2010
Southern Schools Book Award
2010
North East Teenage Book Award
2010
Warwickshire Book Award
2010
Grampian Children's Book Award
2009
Cumbrian Children's Book Award
2009
Lancashire County Library Children's Book Award
2009
Leeds Children's Book Award
2009
Manchester Children's Book Award
2009
Portsmouth Children's Book Award
2009
Red House Children's Book Award (Overall Winner)
2009
Staffordshire Children's Book Award
2008
Grampian Children's Book Award
2008
Manchester Children's Book Award
2008
Sollihull John Lewis Children's Book Award
2007
Bolton Children's Book Award
2007
Red House Children's Book Award (Older Readers)
2007
Richard and Judy Best Kids' Books Award (12+)