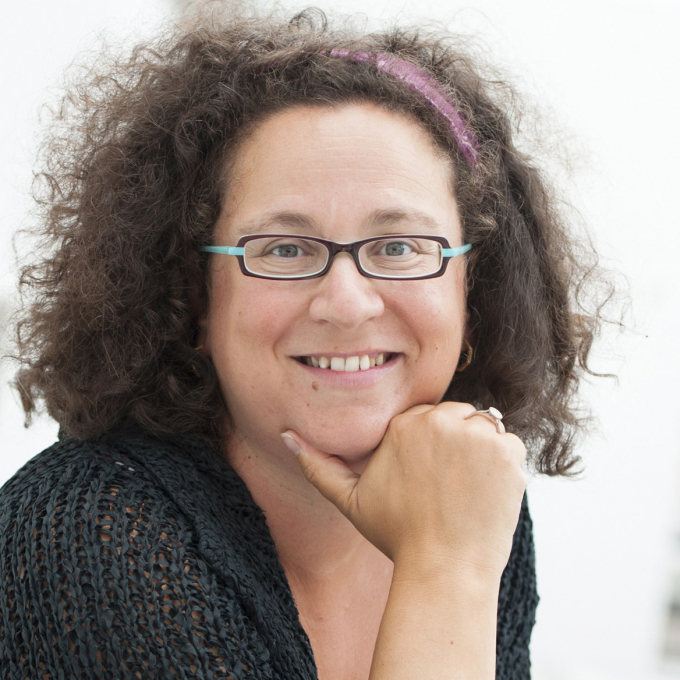 Sophie Hannah
Publishers:
Agents:
Biography
Sophie Hannah is an internationally bestselling writer of psychological crime fiction, published in 32 languages and 51 territories, and a poet. 
In 2014, Sophie published a new mystery novel starring Hercule Poirot, Agatha Christie's famous detective. Sophie's Poirot novel, The Monogram Murders, was written with the blessing of the Agatha Christie estate and was an international bestseller, reaching a top five position in the book charts in more than fifteen countries.
In 2013, Sophie's novel, The Carrier, won the Crime Thriller of the Year Award at the Specsavers National Book Awards.  Two of Sophie's crime novels, The Point of Rescue and The Other Half Lives, have been adapted for television and appeared on ITV1 with the series name Case Sensitive in 2011 and 2012. 
In 2004, Sophie won first prize in the Daphne Du Maurier Festival Short Story Competition for her suspense story 'The Octopus Nest', which is now published in her first collection of short stories, The Fantastic Book of Everybody's Secrets.
Sophie has also published seven collections of poetry. Her fifth, Pessimism for Beginners, was shortlisted for the 2007 T S Eliot Award. Her poetry is studied at GCSE, A-level and degree level across the UK. From 1997 to 1999 she was Fellow Commoner in Creative Arts at Trinity College, Cambridge, and between 1999 and 2001 she was a fellow of Wolfson College, Oxford.
She is forty-four and lives with her husband, children and dog in Cambridge, where she is a Fellow Commoner at Lucy Cavendish College.
Critical perspective
In 'Don't Say I Said', an ebullient poem in Sophie Hannah's collection Pessimism for Beginners (2007), the speaker's latest successes are told to a friend in the expectation that they'll be passed onto 'you-know-who', a former lover: 'Tell him that I've got three new books / Coming out soon, but play it / Cool, make it sound spontaneous. / Don't say I said to say it'. As so often in Hannah's humorously vindictive verse about the battle between the sexes, we recognize her wish to impress us, the readers, with the justice of her case – and she does. With a phrase that applies more widely in the Hannah oeuvre, she assures us: 'My top-note is frivolity / But beneath, dark passions guide me'. Formally too, the poem is typical, as jaunty end-stopped rhymes make their satirical points, and the use of a refrain gives metrical impetus to each stanza.
Whether or not it is autobiographical, Hannah's own career achievements are impressive enough. This, her fifth collection, was short-listed for the 2007 T.S. Eliot Prize. And she has in recent years written a series of commercially successful psychological crime thrillers, which are certainly guided by 'dark passions'.
Hannah's reputation as a precocious yet fully developed practitioner of incisively clever light verse was earned by the warm reception given to her first two collections, The Hero and the Girl Next Door (1995) and Hotels Like Houses (1996). John Whitworth, for instance, reviewing her first book in Poetry Review (Spring 1995), noted her 'phenomenal' rate of writing and made comparisons with Wendy Cope as well as, more distantly, Lewis Carroll. Cope indeed provided a role model for Hannah, and has expressed her admiration; though Hannah has gone on to develop a more acerbic tone. (One might also think of Dorothy Parker, or of Fleur Adcock's 'anti-love poems' such as 'Against Coupling', as influences). Hannah's formal dexterity, her playing with cliché or swear words as in 'Mountains Out of Small Hills' or 'The Only Point is Decimal', became strong characteristics. Her subject is a perennial one, given a contemporary twist: the ways that personal relationships inevitably go wrong: 'I almost hear a taxi driver fetching / your suitcase. Very soon you will be leaving' ('The Affair'). Yet she usually treats this in comic terms. The opening stanza of 'A Day Too Late' sets out its scenario and the speaker's air of resignation. 'You meet a man. You're looking for a hero, / Which you pretend he is. A day too late / You realize his sex appeal is zero/ And you begin to dread the second date'.
The incompatibility of men and women, the gaps between what they want in relationships – emotionally, financially, and especially sexually – is another strong theme in her work. The concluding stanza of the title poem in Hotels Like Houses frames this neatly: 'If their affair has awkward spells, / what's bound to cause the rows is / that he treats houses like hotels / and she, hotels like houses'. And 'Slow It Right Down' pursues its analogies with equal precision: 'Some men I know are double yellow lines / Or traffic lights for everyone to see. / I'm practised when it comes to give way signs / But unmarked crossroads are a mystery'. Yet there is also a more vulnerable side to her statements: 'The gap you leave beside me is unfillable. / I have had just enough of you to care' ('Do I Look Sick?').
When Sophie Hannah appeared on BBC Radio Four's programme 'A Good Read' (20 March, 2009), she made some revealing comments about her tastes in crime fiction and practices as a crime novelist. She likes the 'police procedural' mode, page-turning complex plots and what she calls the 'gasping moment', or plot twist, near the end which transforms all that has come beforehand. She is interested in inter-personal relationships and the creation of sinister, suspenseful atmosphere. Perhaps not surprisingly, all these features can be found in her own novels. One can also observe that the intense, tension-filled scenes in Hannah's crime novels – their verbal battles and physical confrontations - stem from the subjects of her verse: relationships gone wrong, men and women alternately being victims, predators and manipulators. In her poems, female speakers are both aggressive and defensive. The (usually absent or unfaithful) male is both an object of female desire and of scorn. This dynamic reappears in her Daphne du Maurier-type psychological suspense thrillers set in contemporary Britain.
Her first novel, Little Face (2006), focuses on women's feelings, fears and protectiveness of their children. Its disturbing scenario opens with anxious mother Alice Fancourt returning home to find that her new baby has gone, and been replaced by another. Investigating this case of abduction – or is it hormonal hysteria – are 'bolshy' female detective Charlie and her police partner Simon, whose on-off incompatible relationship counterpoints the complex twists and time-lines of the plot. Charlie's view of failed relationships is that 'They affected everything that came after them, like radioactive accidents. They poisoned the future'. Alice's husband soon comes under suspicion (his first wife died in mysterious circumstances) and his controlling, wealthy mother is also a person of interest to the investigation. Alice becomes increasingly fearful, while the warring detectives gradually unravel the contradictory elements of the case.
Hurting Distance (2007) is an even darker tale of obsessive love and the aftermath of rape. The Point of Rescue (2008) is perhaps her most accomplished novel to date, again featuring the same police characters, though Inspector Giles Proust (a.k.a. 'The Snowman') takes over more of the investigation from Charlie and Simon. Sally Thorning is another anxious mother, of 'breathtakingly beautiful' children. She is also an unfaithful wife whose past affair with a charismatic man turns nightmarish when he is named as the murderer of his family. The plot thickens when she realizes that the man shown on television is not the same man that she slept with, and she becomes personally involved, at considerable risk to herself. Meanwhile, the police bring in academic experts on 'familicide' to assist the investigation. There are many nice literary touches (in character names and similes) and the choreography of violence and verbal jousting is nicely if creepily done. Sophie Hannah has proved as adept at intricate plotting as she is at poetic dexterity, and is a highly entertaining writer in both genres.
Jules Smith, 2009 
Bibliography
2015
A Game for all the Family
2015
Pictures or It Didn't Happen
2015
The Monogram Murders
2014
Marrying the Ugly Millionaire
2009
The Other Half Lives
2008
The Ropes: Poems To Hold On To
2008
The Fantastic Book of Everybody's Secrets
2007
Pessimism for Beginners
2003
Who Will Comfort Toffle?/Tove Jansson
2003
First of the Last Chances
2001
The Superpower of Love
2001
The Book about Moomin, Mymble and Little My/Tove Jansson
2000
Cordial and Corrosive
1999
Leaving and Leaving You
1995
The Hero and the Girl Next Door
1994
Second Helping of Your Heart
Awards
2013
Specsavers National Book Awards, Crime Thriller of the Year
2004
Daphne du Maurier Festival Short Story Competition - First Prize
1996
Arts Council Writers' Award
Author statement
'I write in order to communicate with and entertain others, to process experience and make something lasting out of it, and in order to exercise some kind of control over life. But mainly I write because I can't imagine not writing - it's the main way in which I express myself and deal with both the good and bad aspects of life.'