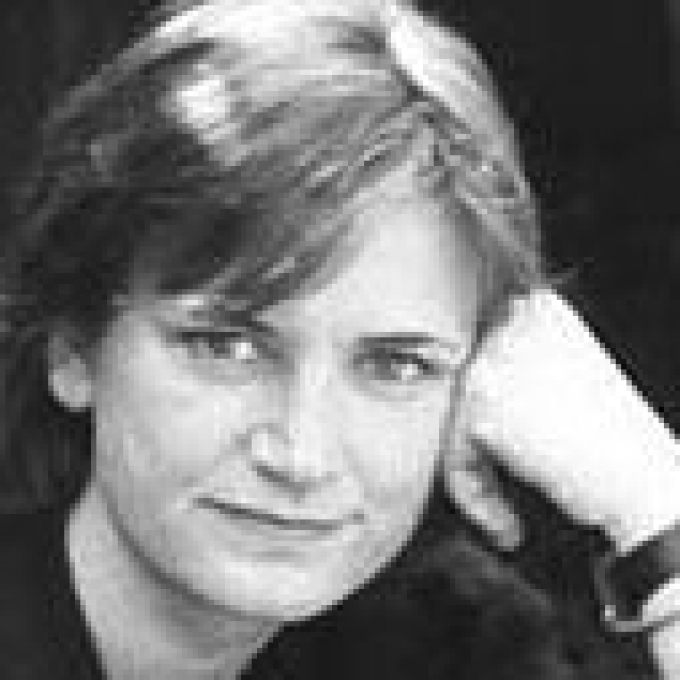 Sonya Hartnett
Publishers:
Biography
Sonya Hartnett was born in Melbourne, Australia, in 1968.
Her first book, Trouble All the Way (1984), was published when she was just 15 years old, and since then she has written many more books of fiction.
Her novels have been published traditionally as young adult fiction, but her writing often crosses the divide and is also enjoyed by adults.
Her novels include: Wilful Blue (1994), also produced as a play and performed at the Victorian Arts Centre; Sleeping Dogs (1995); Black Foxes (1996), which traces the extraordinary life of Lord Tyrone Sully; and Thursday's Child (2002). Set in the Great Depression, this novel follows the young Harper Flute, as she watches her family's struggle to survive. It won the 2002 Guardian Children's Fiction Prize. What the Birds See (2003), also published in the UK, but published first in Australia as Of A Boy (2000), tells the story of nine-year-old Adrian, who struggles to understand the disappearance of three local children.
In Stripes of the Sidestep Wolf (2004), Satchel O'Rye and Chelsea Piper, marooned in an Australian backwater with the world passing them by, find their own survival becomes inextricably intwined with that of an animal they believe to be the last-ever Tasmanian wolf.
In both 2000 and 2003, Sonya Hartnett was named one of The Sydney Morning Herald Young Novelists of the Year. The Silver Donkey and Surrender  were published in 2004 and 2005 respectively,the latter shortlisted for a 2006 Commonwealth Writers Prize (South East Asia and South Pacific Region Best Book).
Sonya Hartnett's novel, The Ghost's Child, was shortlisted for the 2008 Commonwealth Writers Prize (South East Asia and South Pacific Region, Best Book). In the same year, she was awarded the prestigious Astrid Lindgren Memorial Award. Her latest books are Butterfly (2009); The Midnight Zoo (2010), which was shortlisted for the CILIP Carnegie Medal; The Children of the King (2012), winner of the CBCA Children's Book of the Year Award; and Golden Boys (2014), her most recent novel for adults. 
Her memoir, Life in Ten Houses: A Memoir was published in 2013. 
Critical perspective
Although Hartnett's early breakthrough into the literary world at the age of 15 was an exciting kick-start to her career, she was inevitably labelled as a novelty teenage author and it took some years before her work was taken more seriously.
Hartnett's literary talent and credibility is now internationally recognised - particularly when she was awarded the 2008 Astrid Lindgren Memorial Award. She is generally regarded as a writer of young adult fiction, but her work crosses over the boundaries to be enjoyed by adult readers as well. However, she has always been irritated by the constant debates over the classification of her novels:
'I have spent a great deal of my time defending my work against those who see it as too complicated, too old in approach, too bleak to qualify as children's literature. This has been the bane of my life. I do not really write for children: I write only for me, and for the few people I hope to please, and I write for the story.'  (Hartnett cited in The Guardian, 12 March 2008)
Hartnett's novels are, on the whole, quite dark, haunting and sometimes chilling. She tackles taboo subjects - child neglect, death, moral complexities - with a bold and savage honesty, and she explores the darker side of human nature with a razor-sharp perceptiveness. Hartnett is particularly interested in the 'wild side' (or potential wild side) of children, especially when they have been neglected. Many of her novels are set during war-time or other difficult periods of history such as the Depression. Whether her readers are adults or young people, Hartnett writes for the intelligent, sensitive reader and does not offer neat happy endings. Her style is poetic - lyrical and richly metaphorical -  and the judges who awarded her the 2008 Astrid Lindgren Memorial Award applauded her 'linguistic virtuosity and brilliant narrative technique'.
After moderate success in her native Australia with her first few novels, Hartnett's first UK publication, and first international success, was Thursday's Child in 2002. This novel brought the serious recognition and acknowledgement she sought, winning the Guardian Children's Fiction Prize and subsequently increasing her literary credibility in Australia. As one reviewer comments, 'like so many Australian writers and artists, [Hartnett] found that international recognition brought praise in her own country that had previously been denied' (Sydney Morning Herald, 14 March 2008). Set in the Australian outback during the Depression, Thursday's Child tells the story of Harper Flute (the narrator) and her younger brother Tin, who live in extreme poverty on an isolated farm as their family struggle to survive. Like many of Hartnett's novels, harrowing realism is combined with otherworldly fairytale elements, sometimes dark and disturbing, and sometimes beguiling and uplifting.
Hartnett often explores the way in which children can become wild and feral when they are neglected, and in this novel the emphasis is on Tin (short for Augustine), 'Born on a Thursday and so fated to his wanderings', who escapes his family's dire situation by digging a tunnel underneath the house and eventually disappearing altogether. When Harper sees him again, she realises that he is no longer of this world: 'It was Tin, who was mythical, and he looked just that way. He looked nothing like the boy he was supposed to be, ten going on eleven. He seemed to hover above the earth somehow, the curious glow of his flesh illuminating him.' Hartnett's intertwining of the real and the mythical in Thursday's Child has led to comparisons with the work of David Almond.
What the Birds See (2003; first published in Australia as Of A Boy, 2000) takes a much more chilling look at the vulnerability of children and the wildness that can emerge when a child is not sufficiently loved or nurtured. Nine-year-old Adrian, who is deeply troubled by the disappearance of three local children, is surrounded by inadequate adults. Rejected by his parents, he lives with his resentful, bad-tempered grandmother and his agoraphobic uncle, whose ability to care for his nephew is overshadowed by his own vulnerability. Hartnett demonstrates acute empathy with her child characters, particularly Adrian who is swamped with fears and anxieties, desperately alone and confused in a world of adults who are unable to meet his needs:
'He worries that one day his grandmother will forget to pick him up from school. He thinks he could walk home if he had to, though the walk would take a long time, but when he tries to travel the route in his head, the streets twine and mingle like spaghetti in a can, disorientating him in his chair. Each time the school bell signals the end of another day, he feels a chill down his spine: maybe today is the day. To be lost or forgotten or abandoned and alone are, to Adrian, terrors more carnivorous than any midnight monster lurking underneath a bed.'
The Silver Donkey (2004) is markedly different from Hartnett's other novels - it is more along the lines of a classic and charming traditional children's story. Set during World War I, the novel explores values such as honesty and courage through the story of a group of French children who find an English army deserter in the woods. As the children help the soldier, who is blind, vulnerable and sickened by the horrors he has seen, he repays them by telling delightful fables, all of which are linked to the silver donkey charm that he carries with him. His stories are extremely poignant, and Hartnett skilfully conveys moral messages about old-fashioned human values without preaching or self-righteousness.
In Surrender (2005), Hartnett returns to more familiar territory with another psychological exploration of the darker side of human nature. The narration moves back and forth between 20-year-old Gabriel, who is dying, and his childhood friend Finnigan. The story recounts Gabriel's disturbing childhood and the chilling death of his handicapped brother, along with the dark and dangerous friendship he later formed with Finnigan. Surrender is a psychological thriller which continues Hartnett's exploration of the damage caused by childhood neglect, particularly the way in which the damaged child, in his desperate desire to find love and reassurance, is extremely vulnerable to forming exploitative friendships.
The Ghost's Child (2008) is a profound and philosophical fable-like story, which Linda Newbery has likened to Paul Gallico's The Snow Goose (review in The Guardian, 28 June 2008). The story begins and ends with 75-year-old Matilda, who has found a strange young boy in her sitting room, but the majority of the text is Matilda's story of her life when she was young, at which time she was known as Maddy. Her father poses the question, 'What is the world's most beautiful thing?' and Maddy believes the answer is Feather, a mystical, ethereal young man she meets on a beach. However, her relationship with him brings both intense pleasure and acute, searing pain, ultimately leading to the loss of both Feather and the child that Maddy was carrying ('a nymph, a little elf, a tiny fay').
Hartnett's poetic prose explores the nature of love and loss without sentimentality or cynicism, for although love is shown to bring intense pain, it is 'like moonlight or thunder, or rain on a tin roof in the middle of the night: it is one of the things in life that is truly worth knowing' (The Ghost's Child). Maddy is ultimately strong enough to cope with her loss, and to involve herself in society and in helping others, particularly during the war. Her life is a rich exploration of the philosophical questions she had mused upon in childhood: 'How does one craft sturdy happiness out of something as important, as complicated, as unrepeatable and as easily damaged as a life? Is love the answer, or freedom from love?' (The Ghost's Child). After years of debate over the age category of Hartnett's novels, most reviewers agree that The Ghost's Child is beyond classification, for it appeals equally to teenagers and adults.
Elizabeth O'Reilly, 2008
Bibliography
2013
Life in Ten Houses: A Memoir
2012
The Children of the King
2006
Landscape with Animals
1999
Stripes of the Sidestep Wolf
1998
There Must Be Lions: Stories about Mental Illness
1998
All My Dangerous Friends
1986
Sparkle and Nightflower
Awards
2012
CBCA Children's Book of the Year Award
2010
Miles Franklin Award (Australia)
2008
Astrid Lindgren Memorial Award (Sweden)
2008
Commonwealth Writers Prize (South East Asia and South Pacific Region, Best Book)
2006
Commonwealth Writers Prize (South East Asia and South Pacific Region, Best Book)
2003
Commonwealth Writers Prize (South East Asia and South Pacific Region, Best Book)
2003
Miles Franklin Award (Australia)
2003
New South Wales State Literary Award
2002
Children's Book Council of Australia Book of the Year Award: Older Readers
2002
Guardian Children's Fiction Prize
2002
Mail on Sunday/John Llewellyn Rhys Prize
2001
Children's Book Council of Australia Book of the Year Award: Older Readers
2001
New South Wales State Literary Award
2000
Aurealis Awards: Best Novel in Young Adult Division
2000
Australian Publishers Association Award
2000
Children's Book Council of Australia Book of the Year Award: Older Readers
1999
Children's Book Council of Australia Book of the Year Award: Older Readers
1996
IBBY (International Board on Books for Young People) Ena Noel Award
1996
Miles Franklin Kathleen Mitchell Award (Australia)
1996
New South Wales State Literary Award
1996
Victorian Premier's Literary Award Sheaffer Pen Prize (Australia)