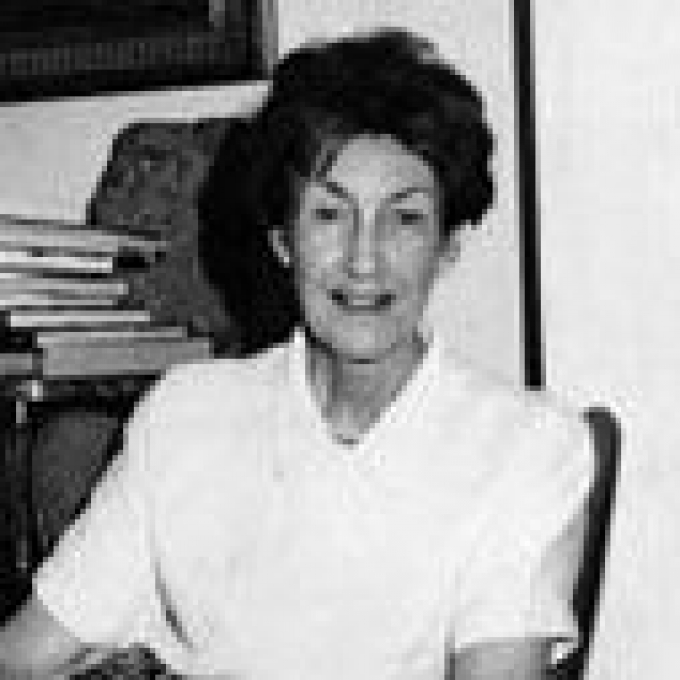 Shirley Hazzard
Publishers:
Agents:
Sheil Land Associates Ltd
Biography
Shirley Hazzard was born in 1931 in Sydney, Australia.
As a child she travelled the world due to her parents' diplomatic postings and at 16, worked for the British Intelligence in Hong Kong, monitoring civil war in China. After this she lived in New Zealand, Europe, USA and Italy. In the USA she worked for the United Nations Secretariat in New York.
Since leaving this post she has been a full-time writer and passionate opponent of the United Nations, the subject of her book Defeat of an Ideal: A Study of the Self-Destruction of the United Nations (1973). She has also written non-fiction books Countenance of Truth: the United Nations and the Waldheim Case (1990) about the Kurt Waldheim case; Greene on Capri: A Memoir (2000) about her friend, Graham Greene; and The Ancient Shore: Dispatches from Naples (2008). In 1985, Coming of Age in Australia was published, a collection of her Australian Broadcasting Corporation Boyer lectures.
Shirley Hazzard's works of fiction include five novels: The Evening of the Holiday (1966); People in Glass Houses (1967); The Bay of Noon (1970); The Transit of Venus (1980); and most recently, after a break of over 20 years, The Great Fire (2003). This book was shortlisted for the 2004 Man Booker Prize for Fiction and the 2005 International IMPAC Dublin Literary Award. 
Shirley Hazzard lives in New York.
Critical perspective
'Polished', 'graceful' and 'intelligent' are terms often used by critics when praising Shirley Hazzard's prose.
A perceptive and economic use of detail and style has also come to be expected in her work. Before becoming a full-time writer, she worked for the United Nations and this is drawn upon in her non-fiction and, to a lesser degree, her fiction. Defeat of an Ideal: A Study of the Self-Destruction of the United Nations (1973) is a clear indictment of this institution and is returned to in Countenance of Truth: the United Nations and the Waldheim Case (1990).
Her first work of fiction, Cliffs of Fall (1963), is a collection of ten short stories. This was followed by the novel The Evening of the Holiday (1966), a love story set in the Italian countryside. People in Glass Houses (1967), her second novel, uses satire in its damning of the bureaucracy of the Organization and has its roots in her personal experience of the United Nations.
The Bay of Noon (1970), Hazzard's third novel, is narrated in the first person by Jenny and is set in Naples in the 1950s. She has come from England to work as an employee for NATO, but this part of her life is barely touched upon. The main narrative explores her friendship with Gioconda and Gioconda's lover, Gianni. This is also an account of Jenny's affair with Naples as Hazzard lays the city out for inspection with poetic concision. Jenny begins to feel whole as she absorbs her environment after a childhood (and adolescence) spent in exile: 'Like the dye they had injected into my veins, the country coloured my essence, illuminated the reaction to everything else. Here, literally, I had come to my senses.' This is also an abstract examination of the influence that World War II has had on its main protagonists.
Her fourth novel, The Transit of Venus (1980), follows the lives of two orphan sisters, Caro and Grace Bell, who leave Australia to live in post-war England. This won the National Book Critics' Circle Fiction Award (USA) in 1981 and was regarded then as her strongest novel. It is tightly plotted and structured and, over four sections, moves from the 1950s to the 1980s.
In Greene on Capri: a Memoir (2000), Hazzard recounts her and her husband's meetings and friendship with Graham Greene in Capri. This makes no claims to be a biography and he is only one of the main focal points. Capri is made of equal interest as she excavates its past and highlights its place in recent literary history. As Hazzard explains, he has become part of its story: 'Graham has now had several biographers, one of whom, in creating, over twenty years, the quarry for posterity, has served him mightily. I hope, even so, that there is room for the remembrance of somebody who knew him - not wisely, perhaps, but fairly well - on an island that was "not his kind of place," but where he came season after season, year after year; and where he, too, will be subsumed into the capacious story.' Despite this claim to distance, it became a controversial book when Greene's long-term lover, Yvonne Cloetta, publicly challenged Hazzard's right to criticise him in a letter to The New York Review of Books (30 November 2000).
This was followed by The Great Fire (2003). This was her first published novel for over 20 years and is set in 1947. The title refers to the fire of World War II and includes an allusion to the atom bombs dropped on Hiroshima and Nagasaki. This has been well-received by reviewers and marks a convincing return to fiction. Its plot is dominated by a romance between war hero, Aldred Leith, and the much younger Helen Driscoll, but this is not constructed as an overbearing love story. Hazzard's writing is as elegant and controlled as ever and this, rather than the plot, dominates the novel.
Through the characterisation of Peter Exley, who is Leith's Australian friend, a penetrating critique of Exley and Hazzard's home culture is also offered: 'I'd come from the land of the single hope attained. One thing didn't lead to another, but was the sole consummation.' He also states he has 'grown up in a country where sameness was a central virtue'. This is a telling interpretation as it is also pointed out that this is the identical 'virtue' which underpinned the rise of fascism in Italy, which he witnesses there as a student of art history. In Adam Mars-Jones's otherwise complimentary review, the inclusion of Exley is questioned: 'His contribution to this marvellous book is like a flying buttress built against a Georgian house, marring the proportions of a structure in no need of shoring' (Observer, 14 December 2003). In opposition to this reading, it is possible to see that Exley adds another dynamic. His disenchantment with war and peace allows for a criticism of how art has been seen as secondary and effeminate in his upbringing.
Hazzard's long writing career has been notable for its successes and for the high standards she has maintained. This has been proven once more with the publication of The Great Fire. Elegance and wit prevail in her work and her prose is always made interesting with her particular use of control and subtlety. John Banville explains that the appeal and originality of her writing is associated with her refusal to be swayed by 'postmodern pieties': 'Her fictions are played out on the elevated ground of high romance, although she is far from being what is generally thought of as a romantic writer. She is unique among moderns in that irony is confined to her style and not to the work's content' (The New York Times, 12 October 2003). She is also an insightful author who is able to relate, with clarity, the experience of being loved and unloved.
Dr Julie Ellam, 2007 
Bibliography
2008
The Ancient Shore: Dispatches from Naples
2000
Greene on Capri: A Memoir
1990
Countenance of Truth: the United Nations and the Waldheim Case
1985
Coming of Age in Australia
1980
The Transit of Venus
1973
Defeat of an Ideal: A Study of the Self-Destruction of the United Nations
1967
People in Glass Houses
1966
The Evening of the Holiday
Awards
2005
International IMPAC Dublin Literary Award
2004
Man Booker Prize for Fiction
2003
Miles Franklin Award (Australia)
2003
National Book Award for Fiction (USA)
1981
National Book Critics' Circle Fiction Award (USA)
1981
PEN/Faulkner Award for Fiction
1980
National Book Award for Fiction (USA)
1977
O Henry Short Story Prize
1974
Guggenheim Fellowship
1970
National Book Award for Fiction (USA)