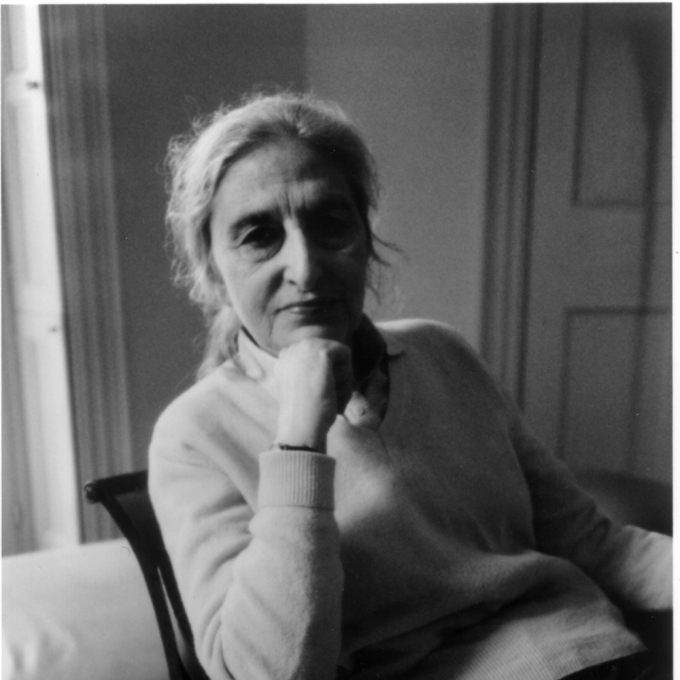 Ruth Prawer Jhabvala
Publishers:
Agents:
Biography
Ruth Prawer Jhabvala is a novelist, short story writer and screenwriter.
She was born in 1927 in Germany of Polish-Jewish parents and escaped to England in 1939. She graduated with an MA from Queen Mary College, London University, in 1951 and moved to Delhi, where she lived until 1975.
She is the author of several novels, her first being To Whom She Will, published in 1955. Other novels include the domestic comedy, The Householder (1960); and Heat and Dust (1975), a love story contrasting the 1920s and 1970s and winner or the 1975 Booker Prize for Fiction. Her latest novels are Poet and Dancer (1993) and Shards of Memory (1995).
Her short story collections include Out of India: Selected Stories (1987); East into Upper East: Plain Tales from New York and New Delhi (1998); and My Nine Lives: Chapters of a Possible Past (2004).
She has also written a number of scripts for film and television, many with Merchant Ivory. These include her Academy Award (Oscar)-winning adaptations of E. M. Forster novels, Howards End and A Room With A View; her adaptation of Kasuo Ishiguro's Remains of the Day; and the BAFTA-winning adaptation of her own novel, Heat and Dust.
Other screenplays include Surviving Picasso, The Bostonians and The Golden Bowl (adaptations of novels by Henry James), Mr. and Mrs. Bridges, and in 2008, The City of Your Final Destination, an adaptation from the novel by Peter Cameron.
Ruth Prawer Jhabvala was awarded a CBE in 1998 and lives between Delhi, New York and London.
Bibliography
2004
My Nine Lives: Chapters of a Possible Past
1998
East Into Upper East: Plain Tales from New York and New Delhi
1987
Out of India: Selected Stories
1983
In Search of Love and Beauty
1976
How I Became a Holy Mother: And Other Stories
1968
A Stronger Climate: Nine Stories
1963
Like Birds, Like Fishes: And Other Stories
1962
Get Ready for Battle
1956
The Nature of Passion
Awards
2003
O Henry Short Story Prize
1994
Writers' Guild of America Screen Laurel Award (US)
1992
Academy Award (Oscar) for Writing
1990
New York Film Critics' Circle Award for Best Screenplay
1987
Writers' Guild of America Award
1986
Academy Award (Oscar) for Writing
1984
Critics' Circle Award for Screenwriter of the Year
1984
MacArthur Foundation Fellowship OBIE
1983
BAFTA (Best Adapted Screenplay)
1975
Booker Prize for Fiction