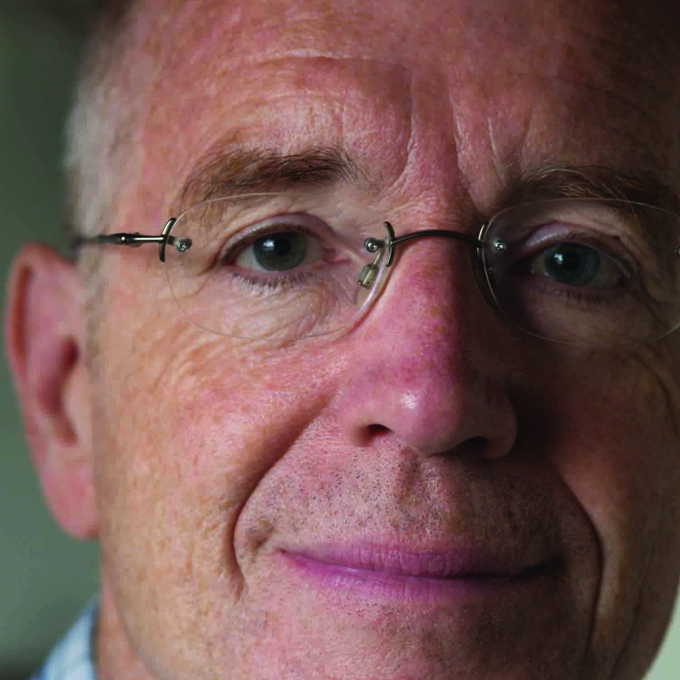 Rory MacLean
Publishers:
Agents:
Biography
Rory MacLean was born and educated in Canada.
As a child he made a cardboard-and-crayon world atlas, slipping imaginary lands between the countries he knew.  For ten years he made movies with David Hemmings and Ken Russell in the UK, with David Bowie in Berlin, and Marlene Dietrich in Paris.  In 1989 he won The Independent inaugural Travel Writing Competition and changed from screen to prose writing.
MacLean's first book, Stalin's Nose: Across the Face of Europe (1992), describes a journey through eastern Europe after the fall of the Berlin Wall.  It became a UK top ten best seller, won the Yorkshire Post Book Award (Best First Work) and was called by William Dalrymple, 'the most extraordinary debut in travel writing since Bruce Chatwin's In Patagonia'.
His second book, The Oatmeal Ark: From the Western Isles to a Promised Sea (1997), explores immigrant dreams from Scotland and across Canada. The late John Fowles said of it: 'Such a book as this rather marvellously explains why literature still lives'. When the chance arose to meet the Nobel Prize laureate, Aung San Suu Kyi, MacLean travelled to Burma. Under the Dragon: Travels in a Betrayed Land (1998) tells the tragic story of the betrayed land and won an Arts Council Writers' Award.
For his fifth book, Falling for Icarus (2004), MacLean moved to Crete to hand build—and fly once—a flying machine to come to terms with the death of his mother and to examine the relevance of Greek mythology to modern lives. "An extraordinary work, curious and entertaining, tantalizing, often moving and above all entirely original -- like everything MacLean writes, it's in a genre of its own," wrote Jan Morris. In his sixth book Magic Bus (2006), Maclean followed the many young Western people who in the 1960s and 1970s blazed the 'hippie trail' from Istanbul to India. His seventh book Missing Lives (with photographer Nick Danziger) (2010) told the stories of fifteen people who went missing during the Yugoslav wars. His tenth book Berlin: Imagine a City (2014) is a creative non-fiction history of the German capital and "the most extraordinary work of history I've ever read", according to Gerard De Groot in the Washington Post.
Colin Thubron writes that his distinctive work is in a literary genre of his own, a "hyper-real world" not of travelogue or literal reality but of intense distillation of a journey. Robert Macfarlane professes that "there is, to my mind, no one who writes quite like Rory MacLean. If I were forced to reach for a comparison, I would pause over Bruce Chatwin as a possibility, but then probably stretch far, further back: to John Mandeville, to St Brendan and to Marco Polo. These men made their 'wonder-voyages' and returned bearing tales that were not to be submitted to the usual tests of verifiability and falsifiability, but in which the actual and the miraculous rubbed shoulders. […] They sought, in their inventiveness, to pattern reality into a greater clarity."
In all of his books MacLean enables the reader to empathise with other lives, societies and times.  A Fellow of the Royal Society of Literature, he divides his time between London, Dorset and Berlin.
Critical perspective
Rory MacLean's playfully disorienting debut, Stalin's Nose: Across the Face of Europe (1992), confidently set the scene for the author's now renowned brand of genre-bending travel writing.
Combining fiction and journalism, the surreal and factual, comic invention and grim human tragedy, his first book has the following unforgettable opening:
'Winston the pig fell into Zita's life when he dropped onto my uncle's head and killed him dead. The news reached me in Rostock, drab, damp and winter grey, where my trip had begun. I had planned to travel from the Baltic to the Black Sea, across the continent's waist, along the line of the old Iron Curtain, but a telephone call changed everything.
 "It's your uncle," she shouted. The line was bad. I couldn't hear. "He's finally kicked buckets."'
This extraordinary beginning leads the author on a journey from Berlin to Moscow, via the rubble-strewn remains of The Wall, and through Hungary and Romania, all behind the wheel of a Trabant (an old banger from the former East Germany). Accompanied by a Tamworth pig and (at one point) a corpse, Stalin's Nose is by turns an absurd and convincingly authentic account of Eastern Europe during the tumultuous times that were the end of the 1980s. It is also a strongly visual, plot-driven book that draws on the author's prior experience as a film maker. Perhaps the greatest achievement of Stalin's Nose is the way it discovers humour and humanity in an Eastern European landscape marked by war, suffering, fascism and communism. As MacLean himself puts it: 'My forebears had killed not as individuals, as individuals they were honourable, but as groups –- the Cheka, the Iron Guard, the Gestapo, the KGB … they had surrendered their individuality… I wanted to try to comprehend the discrepancy between the morality of a man and of men.'
In his second book, The Oatmeal Ark: From the Western Isles to a Promised Sea (1997) Rory MacLean follows his forebears in a very different direction, from Scotland to Canada (MacLean is the son of a Scots-Canadian) in a work that combines history and autobiography, roots and routes. As Jan Morris puts it in a new preface to the book: 'it has three grand themes so compelling that, even at parts of the narrative I did not much like, I felt perfectly unable to skip a single word. The first is a theme of contemporary travel. The second is an exploration of family history. The third is nothing less than a contemplation of the rise and decline of nations, of cultures, and even of ideas.'
If it is MacLean's dead father that drives the journey behind The Oatmeal Ark: in Falling for Icarus: A Journey Among the Cretans (2004) it is the death of his mother. In both we are presented with a travel narrative that is about beginnings, a quest for origins. However, this time the origins are less biographical than they are mythical. Falling for Icarus takes us to Crete and the classic Greek narratives of flight and fantasy that were born there. Here, during a six-month stay, MacLean and his wife, along with the bemused locals of the village, build an improbable, miraculous flying machine; an aeroplane that recalls, for MacLean, the earliest of images of flight made by Daedalus and Icarus.
In his next book, Magic Bus: On the Hippie Trail from Istanbul to India (2006) we are taken on a much longer and ponderous journey (a 6000 mile trip from Istanbul to Kathmandu) by bus and on foot. Like all of his books to date, Magic Bus follows in the footsteps of history, this time tracking the prior journeys and characters of the hippie trail in the 1960s and 1970s. Yet as ever his fascination with the past is never merely archival, and is always energised, rendered urgent and relevant through the present. Where, in a book like Under the Dragon: Travels in a Betrayed Land (1998) (MacLean's exploration of Burma), an ancient land is brought vividly to life by the tragic immediacy of Tiananmen Square in 1988, in Magic Bus the freedoms represented by the hippie trail take on their special resonance when viewed through the cynical lens of the modern Western traveller for whom Afghanistan has become a site of fear rather than fantasy.
In his latest book, Missing Lives (2010), MacLean's now familiar mode of politically charged travel is pushed to its limits in a trip to the former Yugoslavia. In the Balkans he discovers a landscape in which the aftermath of ethnic cleansing is still a fresh wound. The challenges of writing in the gaps and missing lives left by its 140,000 dead leads MacLean to adopt a quite different form and approach. The self-consciously literary style that typifies his earlier travel narratives is abandoned in Missing Lives for the pared back stories of 15 lives. Of holocaust victim Anne Frank, Primo Levi once said:
'One single Anne Frank moves us more than the countless others who suffered just as she did, but whose faces have remained in the shadows. Perhaps it is better that way: if we were capable of taking in the suffering of all those people, we would not be able to live.' (1988)
In capturing the most brutal act of mass genocide in Europe since the Second World War, MacLean seems to echo Levi's sentiment. Through his spare, condensed narratives of just 15 victims, the author offers us a story paradoxically more moving than would have been possible had the country's 'countless' dead been recorded. Presented alongside Nick Danziger's evocative photographs, Missing Lives is the most vivid portrait of a place and people that MacLean has managed to date.
Missing Lives also confirms MacLean's oeuvre is as restless as the internal dynamics of each of his individual works (of which there are now seven). To read his books consecutively would involve moving, for example, from the Burma of Under the Dragon (1998) to the Florida of Next Exit Magic Kingdom (2000), from basket weavers to Wal-Mart. What all of his books share is a sense of the spontaneous and the unpredictable, a fine balance between tragedy and comedy, all captured within a highly stylised, tightly structured prose.
Dr James Procter, 2010
Bibliography
2019
Pravda Ha Ha: Truth, Lies and the End of Europe
2017
Pictures of You: Ten Journeys in Time
2016
Beneath the Carob Trees: The Lost Lives of Cyprus
2016
Wunderkind: Portraits of 50 Contemporary German Artists
2014
Berlin: Imagine a City
2006
Magic Bus: On the Hippie Trail from Istanbul to India
2004
Falling for Icarus: A Journey Among the Cretans
2000
Next Exit Magic Kingdom: Florida Accidentally
1998
Under the Dragon: Travels in a Betrayed Land
1997
The Oatmeal Ark: From the Western Isles to a Promised Sea
1992
Stalin's Nose: Across the Face of Europe
Awards
2019
Stanford Dolman Travel Book of the Year Award (shortlisted)
2011
Winston Churchill Travelling Fellowship
2000
WH Smith Travel Book Award
1999
Thomas Cook Travel Book Award
1997
Arts Council Writers' Award
1993
Thomas Cook Travel Book Award
1993
Yorkshire Post Book Award (Best First Work)
1992
Canada Council Explorations Award
1989
Independent Travel Writing Competition
Author statement
Travel writers seek out wonders.  That's our job.  It always has been.  And always will be.  For me that wonder is in the remarkable stories of ordinary men and women who are separated by borders and fear, ideals and ideologies, even time and death.  In collecting their stories I try to enter and empathise with their lives.  In retelling them I tread the boundaries between fact and fiction.  In my books I try to draw together their - and our - divided worlds.