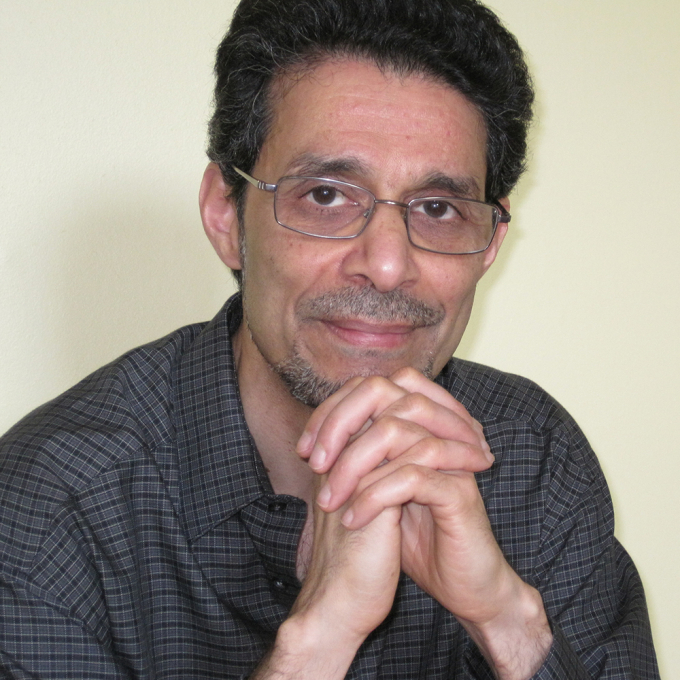 Rohinton Mistry
Publishers:
Agents:
Westwood Creative Artists
Biography
Rohinton Mistry was born in Bombay (now Mumbai), India in 1952.
He graduated with a degree in Mathematics from the University of Bombay in 1974, and emigrated to Canada with his wife the following year, settling in Toronto, where he worked as a bank clerk, studying English and Philosophy part-time at the University of Toronto and completing his second degree in 1982. Mistry wrote his first short story, 'One Sunday', in 1983, winning First Prize in the Canadian Hart House Literary Contest (an award he also won the following year for his short story 'Auspicious Occasion'). It was followed in 1985 by the Annual Contributors' Award from the Canadian Fiction Magazine, and afterwards, with the aid of a Canada Council grant, he left his job to become a full-time writer. His early stories were published in a number of Canadian magazines, and his short-story collection, Tales from Firozsha Baag, was first published in Canada in 1987 (later published in the UK in 1992). He is the author of three novels: Such a Long Journey (1991), the story of a Bombay bank clerk who unwittingly becomes involved in a fraud committed by the government, which won the Commonwealth Writers Prize (Overall Winner, Best Book), A Fine Balance (1996), set during the State of Emergency in India in the 1970s, and Family Matters (2002), which tells the story of an elderly Parsi widower living in Bombay with his step-children. Such a Long Journey and A Fine Balance were both shortlisted for the Booker Prize for Fiction, and Family Matters was shortlisted for the 2002 Man Booker Prize for Fiction.
His latest book is a story, The Scream, illustrated by Tony Urquhart (2008). In 2011, he was shortlisted for the Man Booker International Prize and in 2012 won the Neustadt International Prize for Literature..
Critical perspective
Mistry's fiction is rooted in the streets of Bombay, the city he left behind for Canada at the age of twenty-three.
This 'imaginary homeland' - something of a literary capital within South Asian diasporic writing today - has inevitably led to comparisons with Salman Rushdie, another Bombay born author now based abroad. However the differences between the two men are perhaps as compelling as their similarities. Take Rushdie's Midnight's Children and Mistry's A Fine Balance (1996), both of which are set in Bombay during the administration of Indira Ghandi and the state of emergency. Where Rushdie's novel gravitates toward the Muslim middle classes, Mistry's seems more at home among the Parsi community and the poor. Rushdie's magic realism (what Mistry refers to in Family Matters as 'magic-realist midnight muddles') is Realism with a capital 'R' in A Fine Balance. Beyond such differences however, both novels have a tendency to collapse the distinctions between public and private worlds. Both share a sharp wit. Both (whether it is Rushdie's Booker of Bookers or Mistry's Booker shortlisted) have enjoyed a good deal of critical and commercial success.Tales from Firozsha Baag (1992), Mistry'sfirst collection of stories, marked the arrival of a prodigious talent. Published in the US as Swimming Lessons, the collection contains eleven interrelated short stories that brings together some of Mistry's earliest and finest writing. The tales detail the day to day lives of the residents of a decrepit apartment block in Bombay: Firozsha Baag. Mistry's affectionate, thumbnail sketches bring together the lives of miserly Rustomji, the deranged Jaakaylee and Pesi, who is able to look up girls' skirts with the aid of his torch. Such a Long Journey (1991), Mistry's first novel, won numerous literary awards when it was first published and has since been adapted for film. The novel is set in 1971 during the time of the Indian Pakistan war. Its protagonist is no conventional hero, however: Gustad Noble is a bank clerk and a family man, a vulnerable figure whose world is still haunted by the war with China in 1962. The fate of Gustad's family is closely bound up with that of the subcontinent during a time of crisis and turmoil. The clerk's daughter's illness and his son's refusal to go to college, are events that we are encouraged to read symptomatically in Such a Long Journey. When Gustad receives a parcel and a request to launder money for an old friend, the event's ramifications are at once personal and political.
A Fine Balance, critically Mistry's most successful work to date, tells the story of four characters (Maneck, Dina, Ishvar and Omprakash ) and the impact of Indira Ghandhi's state of emergency on them. One of the most successful aspects of this book is its carefully crafted prose: 'The morning express bloated with passengers slowed to a crawl, then lurched forward suddenly, as though to resume full speed. The train's brief deception jolted its riders. The bulge of humans hanging out of the doorway distended perilously, like a soap bubble at its limit.' This intricate opening paragraph, which is typical of the precise prose of A Fine Balance throughout, helps propel the novel forward through what is one of the most memorable portraits of post-Independence India ever written.
Mistry's 2002 novel Family Matters is based in Bombay once more. Where his first two novels were set in the 1970s and were essentially 'historical' fictions, Family Matters depicts contemporary Bombay and is set in the 1990s. At the centre of the book is an old man, a Parsi with Parkinson's Disease. Nariman Vakeel is a retired academic whose illness places renewed strains on family relations (Nariman, an English professor, compares himself to King Lear at one point). A widower with skeletons in his closet, Nariman's memories of the past expose the reader to earlier moments in the city's, and the nation's history in a novel that moves across three generations of the same family. In Family Matters we have the familiar slippage between public and private worlds. Similarly the lives of the residents of 'Chateau Felicity' (Nariman's former residence) and 'Pleasant villa' (where he is forced to move by his scheming step daughter) recall the world of Firozsha Baag. Where the earlier novels tended towards a decisive closure, the epilogue of this novel seems much less ready to console.
Dr James Proctor, 2003
Bibliography
1992
Tales from Firozsha Baag
Awards
2012
Neustadt International Prize for Literature
2011
Man Booker International Prize
2006
Timothy Findley Award (Writers' Trust of Canada)
2004
International IMPAC Dublin Literary Award
2003
Canadian Authors' Association Award for Fiction
2002
James Tait Black Memorial Prize (for fiction)
2002
Kiriyama Pacific Rim Book Prize
2002
Man Booker Prize for Fiction (shortlist)
1997
International IMPAC Dublin Literary Award
1997
Irish Times International Fiction Prize
1997
Los Angeles Times Book Prize (Fiction)
1997
Winifred Holtby Memorial Prize
1996
Booker Prize for Fiction (shortlist)
1996
Commonwealth Writers Prize (Overall Winner, Best Book)
1995
Giller Prize (Canada)
1992
Commonwealth Writers Prize (Overall Winner, Best Book)
1992
Smith Books/Books in Canada First Novel Award
1991
Booker Prize for Fiction (shortlist)
1991
Governor General's Literary Award for Fiction (Canada)
1985
Annual Contributors' Prize, Canadian Fiction Magazine
1984
Hart House Literary Contest
1983
Hart House Literary Contest