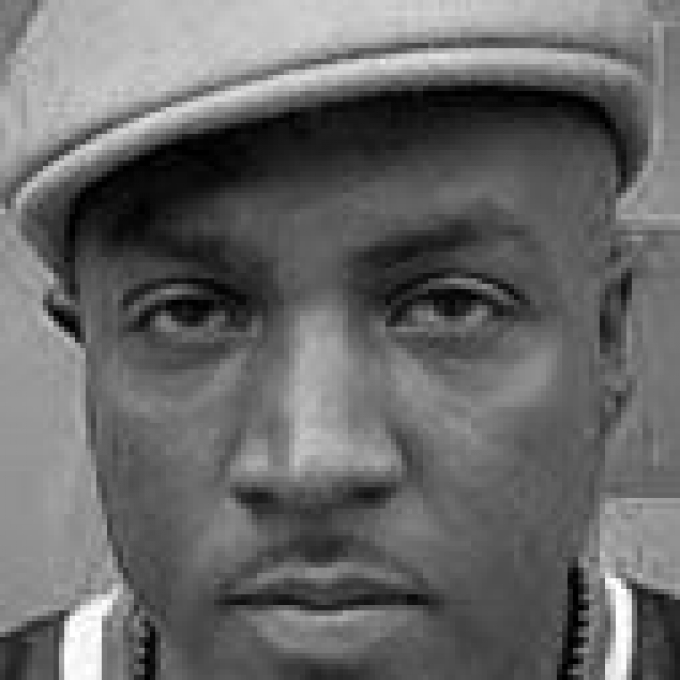 Biography
Roger Robinson is a writer and performer who lives between London and Trinidad.
He has performed worldwide and is an experienced workshop leader and lecturer on poetry and performance. His one-man shows are: The Shadow Boxer; Letter from My Father's Brother; and Prohibition (all premiered at the British Festival of Visual Theatre at Battersea Arts Centre). He was also chosen by Decibel as one of 50 writers who have influenced the black-British writing canon over the past 50 years.
He has received commissions from Stratford Theatre Royal East, The National Trust, London Open House and the National Portrait Gallery, LIFT and the Tate. His workshops have been a part of a shortlist for the Gulbenkian Prize for Museums and Galleries and were also a part of the Webby Awardwinning Barbican's 'Can I Have A Word'. He has toured extensively with the British Council including Vietnam, the Phillipines, Argentina, India and the Czech Republic. His album of spoken folk, illclectica, was released on Altered Vibes records in 2004.
He has published a book of short fiction, Adventures in 3D (2001) and a poetry collection, Suitcase (2004). His new book of poetry, Suckle, is due for publication shortly.
Up to 2000, Roger Robinson was programme co-ordinator of Apples and Snakes. He was one of 30 poets chosen for the New Generation Poets collection at the National Portrait Gallery.


Author statement
In story and epiphany I have found the answer to everything. Having realised this, it was only natural for me to try to let other people know. How good I am as a writer is of no significance to me. I want my writing to energize, provoke thoughts, discussions, smiles, and make listeners have inner monologues with themselves. That's why I write.